Tuesday, September 28
***This giveaway has ended, but you should still read the post...it's worth your time:) Thanks for joining the fun!***
My guest author today is one of my favorite contemporary romance authors. Time and again Jill Shalvis writes humorous, sexy, and emotionally compelling characters that keeps me coming back for more. In fact Slow Heat, the second book in her
Pacific Heat series
, is one of my favorite reads this year. Needless to say when I found out she was writing a new series surrounding three sisters I knew I
wanted
needed
had to read them. I'm so happy because my wait is finally over because the first book in the
Lucky Harbor series
,
Simply Irresistible
releases this week, and Jill is here today to share the book with us. Read and enjoy!
Heya Jill, welcome back to Seductive Musings! I love contemporary romances and your latest in the Pacific Heat series, Slow Heat, is one of my favorites this year. I love the blend of humor, emotion, and sensuality in your stories. What makes writing contemporary romances so compellingly seductive to your muse?
I'm so glad you liked the Pacific Heat books, Double Play and Slow Heat! As for what makes writing contemporary romances so compelling, the truth is I really just like making up stories about every day people. No special powers, no big hero complex, no woo-woo elements. Just real people, managing to find love in a sometimes crazy world.
Your newest novel, SIMPLY IRRESISTIBLE is the first book in your new Lucky Harbor series. Can you tell us a little bit about the books in this series, how many there might be, and how they are all connected?
The Lucky Harbor series
is about three estranged sisters stuck together running a falling down on its axis beach inn. We've got The Mouse, the Steel Magnolia and the Wild Child, and each sister will get their own story. Up first is
Simply Irresistible
(out 9/29/10) and then
The Sweetest Thing
(4/11) and Head Over Heels (11/11).
If you had an opportunity to provide only a two or three sentence "teaser" quote from SIMPLY IRRESISTIBLE, to grab the attention of potential readers and give them a glimpse and feeling of what the story is about what would it be?
How about this, the thoughts of the heroine getting her first up close look into the hero's eyes:
When she opened her eyes again, he was even closer, and his eyes weren't the solid warm caramel she'd thought but had flecks of gold dancing in them as well. She could have happily, willingly, drowned in all that deliciousness. Death by deliciousness. Not a bad way to go.
Maddie Moore, your heroine, seems like a girl that is sadly down on her luck in Lucky Harbor. Can you tell us a little bit about her story in SIMPLY IRRESISTIBLE?
Maddie's lost her job (fired), her boyfriend (dumped) and her mother (passed away) all in the span of a few weeks and she's at the bottom of the barrel, her only solace being potato chips and the hope that things can't get worse. In Simply Irresistible we get to watch her turn her life around and go after what she wants. Granted, she has no idea that what she wants is love, and it does blindside her when it shows up in the form of one sexy-as-hell carpenter Jax Cullen, but it's fun to watch.
Please tell us more about her yummy hero, Jax Cullen. What do you think will make readers, much like his heroine Maddie, fall in love with him despite her having sworn off men? What makes him irresistibly tempting?
Jax is an ex-big city attorney turned small town master carpenter by choice. In general, his laid-back, easy-going personality matches the ways of Mystic Rock, which is hugely appealing to a woman like Maddie. But Jax does have his secrets. I like to think of him as a sexy sheep in wolf's clothing.
What's your favorite scene or moment from SIMPLY IRRESISTIBLE, and why? Can you describe it, or provide a short excerpt, for us without giving too much away?
Here's Maddie trying to explain to Jax that she can't go out with him because she's given up men and all that goes with that:
She closed her eyes. "Okay, here's the thing. We have some chemistry," she allowed. "But I really did give up men."

"Forever?"

"My gut says yes, but that might be PMS talking. Let's just say I'm giving up men for a very long time."

He merely arched a brow. "Aren't you going to miss sex?"

"No."

"Not at all?"

"Not even a little."

He shot her a look of blatant disbelief. "How is that even possible? That's like saying you wouldn't miss having a cold beer on a hot summer night or the sound of the ocean pounding the surf while you run, or . . . air in your lungs."

She had to laugh at his adamancy. "Maybe sex isn't all that important to me."

"Then you've been doing it wrong."
What are five fun facts about you or this book, that readers would love to know?
I wrote most of this book while sitting in doctor's waiting rooms during a health crisis for my middle daughter. It was an escape, a lovely fun warm escape. I hope the readers find that reading it gives them the same wonderful feeling.
I used the rough drafts of this book -- and there were many -- as fire starters all last winter.
Maddie loves salt and vinegar potato chips and so do I.
I'm writing the third sister, Chloe, right this very minute.
I modeled the three sisters after my own three daughters.
Can you tell us about some of your upcoming releases, or new projects that we can look forward to?
Upcoming releases ... look for The Sweetest Thing in April 2011, and then Head Over Heels in November 2011.
If you could ask readers a question what would it be?
If you had to be the youngest, middle or oldest sister of three, which would you be and why?
Finally, just for fun…if you could write the "fortune" in a fortune cookie what would it be?
Maddie Moore's whole life needs a makeover.
In one fell swoop, Maddie loses her boyfriend (her decision) and her job (so not her decision). But rather than drowning her sorrows in bags of potato chips, Maddie leaves L.A. to claim the inheritance left by her free-spirited mother-a ramshackle inn nestled in the little coastal town of Lucky Harbor, Washington.
Starting over won't be easy. Yet Maddie sees the potential for a new home and a new career-if only she can convince her two half-sisters to join her in the adventure. But convincing Tara and Chloe will be difficult because the inn needs a big makeover too.
The contractor Maddie hires is a tall, dark-haired hottie whose eyes-and mouth-are making it hard for her to remember that she's sworn off men. Even harder will be Maddie's struggles to overcome the past, though she's about to discover that there's no better place to call home than Lucky Harbor.
Congrats Jill! Jill lives in a small town in the Sierras also run by quirky characters. Any resemblance to the quirky characters in her books are, um, mostly coincidental. You can visit her at her website
www.jillshalvis.com
to learn more about all of her books, as well as her
daily blog
detailing her city-girl-living-in-the-mountain adventures. Her blog is not to be missed and is a daily stop for me. It's like my daily cuppa joe in the morning....I guess you could say it's my daily cuppa jill. Her posts make me laugh which is a great way to start every day.
You all know how I love book extras and Jill has some goodies to go along with the release of Simply Irresistible. If you like to knit you can make
Maddie's Boyfriend Scarf
that she makes in the book by downloading the pattern (you can read more about the funny reason why this is relevant to the book
here
), and you can read a special sneak peek teaser excerpt for the next book in the series,
The Sweetest Thing
, that won't be out until April 2011 (both of these links will open up a PDF file that you can save to your computer).
To celebrate the release of the first book in the
Lucky Harbor series
,
Simply Irresistible
, her publisher Forever romance is giving away five copies of this book. Here's how you can enter to win...

Ways to earn entries:
Mandatory: Answer the question Jill asked readers in her her interview and leave a meaningful comment and/or ask her a question. (good for 1 entry)
Mandatory: You MUST be a Google Friend Connect (GFC) follower in order to be eligible to win (unfortunately an email subscriber, or subscription in Google reader, and a follower are not the same thing so make sure you are signed up as a follower if you'd like to win this book)
If you have a blog, or even if you don't, you can earn extra entries by telling your friends. If they successfully enter to win and mention that you sent them you can each earn extra entries. You can blog about it with a link to this post, post it on Facebook, Twitter, email...or even word of mouth (good for 5 entries for the referrer and the commenter for each friend) . Please note that to earn the points they must mention your GFC name so that I can match you.
Purchase any item from the Seductive Musings Amazon store by using this link, or the Amazon widget contained within this post and email a copy of your purchase receipt to me no later than the deadline to enter (email available in sidebar). Sorry purchases made prior to this date do not apply, and link contained in this post must be used. No faxes or snail mail copies are allowed. No purchases are necessary to win. (good for 25 entries, or 50 entries if a purchase is made from the featured author's available titles)
How to enter:
You can choose to enter as many different ways that you want, but please place all of your entries in ONE comment
Rules and disclaimers:
This contest is open to US & Canadian addresses only
You must be at least 18 years or older, or of legal age in your country
The contest will end on October 9th at 11:59 pm EST and winner will be posted after they have been selected
Winner(s) will be selected using Random.org
The winner(s) will have THREE days from the date they are posted to provide a mailing address. If you do not contact me within three days a replacement winner will be selected. NO EXCEPTIONS
The book(s) will be mailed directly from the publisher or author and no substitutions are allowed
Winners will be subject to one copy per household, which means that if you win the same title in two or more contests, that you will only receive one copy of the title in the mail
Seductive Musings is not responsible for prizes that are not honored, distributed in a timely manner, lost, stolen, or damaged during transit
All giveaways are subject to change/cancellation without prior written notice
Good Luck!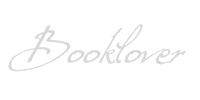 *I am an Amazon affiliate and receive a small (and I mean very small) referral fee for purchases made using a link on this blog. I don't use Amazon to earn money, I use it because the widgets are cool, easy to use, and serve my purposes to showcase books & such with minimal effort, but most importantly they have great prices and offer both new and used items. As a book addict I love that I can find just about anything I want in one place. If you are going to purchase a featured book anyway, and you know you won't pay more by using the links on this blog than you would by visiting Amazon on your own, I will be eternally grateful for supporting this blog by using the links, and don't forget that the referral fees from your purchases will sponsor the "Reader Rewards" giveaways :)