Tuesday, September 7
***This giveaway has ended, but you should still read the post...it's worth your time:) Thanks for joining the fun!***
Last week we celebrated the end of great series. Today we are celebrating a promising new one. Maya Banks'
Kelly series
is one of my most highly anticipated new romance series this year. And if there was only one thing I could say about this author's writing, it is that she definitely knows how to write beloved characters in a world that we long to return to again and again.
The first book I read of Maya's was Colters' Woman. *Sigh* It still holds a special place in my heart, especially now that it has become a series. But the series that really made me realize how much I loved her books, was the "Sweet" series. However, as much as I love both of these series, I think they may have some serious competition for "favorite" status in the form of her new Kelly series.
Maya Banks is my guest today to talk about her new romantic suspense novel,
THE DARKEST HOUR
which is the first book in the
KGI series
. I'm so excited that release day is finally here because I can't wait to get my hands on Ethan Kelly! Ex-military, from a large and loving family full of alpha males, with a hero that is flawed, but unfailing in his love for his wife....I'm so there! (and it doesn't hurt that Ethan is one of my favorite names for a hero). Read and enjoy!
Welcome back to Seductive Musings Maya! We are all HUGE fans of your books here, most notably your
"Colters' Legacy"
and
"Sweet"
Series. Your characters are so memorable that we love to visit with them again and again in each new addition to the series. What do you strive for when creating a new series like the
Kelly series
?
No matter what I'm writing, my goal is always the same. To create memorable, well drawn characters and emotional, romantic situations. If I can't connect with my characters then I can't expect for my readers to.
Your newest novel, THE DARKEST HOUR is the first book in your new Kelly series. Can you tell us a little bit about the the series, how many books there might be, and how they are connected?
This series has been a long time coming. Ethan and Rachel's story came to me several years ago when I was in the very beginning stages of my writing career. At the time I was writing historicals but their story wouldn't stop talking to me even though I had no idea what I'd do with it. I was also working on another contemporary very emotional suspense (Long Road Home which will be reissued this November from
Samhain
) and so I wrote the opening chapters. Took notes. And then I put it away because it wasn't the right time.
In 2008, six years after these characters and this series first came alive for me, I dusted off the chapters, cleaned it up and decided it was time. Lucky for me my editor thought so too and she bought the first three books of the series.
Right now there are at least six books scheduled. As for how they connect, it'll solely be by secondary characters and the Kelly family. Each book can stand alone and won't be dependent on the one coming before for readers to understand what's going on.
If you had an opportunity to provide only a two or three sentence "teaser" quote from THE DARKEST HOUR, to grab the attention of potential readers and give them a glimpse and feeling of what the story is about what would it be?
"You look like shit," Garrett said bluntly. "When was the last time you slept?"

Ethan ignored the pleasantries and Garrett's observations. "I need your help."

Sam's brows drew together, and he stared intently at Ethan. His gaze swept up and down, taking in every detail of his appearance. When he spoke, it was in a quiet, but firm voice. "You know all you have to do is ask."

She ran into the body before she saw it. She was too stunned to scream or even process that the man was dead. Blood was everywhere and the rifle he'd carried was still firmly in his grip.

She knew this man. She hated him. She spared no sympathy for his death. With more strength than she thought she possessed, she ripped the rifle from his grasp and crawled beyond him.

They wouldn't take her back. She'd kill them—all of them.

The team burst into a flurry of activity. Ethan dove in to help, though his mind screamed at him to go meet the others. He forced himself to contain the excitement building inside.

Rachel. His wife. He was taking her home.

"Ethan," P.J. murmured beside him.

He turned when she nudged him, and she gestured to a point in the distance. He followed her stare and saw Garrett striding toward the chopper, Rachel in his arms.

He forgot everything else. Uncaring of how it looked, he broke into a run, ignoring the ache in his head and the soreness of his muscles. All that mattered was that he get to her.

Again he brought her hands to his lips and held them there, his mouth pressed to her knuckles. He trembled against her fingers as he kissed them.

"I just need to touch you," he said. "To have you here. To see you. To feel you again." Emotion clogged his voice, making it strained and raw. "I thought you were dead. They told me you were dead. I buried you, mourned for you, tried to get on with my life without you. And now here you are. It's more than I ever hoped or dreamed."
Tell us about your hero, Ethan Kelly. What do you think will make readers fall in love with him?
Ethan is a flawed hero. He's made big mistakes and he knows it. What made ME fall in love with him was his resolve to right past wrongs, his absolute love for Rachel and his determination to do whatever it took for her to heal and to love him again.
Your heroine, Rachel, was thought to be dead. She was held captive, drugged, and no longer remembers much about her life prior to her abduction. How does this change her and her relationship with Ethan? Can you tell us a little bit about their story in THE DARKEST HOUR?
She's thrilled to be free. In her darkest moments she feared she'd die and never escape her hell. She remembers Ethan as her warrior and savior but she also fears she's imagined him and that he's merely a symbol of all she dreams of.
When she's rescued and taken home, she struggles daily to regain her position in a large family who loves and supports her. It's obvious that Ethan loves and cherishes her but shadows of the past haunt her and she's unsure why she feels so uneasy and afraid of her memories.
She has to feel her way along her relationship not only with Ethan but with his family and at times she is overwhelmed because she tries so hard to be strong and not break down but she's fighting not only her emotional fragility but her physical dependency on drugs.
When she finally starts remembering bits and pieces of the past, she has to face some hard truths, that her marriage and life were far from perfect and she has to come to grips with the fact that she may have survived the very worst only to have her life crumble around her.
What's your favorite scene or moment from THE DARKEST HOUR, and why? Can you describe it for us without giving too much away?
Usually I can point to a place in a book and say with absolute certainty that it's my favorite scene, but with The Darkest Hour, so many scenes I wrote with a tight chest and a knot in my throat. I dearly love all the characters and the Kelly family. When people live with you as long as they have with me, they become real. Of any book I've written, I know these characters and their lives better than any other characters I've written.
I think one of the most powerful scenes for me was when Rachel finally tells Ethan she loves him. It's what he's waited for. It's what he's hoped for and prayed for and when it finally comes, it's the catalyst for opening that door to their past and his overwhelming fear of losing Rachel now that he's been given one more chance with her.
What are a few fun facts about this book, or series that readers would love to know?
This series is mostly set in the Paris/Dover Tennessee area and it's a place I still feel is "home" I lived on Kentucky Lake for several years and so it seemed only natural that characters and stories I loved this much would be set in a place I loved as much as I love Tennessee.
Although as much as I do love Tennessee, I do take a little potshot by making LSU beat them in a game Rachel and Sean, the sheriff's deputy had bet on ;) I'm a die hard LSU fan and I was born and raised in Louisiana, so while I still think of Tennessee as "home", LSU has my undying loyalty.
The scene where part of the bridge over Kentucky Lake was taken out during a tractor trailer accident was based on an identical wreck while I lived there. It was very eerie driving over the bridge with the guardrails and cement barriers knocked out and Rachel's thoughts while starting by the gaping hole were very reminiscent of my own, although I wasn't rear ended in an attempt to knock me off *g*.
Can you tell us about some of your upcoming releases, or new projects that we can look forward to?
I have a lot for readers to look for (at least I hope they will!) I have
Four Play
, a contemporary erotic romance coming out next month from Berkley HEAT. My story takes place in the same town and firehouse as was in
Seducing Simon
and in fact, you'll see many familiar faces in "Pillow Talk", which is my contribution to this two author anthology.
No Place to Run
which is book 2 in the
KGI series
will release this December and then the third book in the series,
Hidden Away
will release in March 2011. There are three more KGI stories in the works and those books will release in Feb 2012, August 2012 and Feb 2013, and while readers will probably expect the first six books to be about the six Kelly brothers, I can say that this won't be the case ;)
I have several fun story lines that I'm juggling and I'll need more than six books to tell them all :)
Also next fall, I'll be debuting a Scottish Historical trilogy. I've already written the first two books and I love them more than just about anything I've written.
I'll also let you all be one of the first to know that I've set a release date for Colters' Daughter, book three in the
Colters' Legacy series
:) The ebook will release the first Tuesday of February 2011. The update went up on my website today.
If you could ask readers a question what would it be?

I'd love to know what draws you to a romantic suspense. Is it the romance? The suspense? And what do you prefer "more" of in the equation? I'm always hesitant to label the KGI series "suspense" because I feel the suspense is extremely secondary to the romance, which admittedly is my favorite "formula" It's really more of a romantic action adventure series because truthfully the suspense is never going to be hugely prevalent in any of the books.

My focus is always, always on the romance and relationship between the main characters. I don't know how to write anything else :) This is why I'm super picky about romantic suspense books because I feel that inevitably the romance takes second place to the mystery or suspense in the storyline.

So I guess I'd say that my favorite "formula" is an emotional romance with a hint of suspense *g* Maybe something like a 70/30 split in favor of the romance. What say you?
Intelligence: high. Body: hard. Mission: what no one else can do.
It's been a year since ex-Navy SEAL Ethan Kelly saw his wife Rachel alive. Now he's received an anonymous phone call claiming Rachel is alive. To find her, Ethan will have to doge bullets, cross a jungle, and risk falling captive to a deadly drug cartel that threatens his own demise.
His brothers have tried to bring Ethan into the KGI fold, tried to break through the barriers he's built around himself, but Ethan refuses to respond… until he receives anonymous information claiming Rachel is alive.
To save her, Ethan will have to dodge bullets, cross a jungle, and risk falling captive to a deadly drug cartel that threatens his own demise. And even if he succeeds, he'll have to force Rachel to recover memories she can't and doesn't want to relive—the minute by minute terror of her darkest hour—for their love, and their lives, may depend on it.
Congratulations Maya! Today is the official release day for The Darkest Hour. Woo Hoo! That's definitely cause for celebration. I was even more excited when I realized yesterday that the book was NOT being released in trade size paperback (as seems to be the case with many of the books I am tempted by) but in mass market paperback. Even though it's technically not "on sale" it seems a bargain at $7.99 (and I think the ebook is even cheaper). I have a store credit that's been burning a hole in my pocket. I think you can guess where I'm going with this :)
If you'd like to learn more about Maya Banks, and become completely addicted and devoted to her series like me (did you catch that bit about a historical Scottish series.... Maya & men in kilts, Oh Yeah!) you can find her at her beautifully redesigned website
www.mayabanks.com
, her
blog
(where she's having a very fun contest),
Facebook
, and
Twitter
.
To celebrate the release of the first book in her new KGI/Kelly series,
THE DARKEST HOUR
, Maya is giving away your choice of one of her backlist titles to one lucky commenter. Here's how you can enter to win...
Ways to earn entries:
Mandatory: Answer the question Maya asked readers in her her interview and leave a meaningful comment. (good for 1 entry)
Mandatory: You MUST be a Google Friend Connect (GFC) follower in order to be eligible to win (unfortunately an email subscriber, or subscription in Google reader, and a follower are not the same thing so make sure you are signed up as a follower if you'd like to win this book)
If you have a blog, or even if you don't, you can earn extra entries by telling your friends. If they successfully enter to win and mention that you sent them you can each earn extra entries. You can blog about it with a link to this post, post it on Facebook, Twitter, email...or even word of mouth (good for 5 entries for the referrer and the commenter for each friend) . Please note that to earn the points they must mention your GFC name so that I can match you.
Purchase any item from the Seductive Musings Amazon store by using this link, or the Amazon widget contained within this post and email a copy of your purchase receipt to me no later than the deadline to enter (email available in sidebar). Sorry purchases made prior to this date do not apply, and link contained in this post must be used. No faxes or snail mail copies are allowed. No purchases are necessary to win. (good for 25 entries, or 50 entries if a purchase is made from the featured author's available titles)
How to enter:
You can choose to enter as many different ways that you want, but please place all of your entries in ONE comment
Rules and disclaimers:
This contest is open to US & International addresses
You must be at least 18 years or older, or of legal age in your country
The contest will end on September 11th at 11:59 pm EST and winner will be posted after they have been selected
Winner(s) will be selected using Random.org
The winner(s) will have THREE days from the date they are posted to provide a mailing address. If you do not contact me within three days a replacement winner will be selected. NO EXCEPTIONS
The book(s) will be mailed directly from the publisher or author and no substitutions are allowed
Seductive Musings is not responsible for prizes that are not honored, distributed in a timely manner, lost, stolen, or damaged during transit
All giveaways are subject to change/cancellation without prior written notice
Good Luck!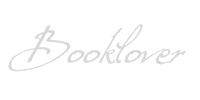 *I am an Amazon affiliate and receive a small (and I mean very small) referral fee for purchases made using a link on this blog. I don't use Amazon to earn money, I use it because the widgets are cool, easy to use, and serve my purposes to showcase books & such with minimal effort, but most importantly they have great prices and offer both new and used items. As a book addict I love that I can find just about anything I want in one place. If you are going to purchase a featured book anyway, and you know you won't pay more by using the links on this blog than you would by visiting Amazon on your own, I will be eternally grateful for supporting this blog by using the links, and don't forget that the referral fees from your purchases will sponsor the "Reader Rewards" giveaways :)