Wednesday, September 22
***This giveaway has ended, but you should still read the post...it's worth your time:) Thanks for joining the fun!***
A few of the terms in a historical romance title or series that will definitely make me sit up and take notice are "Rake", "Rogue", and "Hellion". I think it's the thought of a historical hero, who is usually a titled Lord, that rebels against the stringent rules of society in his pursuit of his favorite pastimes. Give me a whole family of Hellions to get to know and love and combine them with one of my favorite historical romance authors who I have been following for years, and I am in booklover bliss :)
My guest today is New York Times and USA today bestselling author Sabrina Jeffries! She's here to share insight into her second book in her Hellions of Halstead Hall series, one that I can't wait to get my hands on, A HELLION IN HER BED. See that title...it had me at Hellion :) Read and enjoy!
Welcome to Seductive Musings Sabrina! I've been a long time fan of your books ever since finding you with the Royal Brotherhood series
, so I'm very excited to have you as my guest today. For you, what makes a romance novel a great love story?
A number of things: sizzling sexual tension, sympathetic characters who feel completely real, and unstinting and moving depiction of deep emotion. If you have those three, you're there.
Your newest story in The Hellions of Halstead Hall series is A HELLION IN HER BED. Can you tell us how many books are planned for this series? How THE TRUTH ABOUT LORD STONEVILLE and A HELLION IN HER BED are related, and for someone who has not had the pleasure of reading them, can you give us a brief summary about each of these stories? Do they need to be read in order?
I plan to write five books for the series, one for each of the siblings. The premise of the series is that the matriarch of the family, Grandmother Hetty, determined to see her grandchildren married and settled before she dies, gives her grandchildren an ultimatum: they must all marry within one year or they will all lose their inheritance (in other words, it's a "group" ultimatum—kind of like when your mom says you and your siblings will all be punished if one of you doesn't rat out the one who did something bad). The Truth About Lord Stoneville was about the eldest brother, Oliver, and A Hellion in Her Bed is about the second oldest, Jarret. In all the books, the siblings try to find a way around Gran's ultimatum. In Oliver's book, he tries engaging himself to a woman he thinks Gran will hate, and in the course of the pretend engagement, falls in love with her. In Jarret's book, he gets his grandmother to agree to rescind the ultimatum for him if he'll run the family brewery for a year. But that becomes a little difficult when he meets a fetching brewster who wants his help with her own family brewery.
If you had an opportunity to provide only a two or three sentence "teaser" quote from A HELLION IN HER BED, to grab the attention of potential readers and give them a glimpse and feeling of what the story is about what would it be?
Miss Lake cast Lord Jarret an arch glance. 'I certainly didn't set out to spend the evening with three unconscionable rogues, who have the audacity to suggest that I need a husband, apparently to protect me from the likes of them.'

Masters laughed. 'She does have a point, Jarret.'

'Don't encourage her,' Jarret snapped.
Tell us about your hero, Lord Jarrett Sharpe. What do you think will make readers, much like his heroine, Annabel, fall in love with him despite him being a notorious gambler and her thinking that he is an unrepentant rogue? And can you tell us a little bit about their story in A HELLION IN HER BED?
Jarret has always had easy, uncomplicated relationships with women, so meeting a complicated woman—with a complicated past—forces him to re-evaluate all his previous assumptions about what he wants out of life. What I like about him is that as her past unfolds, he takes each new surprise in stride. Even the surprise that floors him only does so long enough for him to catch his bearings. At heart he's a sensible man, which I happen to like. After Oliver, who was a bit of a drama king (sorry, but he was), Jarret is more even-tempered.
Their story starts with a wager on a card game that Jarret can't resist—if she wins, he agrees to help her with her family's brewery. If he wins, she agrees to share his bed for one night. It goes from there.
Annabel is a woman with many secrets and finds herself in dire straits, hoping that Jarrett will be her family's salvation. What makes her the perfect woman for him and makes her irresistibly tempting despite the many risks?
For one thing, Annabel is sensible, too. That appeals to Jarret. For another, her passion for her family is irresistible to a boy who lost his parents at the age of 13 and has felt adrift ever since. Though he does have his siblings, he's always felt abandoned by his grandmother because of her refusal when he was young to let him continue going with her to the brewery after his parents' deaths. Watching Annabel dedicate herself to not abandoning her family endears her to him. Also, she's very earthy, and that's something he's always liked in women but doesn't find among the sort of women he's expected to court.
What's your favorite scene or moment from A HELLION IN HER BED, and why? Can you describe it for us without giving too much away?
I love the final part where he tells her he loves her. She'd described him earlier as being a river and her being a tree, and she'd said that the river could never stay to be with the tree and the tree couldn't go with the river. In that final scene, he says that he doesn't want to be a river anymore—he wants to be the earth the tree roots in, and asks her if she'll be his tree. I know it's a weird sort of love scene, but I cried writing it.
What are five fun facts about you or this book that readers would love to know?
The brewery situation with Hetty is similar to that of Mrs. Hester Thrale, whose husband died, leaving her the brewery (she had only daughters, just like Hetty, so no son could inherit). She didn't have the technical expertise to run it, however, and rather than rely on a manager she couldn't oversee, she agreed to a sale of the brewery, and she and her daughters lived off the proceeds. But here's the weird thing—when I conceived of this story (and Hetty)—I didn't know about Hester Thrale's history. I learned about her when I was researching the brewing stuff, having already decided that the family income would come from a brewery. So how weird is that?
The Sharpe siblings were based on a real family, however—the Barry family, headed by the Earl of Barrymore. Those four siblings lost their parents at a young age and were raised by an indulgent grandmother, too. They were wild as zebras and just as interesting, so I couldn't resist using them in a book (or five . . .).
Oliver's character first appeared in my previous series, where I used him as a red herring, so readers wouldn't guess the real identity of Cousin Michael (the mysterious benefactor to the School for Young Ladies, who ends up with the schoolmistress). But Oliver leaped onto the page so dramatically that he stole every scene he was in, so I couldn't leave him without a book. In fact, I figured he deserved a whole series—and readers agreed. He won a poll on my website, asking which gentleman from that series should be a hero in one of my next books!
I do a lot of my plotting while swimming, working jigsaw puzzles, or walking in my neighborhood. Oh, and I take what my husband calls, "magic showers," because I get ideas in the shower.
I don't like beer (I'm more of a tequila girl). So it's a bit odd to be writing a series about a brewery.
Can you tell us about some of your upcoming releases, or new projects that we can look forward to?
Minerva's story,
How to Woo a Reluctant Lady
, comes out January 18, 2011, and I'm writing Gabe's story now. Minerva, as Hellions readers know, is the sister who writes gothic novels, and a lot of readers have said they are eagerly awaiting her book.
If you could ask readers a question what would it be?
How many books in a romance series is too many?
Finally, just for fun . . . if you could write the "fortune" in a fortune cookie what would it be?
Daydreaming is good for the soul, so do it often!
Furious at his grandmother's ultimatum to marry or lose his inheritance, Lord Jarret Sharpe wagers his luck—and his heart—at the card table against a most unlikely opponent.
Mired in scandal after his parents' mysterious deaths, notorious gambler Lord Jarret Sharpe agrees to tamely run the family brewery for a year if his Machiavellian grandmother rescinds her ultimatum that he marry. But the gambler in him can't resist when beguiling Annabel Lake proposes a wager. If she wins their card game, he must help save her family's foundering brewery. But if he wins, she must spend a night in his bed. The outcome sets off a chain of events that threatens to destroy all his plans . . . and unveils the secret Annabel has held for so long. When Jarret discovers the darker reason behind her wager, he forces her into another one—and this time he intends to win not just her body, but her heart.
Many many thanks to Sabrina for being my guest! None of it would have been possible without her wonderful publicist from Nancy Berland Public Relations. Thank You Jeanne! A Hellion in Her Bed officially released yesterday, September 21 so it should be available at your favorite bookseller today.
If you'd like to learn more about Sabrina Jeffries and the books she writes you can find her on her website
www.sabrinajeffries.com
, on
Facebook
and at
The Goddess Blogs
and if you like extras like I do she's written two other blog posts for Pocket After Dark (if you're not visiting this site you should)
A House to Remember
, which talks about the inspiration for Halstead Hall and an amusing letter from Grandma Hetty, the matriarch of the Sharpe family, in
Grandmother Hetty Writes Again
. If you've not read The Truth About Lord Stoneville then hurry on over to
Pocket After Dark
because they are offering it as a FREE read for a few more days as well as two free sample chapters from A Hellion in Her Bed (must have a membership to read these...but don't worry it's free). How great is that!
Want to know what's even better? I know what can be better than a free read right? Well, what I have to giveaway today is definitely better :) To celebrate the release of
A Hellion in Her Bed
, Sabrina has offered to giveaway a collectible deck of "Hellion in Her Bed" playing cards (pictured to the right) AND an autographed copy of her first
Hellions of Halstead Hall
novel,
The Truth About Lord Stoneville
to one very lucky commenter! Here's how you can enter to win...
Ways to earn entries:
Mandatory: Answer the question Sabrina asked readers in her interview, and if you'd like you can also ask her a question and/or leave a meaningful comment. (good for 1 entry)
Mandatory: You MUST be a Google Friend Connect (GFC) follower in order to be eligible to win (unfortunately an email subscriber, or subscription in Google reader, and a follower are not the same thing so make sure you are signed up as a follower if you'd like to win this book)
If you have a blog, or even if you don't, you can earn extra entries by telling your friends. If they successfully enter to win and mention that you sent them you can each earn extra entries. You can blog about it with a link to this post, post it on Facebook, Twitter, email...or even word of mouth (good for 5 entries for the referrer and the commenter for each friend) . Please note that to earn the points they must mention your GFC name so that I can match you.
Purchase any item from the Seductive Musings Amazon store by using this link, or the Amazon widget contained within this post and email a copy of your purchase receipt to me no later than the deadline to enter (email available in sidebar). Sorry purchases made prior to this date do not apply, and link contained in this post must be used. No faxes or snail mail copies are allowed. No purchases are necessary to win. (good for 25 entries, or 50 entries if a purchase is made from the featured author's available titles)
How to enter:
You can choose to enter as many different ways that you want, but please place all of your entries in ONE comment
Rules and disclaimers:
This contest is open to US & Canadian addresses only
You must be at least 18 years or older, or of legal age in your country
The contest will end on September 25th at 11:59 pm EST and winner will be posted after they have been selected
Winner(s) will be selected using Random.org
The winner(s) will have THREE days from the date they are posted to provide a mailing address. If you do not contact me within three days a replacement winner will be selected. NO EXCEPTIONS
The book(s) will be mailed directly from the publisher or author and no substitutions are allowed
Seductive Musings is not responsible for prizes that are not honored, distributed in a timely manner, lost, stolen, or damaged during transit
All giveaways are subject to change/cancellation without prior written notice
Good Luck!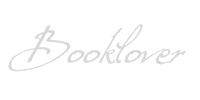 *I am an Amazon affiliate and receive a small (and I mean very small) referral fee for purchases made using a link on this blog. I don't use Amazon to earn money, I use it because the widgets are cool, easy to use, and serve my purposes to showcase books & such with minimal effort, but most importantly they have great prices and offer both new and used items. As a book addict I love that I can find just about anything I want in one place. If you are going to purchase a featured book anyway, and you know you won't pay more by using the links on this blog than you would by visiting Amazon on your own, I will be eternally grateful for supporting this blog by using the links, and don't forget that the referral fees from your purchases will sponsor the "Reader Rewards" giveaways :)