Monday, September 6
Sorry, but the image containing the Monday's Muse has been removed from this blog so as not to violate any copyright issues. Thanks for your understanding!
This week's Muse is inspired by Jaci Burton's new
Wild Riders
book, and a TV series I've been watching. I've been saving him for a loooong time for just the right occasion, and today is the perfect day for his debut here at Seductive Musings. I am currently reading
RIDING THE NIGHT
and our Muse this week embodies what I think one of the heroes, AJ, might look like. He is just....beyond bad ass biker boy HOT! I would actually get on the back of one of those bikes for him...and I don't say that lightly.
I've also been watching the second
season of
Sons of Anarchy
on DVD in the hopes of trying to catch up before the new season starts this week on Tuedsay (9/7). I'm so excited! I'm completely addicted to this series....it's like the Sopranos but on Harley's. Have you seen it? Do you watch it? If so I'd love to know what you think of it too. Needless to say, with bikers on the brain, I didn't have to deliberate very long as to what my inspiration would be for this week. No need to thank me :)
I took a little time off from blogging over the holiday weekend, which means that I will announce all of the winners from last week on Tuesday instead of Sunday like usual. Here's what else you can look forward to this week...
Maya Banks will be here to celebrate THE DARKEST HOUR. Did anyone else assume that this would be a trade size paperback like I did? I was happy like it was an early Christmas when I noticed this weekend that it was only $7.99 which means that I can totally justify buying it :)
Later this week to celebrate Blogfest I will be having a big giveaway of a lot of books. Mostly ARC's of the books that I've read and reviewed, and a few favorites as well. Should be lots of fun!
Lucy Monroe's Close Quarters is the Tempting Trailer this week, and I'll be updating the Guest & Events calender with some new additions as well as the new Tempting New Releases for September hopefully by Tuesday too.
And of course some reviews....
One other thing I'd like to announce is that I am looking for a few guest reviewers to occasionally appear at Seductive Musings. Your style doesn't have to be the same as my own, and it doesn't matter if you have a blog or not...just a passion for romance and a desire to share your thoughts. If you think you might be interested, please email me using the contact form.
For my US followers have a safe and enjoyable Labor Day holiday...for the rest of my non US readers have a great Monday!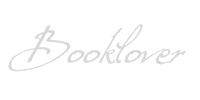 *I am an Amazon affiliate and receive a small (and I mean very small) referral fee for purchases made using a link on this blog. I don't use Amazon to earn money, I use it because the widgets are cool, easy to use, and serve my purposes to showcase books & such with minimal effort, but most importantly they have great prices and offer both new and used items. As a book addict I love that I can find just about anything I want in one place. If you are going to purchase a featured book anyway, and you know you won't pay more by using the links on this blog than you would by visiting Amazon on your own, I will be eternally grateful for supporting this blog by using the links, and don't forget that the referral fees from your purchases will sponsor the "Reader Rewards" giveaways :)