Monday, September 13
Sorry, but the image containing the Monday's Muse has been removed from this blog so as not to violate any copyright issues. Thanks for your understanding!
This week's Muse is in honor of fellow blogger Cecile, from
All I Want and More
, who a few weeks ago knew the name of the model for Jaci Burton's hot cover for
The Perfect Play
. The original photo that was used for the drool-worthy cover was our Muse, and I was in complete awe of her Muse knowledge when she filled us in on his name. This one's for you Cecile, in all your Smutty Hussiness :) Maybe we should make this a recurring challenge. I introduce a new Muse for the week, and Cecile can tell us all about him. What do you all think? Are you up for it Cecile?
There were a lot of new visitors to Seductive Musings over the weekend due to Blogfest. While I know the majority of them stopped by just for the giveaway I hope many of you will find something that will keep you coming back for more :) I attempted to do the Blogfest crawl...and "attempt" is the key word here. I'd be interested to know how many people actually were able to visit all 258 blogs. I tried, but by the time I got to the "T's" (was listed alphabetically) I couldn't do anymore. The will was there, but my butt got tired :) It was fun, and daunting all at the same time. I always like to visit other blogs and websites not only to read what they have to say, but to also see what they do. If you participated in Blogfest I'd be interested to know what new blogs you found that you will be visiting again, and what were some of the best giveaways your crossing your fingers in hope that you win.
This week at Seductive Musings:
There's a new Tempting Trailer for Eve Silver's Otherkin series. I've not yet read any of this author's books yet, but the video has me interested.
I'll have some new reviews on some new, and not so new books in my attempts to catch up
I'll have the winners of the Sin Undone, Maya Banks & Blogfest giveaways...woo hoo!
I'm still seeking a few SM reviewers so if you think you have what it takes to be a Seductive Reviewer I'd love to hear from you. You can find out more by reading the call for reviewers in the left sidebar.
Last but not least I finished the Reviews, Ratings & Review policy. I shouldn't actually say "finished" because it still needs some functionality built into it, but it's at least a place to start. I also added a quick Ratings Guide in the left sidebar for handy dandy reference when reading my reviews in case your interested.
Have a great Monday....or the best Monday possible even though it is still a Monday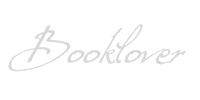 *I am an Amazon affiliate and receive a small (and I mean very small) referral fee for purchases made using a link on this blog. I don't use Amazon to earn money, I use it because the widgets are cool, easy to use, and serve my purposes to showcase books & such with minimal effort, but most importantly they have great prices and offer both new and used items. As a book addict I love that I can find just about anything I want in one place. If you are going to purchase a featured book anyway, and you know you won't pay more by using the links on this blog than you would by visiting Amazon on your own, I will be eternally grateful for supporting this blog by using the links, and don't forget that the referral fees from your purchases will sponsor the "Reader Rewards" giveaways :)