Monday, September 20
I thought for this week's Muse we would have something just a little bit different, but a whole lotta hot! I'm sure you won't be disappointed :) Did you watch the video? Did you think to yourself (like me) that if you would have been the maid that you would have hidden a lot more than just his shirt? Like his pants, and underwear, and towel...*Grin*
Our Muse this week is Cristiano Ronaldo and he is definitely inspiring some thoughts...none of which are pure :) I have to admit that I think saying his name is even fun. He's a soccer player, I'm not really sure for what team...does it even really matter? I think I'll have to Google and see if he was ever part of a charity calendar like the Gods of Football. If I find anything I'll be sure and let you all know :)
This week:
New York Times bestselling author Sabrina Jeffries is going to be my guest to celebrate the release of the second book in her Halstead Hall series, A Hellion in Her Bed.
and...Erotic romance writer M.A. Ellis will be my guest to celebrate her new digital book Filigree and Fantasy.
I will also have a few new reviews for you. More than likely they will be Riding the Night by Jaci Burton, and For the Love of Mollie by KT Grant...and maybe one more depending on how much time I have
I'm still seeking Seductive Reviewers so if you are interested, or even think you might like to give it a try, then please check out the left sidebar for more information. You can review on a regular basis, an occasional basis...it's really up to you. Come on, you know you want to ;)
Finally, I have a new Tempting trailer for you. This time for Donna Grant's Dark Sword highlander series. The third book in the series will be out November 2, which means I need to find some time soon to read the second one!
Have a great Monday!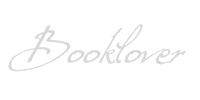 *I am an Amazon affiliate and receive a small (and I mean very small) referral fee for purchases made using a link on this blog. I don't use Amazon to earn money, I use it because the widgets are cool, easy to use, and serve my purposes to showcase books & such with minimal effort, but most importantly they have great prices and offer both new and used items. As a book addict I love that I can find just about anything I want in one place. If you are going to purchase a featured book anyway, and you know you won't pay more by using the links on this blog than you would by visiting Amazon on your own, I will be eternally grateful for supporting this blog by using the links, and don't forget that the referral fees from your purchases will sponsor the "Reader Rewards" giveaways :)