Monday, September 27
Sorry, but the image containing the Monday's Muse has been removed from this blog so as not to violate any copyright issues. Thanks for your understanding!
On Sunday I decided to have a "Do Nothing" day and just indulge in doing only what I wanted to do. And what I really wanted to do was sit down and read
Four Play
, the new anthology by Maya Banks and Shayla Black. Both of these authors are must reads and are two of my favorite erotic romance authors ...but put them in one anthology together and it makes the cooler days of fall seem a lot hotter! Both of their stories were definitely HOT!! That's right I read the entire book in one day. It was FOURTASTIC! Fans of Maya, Shalya, and menage love stories will not be disappointed. Hence today's Muse. Picture three of them begging to fulfill your fantasies and you get Maya and Shayla's men in Four Play. Yeah, it's exactly that hot!
On to other things....is anyone else as excited as I am that The Amazing Race started again last night? It's only one of a handful of shows that I watch every season without fail. I LOVE IT! I love the different places that they get to go, the adventures that they get to have, and most of all getting to watch how the couples interact with each other and the other teams in stressful and extreme situations. It truly is amazing! Love love love it!!! Last night they were in Britain and visited Stonehenge which made me think a lot about
Forbidden
by Christina Phillip's novel that I finished reading last week. I've always wanted to go there so I hope they visit more places in the UK and Ireland before moving on to other places in the world. It's my virtual vacation :)
Other exciting news for me is that I am getting my haircut on Wednesday. It's been a loong time (at least for me) almost 7 months since I've gotten it cut and have decided that I want a new look. I should be nervous, but I'm not. I'm so ready for something different that I've given my new hairdresser carte blanche. It's just hair right? But seriously, she's been cutting my sister's hair and I love hers so I have no worries. Then again I could be crying on Thursday when my hair is short and so different that I hardly recognize me :) She offered to give me a Brazilian blowout when I first talked to her...and I have to admit the first thing I thought of was the Brazilian wax and got a little nervous. Come to find out it's a new technique to straighten curly or wavy hair and it lasts for a couple of weeks. Who knew?
This week I have really amazing authors as my guests. Some old favorites and some new discoveries. Here's the lineup:
I think that's about it! Super exciting!! Have a great Monday!!! I know too many exclamation points, but somehow I can't seem to restrain myself :)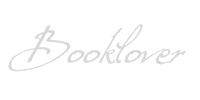 *I am an Amazon affiliate and receive a small (and I mean very small) referral fee for purchases made using a link on this blog. I don't use Amazon to earn money, I use it because the widgets are cool, easy to use, and serve my purposes to showcase books & such with minimal effort, but most importantly they have great prices and offer both new and used items. As a book addict I love that I can find just about anything I want in one place. If you are going to purchase a featured book anyway, and you know you won't pay more by using the links on this blog than you would by visiting Amazon on your own, I will be eternally grateful for supporting this blog by using the links, and don't forget that the referral fees from your purchases will sponsor the "Reader Rewards" giveaways :)