Wednesday, September 15
Title: Awakened by a Kiss
*
Author: Lila DiPasqua
Series: Fiery Tales #1
Genre: Historical Romance
Publisher: Berkley
Format: Trade size paperback
Date/Year: August 2010

*This book was provided to me by the author for review

Summary from the publisher:


Three classic fairytales—"Sleeping Beauty," "Puss in Boots," and "Little Red Riding Hood"—cleverly retold with enough sensual twists to prove wickedly ever after does exist…
Sleeping Beauty --- Sleeping Beau --- Five years ago, the notorious rake, Adrien d'Aspe, Marquis de Beaulain, was awakened by a sensuous kiss—and experienced a night of raw ecstasy that was branded into his memory. Years later, he spots his mysterious seductress—and this time, he has no intention of letting her go…
Little Red Riding Hood --- Little Red Writing --- Nicolas de Savignac, Comte de Lambelle, has been assigned by the King to uncover the secret identity of the author writing scandalous stories about powerful courtiers. He never expected his investigation would lead to his grandmother's house, or to a ravishing woman who would stir his deepest hunger…
Puss in Boots --- Bewitching in Boots --- Elisabeth de Roussel, daughter of the King, is accustomed to getting what she wants—and she wants Tristan de Tiersonnier, Comte de Saint-Marcel, an ex-commander of the King's private Guard. A recent injury has forced Tristan to leave his distinguished position, but Elisabeth is determined to make him see he's every bit the man he once was—and more than man enough for her…
My Musings:
AWAKENED BY A KISS by Lila DiPasqua is a collection of three "cleverly retold" fairy tales containing elements of the classic stories, but with new, creative and steamy interpretations. Each story is approximately one hundred pages long which made them quick, yet seductively satisfying reads.
The first book "Sleeping Beau" was adapted from "Sleeping Beauty" and is a great beginning to this anthology. Adrien d'Aspe, the Marquis of Beaulain, is commonly known to the women of the French court as "le Beau" for obvious reasons. He's the bastard son of the King (who has an enormous brood of illegitimate, though acknowledged children) and was cursed at birth. He was given into the care of his three rakish bachelor godfathers to raise, and follows in their legendary footsteps until he is reunited with the one woman who awakened his passion and his heart to the possibility of love.
"Little Red Writing" was my absolute favorite of the three tales. Nicolas de Savignac, is one of the kings trusted musketeers and is known as "le loup" or "the wolf" to his peers because of his hunting skills, as well as for his relentless and cunning pursuit of threats to the crown. He finds himself faced with the dilemma of being true to his strict personal code and how he defines himself by his occupation, or to protect the woman he loves from uncertain danger by revealing her as the scandalous author who attempts to provide justice through her writing to women who have been wronged by the men in their lives.
"Bewitching in Boots" I think was the weakest of the three fiery tales and centers around Elizabeth (the favorite, though illegitimate daughter of the king) and Tristan (the former Captain of the Musketeers). She has loved him from afar and is determined to seduce him while at the same time proving to both him and his father that he is worthy of her love. This particular story didn't seem to hold the same magic that the other two did, and I found Elizabeth's machinations to be selfish, and Tristan's acceptance of her potentially deadly scheming to be too easy despite her altruistic yet self-serving motivations.
Despite my feelings about "Bewitching in Boots" many things about this collection of stories appealed to me. I loved that the stories weren't exactly what I expected. While the stories contained elements of the originals that were recognizable, they were not just rewritten with more explicit love elements. That for me would have been wearisome. Instead each variation on the original contained interesting and captivating twists that were imaginative, fresh…and yes steamier.
I loved that this collection of historical romance short stories was set in France, and that French terms were used within the tales when appropriate. I have to admit I think it made it sexier…..especially since there was a handy glossary at the back of the book that explained the meanings and terms that were used. I also appreciated that an excerpt from the original fairy tale by Charles Perrault preceded each story. While I can't say that I learned a moral lesson from Lila's stories, one thing I did learn was that her next collection of "Fiery Tales",
The Princess In His Bed
due out November 2010 can't come soon enough.
Ratings:
Overall: 4.0 stars. I would give the individual stories the following star ratings:
Sleeping Beau= 4.0 stars
Little Red Writing= 4.5 stars
Puss in Boots=3.0 stars
Sensuality: 3.5 ( a tad bit more explicit than a traditional historical romance, but nothing shocking)
For a complete understanding and definition of the ratings, click here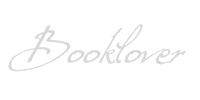 *I am an Amazon affiliate and receive a small (and I mean very small) referral fee for purchases made using a link on this blog. I don't use Amazon to earn money, I use it because the widgets are cool, easy to use, and serve my purposes to showcase books & such with minimal effort, but most importantly they have great prices and offer both new and used items. As a book addict I love that I can find just about anything I want in one place. If you are going to purchase a featured book anyway, and you know you won't pay more by using the links on this blog than you would by visiting Amazon on your own, I will be eternally grateful for supporting this blog by using the links, and don't forget that the referral fees from your purchases will sponsor the "Reader Rewards" giveaways :)