Wednesday, September 8
I have lots of winners again! I bet you love it when I say that, I know I would (if I was eligible). We have some repeat winners from the last couple of weeks, though you may not believe me, all of them were chosen randomly. Random.org is in major love with some of you :)


To celebrate the release of Teresa Medeiros's new novel
The Devil Wears Plaid
her publisher Pocket books is giving away one copy to...
Ellen, those bonus entries paid off for you in a big way, Congrats!
To celebrate the release of Paula Quinn's latest novel in her
Children of the Mist series
,
Seduced by a Highlander
, her publisher Forever Romance is giving away five copies of the book to...
To celebrate the release of her second book in the
Lords of Vice series
,
Till Dawn with the Devil
, author Alexandra Hawkins is giving her new book away to...
I was so excited for you both when I saw that you were both picked by the Random number generator since it was your extra entries for referring a friend that won it for you. Yeah!
To celebrate the newest and last (*sniff sniff*) book in her
Wild Riders series
,
Riding the Night
, author Jaci Burton is giving away the following books to....
alba wins Riding Wild
( a double winner this week woo hoo!)
scottsgal wins Riding Temptation
Jane wins Riding on Instinct
Last, but certainly not least, I have the winner of the $20 Amazon gift card for the Feel the Heat giveaway. But before I announce the winners, yes I said winners, I want to thank all of you for supporting this blog, not only with your purchases, but with every comment that you make that contributes to the Musings community. Thank you from the bottom of my heart for sharing your thoughts and your love for romance with me! Love You All!!!
There were hundreds of entries, and after adding up all of your comments the one winner of the $20 Amazon GC is...
And I decided to add a bonus winner. This commenter was the only one who took up the challenge to earn extra entries by using some of the titles in the Feel the Heat celebration in a creative paragraph. in lieu of the blog banner. I loved it so much that I thought that she earned at least a little something for making me smile :)
The bonus winner of a $5 Amazon GC for creativity is (even though I couldn't confirm her as a GFC follower)....
This is what she wrote:
I'll be the first to do the sentence thing since I don't blog - here goes:
My hubby and I decided to get Nauti and Wild(1) one night, so we Corralled (2) the kids into bed at The Darkest Hour (3). When we got Naked(4) we were full of Wicked Intentions (5) and I spent Till Dawn with the Devil (6) I married. A few hours later I was Awakened by a Kiss (7) and we got A Little Bit Wild (8) again. After a Hot Finish (9),with an Assassins Heart (10), I sent him to get the kids off to school.
I love it. It still makes me smile :)
Congratulations to all of the winners! As always, you can click on any of the links or the book covers found on this blog to purchase the books you are dying to read...even if you didn't win them. If you didn't win this one, don't lose heart because I'll have some new ones for you soon!
If however, you've been lucky enough to have already won these book(s) in another giveaway please let me know so that alternate winner(s) can be selected. In addition, the winners will have until Saturday 9/11 to contact me with your mailing address, otherwise alternate winner(s) will be selected. You can send your mailing address to me by using the Contact link in the menu bar at the top of the blog then filling out the form.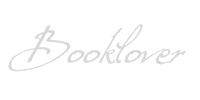 *I am an Amazon affiliate and receive a small (and I mean very small) referral fee for purchases made using a link on this blog. I don't use Amazon to earn money, I use it because the widgets are cool, easy to use, and serve my purposes to showcase books & such with minimal effort, but most importantly they have great prices and offer both new and used items. As a book addict I love that I can find just about anything I want in one place. If you are going to purchase a featured book anyway, and you know you won't pay more by using the links on this blog than you would by visiting Amazon on your own, I will be eternally grateful for supporting this blog by using the links, and don't forget that the referral fees from your purchases will sponsor the "Reader Rewards" giveaways :)