Tuesday, September 14
Heya all! I have some winners to announce. This is a little later than I had expected to announce them, but it took me a while to sort through and enter all of the entries into the Randomizer for the Blogfest giveaway. I'm just thanking my lucky stars that I didn't offer extra entries otherwise you might have had to wait until next week to find out who won :) Anyways the winners are....


To celebrate the release of the fifth and final book in Larissa Ione's
Demonica series
, her publisher, Grand Central, is giving away five copies of
Sin Undone
to...
Sheree
throuthehaze
Robin K
Leni
Barbara E.
To celebrate the release of the first book in her new
KGI series
,
The Darkest Hour
, author Maya Banks is giving away a backlist title of the winner's choice to...
*chey, when sending me your mailing address please include which book you'd like to have and whether you'd like it in print or digital format.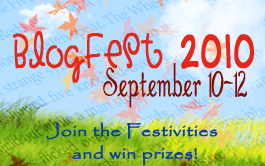 In celebration of Blogfest 2010 your's truly is giving away a lot of books! The winners are (using GFC follower name that you used to make a comment)....
lisajo85
wins Prize #1: Sweet Historical Romance & Historical Fiction
Tanya
wins Prize #2: Highlanders in Historical Romance + 1
budletsmom
wins Prize #3: Historical Romance (Hotter sensuality level)
Kristina
wins Prize #4: Romantic Suspense/Contemporary Romance
heather@actingbalanced.com
wins Prize #5: Hidden Gems of Romance Favorites
Rebecca
wins Prize #6: Hot & Steamy Romances (bordering on Erotic Romance)
Congratulations to all of the winners! As always, you can click on any of the links or the book covers found on this blog to purchase the books you are dying to read...even if you didn't win them. If you didn't win this one, don't lose heart because I'll have some new ones for you soon!
If however, you've been lucky enough to have already won these book(s) in another giveaway please let me know so that alternate winner(s) can be selected. In addition, the winners will have until Thursday 9/16 to contact me with your mailing address, otherwise alternate winner(s) will be selected.
For new followers to Seductive Musings please take note I do NOT email you that you have won. The blog post serves as the announcement and it is your responsibility to contact me with your mailing address. You can send your mailing address to me by using the Contact link in the menu bar at the top of the blog then filling out the form.
p.s. and to .Amber. if I could award all of the Blogfest prizes to one person for unadulterated enthusiasm it'd be you! Thanks for your lovely comment, it wasn't too long :) I'm glad to meet another romance enthusiast like myself....welcome to the Seductive Musings club.
I hope followers both old and new will continue to enjoy Seductive Musings. Thank you!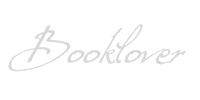 *I am an Amazon affiliate and receive a small (and I mean very small) referral fee for purchases made using a link on this blog. I don't use Amazon to earn money, I use it because the widgets are cool, easy to use, and serve my purposes to showcase books & such with minimal effort, but most importantly they have great prices and offer both new and used items. As a book addict I love that I can find just about anything I want in one place. If you are going to purchase a featured book anyway, and you know you won't pay more by using the links on this blog than you would by visiting Amazon on your own, I will be eternally grateful for supporting this blog by using the links, and don't forget that the referral fees from your purchases will sponsor the "Reader Rewards" giveaways :)