Tuesday, October 26
My guest today is an another author that I discovered because of a fellow blogger,
Book Junkie
. She posted a review of an erotic romance titled
Master of the Mountain
by Cherise Sinclair, and I was so intrigued by the book that after reading the review I had to read it...despite my wariness with BDSM. I really enjoyed it, and then earlier this year I read her
Club Shadowlands series
and LOVED them! I devoured them all back to back in a week. It was an addiction :)
In my opinion no one writes erotic romance with a touch of BDSM like Cherise Sinclair does. Even if you are a person who normally doesn't like BDSM in your romance, or doesn't like anything extreme or degrading, then I think you might like her stories, they're just that good. For me they never cross the line into something I find objectionable, but I think they still accurately portray what the lifestyle is all about. They are sizzling hot with lots of emotion. Love love love them! She can't write fast enough for me. Write Cherise write!
Today I have the pleasure of sharing a journal entry from Cherise's fictional character, Chelsea, who is a new reporter for The Kinky Planet. Chelsea interviewed the two "Masters", Logan and Jack, and came away from her time on the Mountain a changed woman...with a tender...backside and a desire for more :) Read and enjoy!

On the mountain, the watcher seeks out evil women. And then they die.
Two years ago, when Jake Hunt uncollared his slave, she committed suicide. Guilt-ridden, he will commit to a woman for one night only, devoting his energy to a mountain lodge that caters to a BDSM crowd.
Kallie Masterson is tough. Unwanted as a child, she worked hard to become a wilderness guide. She's proud of who she is, and hurt that Jake frowns on her for acting like a man.
After rescuing the macho guide from a bar fight, Jake is stunned that the ugly men's clothing hides a warm, responsive woman. A submissive woman. When guide business brings her to the lodge on BDSM night, and she is obviously aroused by the play, Jake takes the little sub right into his world of pain and pleasure. He warns her: one night only. But she responds so beautifully -- so joyously -- under his command, that one night soon becomes two, then three...
Then a missing hiker reminds Jake of his past lover, and he realizes he's become too involved. He pulls back.
Meanwhile, the watcher on the mountain has rendered his verdict: Kallie Masterson is evil. The sentence: Death.
Publisher's Note: This book contains explicit sexual content, graphic language, and situations that some readers may find objectionable: Anal play/intercourse, BDSM theme and elements, exhibitionism, violence, voyeurism.
Congratulations Cherise! And thank you so much for being my guest and sharing you newest novel with us. If you'd like to learn more about author Cherise Sinclair and the Dominant males in her sizzling tales you can find her at her website
www.cherisesinclair.com
, on
Twitter
,
Facebook
,
Goodreads
, and her collaborative blog
Some Write it Hot
.
Today is the official release day of
Master of the Abyss
. Woohoo! I can't wait to read it!!! You can purchase
Master of the Abyss
starting today, exclusively at
Loose ID
(until late December/early January in which case you should be able to buy it at Amazon, AllRomance, Fictionwise...)
. Her previously published novels are available at Loose Id, Amazon, AllRomance, Fictionwise...in digital formats and most are available in print as well.

Tell me, have you read any Cherise Sinclair novels? If you have I'd love to know which one is your favorite and why. If you haven't, why not? Is it because she is a new to you author, or is it the BDSM element that holds you back?

p.s...If I like it (and once it is available at AllRomance so I can gift it) you may find a Musings reader giveaway of Master of the Abyss to celebrate the New Year....but only the readers who comment on this post will be eligible if I decide to do it.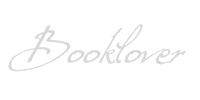 *I am an Amazon affiliate and receive a small (and I mean very small) referral fee for purchases made using a link on this blog. I don't use Amazon to earn money, I use it because the widgets are cool, easy to use, and serve my purposes to showcase books & such with minimal effort, but most importantly they have great prices and offer both new and used items. As a book addict I love that I can find just about anything I want in one place. If you are going to purchase a featured book anyway, and you know you won't pay more by using the links on this blog than you would by visiting Amazon on your own, I will be eternally grateful for supporting this blog by using the links, and don't forget that the referral fees from your purchases will sponsor the "Reader Rewards" giveaways :)