Friday, October 29
Remember back to Monday when I mentioned that I have a thing for dimples? Well, I do...in a big way :) What does that have to do with today's post you may ask? The actor that was the inspiration for our hero today has one of the best sets of dimples....ever! I'm not saying that our hero has dimples too, but I like to imagine that he does...even though he's a very serious sort....but I can guarantee, that in my imagination he definitely has dimples like this week's Muse does ;)
However, that's not the only thing our hero has going for him. But I'll let my guest today, author Angela Johnson tell you more about her new medieval romance, Vow of Deception....her hero and heroine and how love conquers all. Read and enjoy!
Welcome to Seductive Musings Angela! For you, what makes a romance novel a great love story and what makes writing historical romances so compellingly seductive to your muse?
Thank you very much for having me. I'm excited about being a guest today at Seductive Musings. To me, a great love story is one in which the hero and heroine must overcome any obstacle to achieve the love they deserve. They must delve within themselves and take an honest look at what are their fears, their secret desires, their hidden pains. Then they make the ultimate leap of faith by choosing love over fear. Without faith, or belief in yourself, and the person you love, there can be no true, everlasting love.
What makes historical romance so compellingly seductive? Knights in shining armor. Swashbuckling rogue pirates. Rakish Regency aristocrats in tight buckskin breeches. Need I say more? But also, history is in my blood. It was my best subject in high school, and in college, my passion for History earned me a B.A. degree in it. I am amazed that so many of my friends think history is boring.
I, on the other hand, am fascinated when I imagine what it was like to live in an age gone by. History is not just dry, boring facts, or the memorization of dates and battles. It's about people. People very much like you and me, who had the same hopes, fears, and desires as we do today. Writing historical romance combines both of my loves. I can dream, and imagine what it was like in a past time period, then after extensive research, create a scenario that throws the hero and heroine into each other's orbit, where, ultimately, they achieve their Happily Ever After.
Your newest historical romance, Vow of Deception, is the second book in your current series. Can you tell us a little bit about the books in this series, how many there might be, how they are all connected, and do you need to read them in order?
Vow of Deception is a stand-alone sequel to Vow of Seduction. There is no official series name, but unofficially I think of these books as the "Knights of the Crusade" series. I have three books planned in the series, all of the heroes having fought in the Ninth Crusade with Edward I. I have yet to find out if the 3rd book will be optioned. Though you do not need to read the books in order, I would recommend it. Vow of Seduction is Kat and Alex's story. Rose and Rand, the heroine and hero of Vow of Deception, were secondary characters in Vow of Seduction.
Your heroes in Vow of Seduction and Vow of Deception are medieval Crusader knights, what makes them such great heroes in your opinion?
First, a bit history on the Crusades. The heroes in my books fought in what later became known as the Ninth Crusade, led by Edward I. At that time, Crusaders had been fighting in the Holy Land intermittently for nearly two hundred years. Also, many of the cities and territories of the Holy Land that had been seized by the Crusaders had been lost once again to the Muslims or Infidel. There were several reasons why Crusaders fought at this time. Crusader knights fought in defense and service of their Church and Christ. In addition, it was a pious endeavor in which a knight could receive remission of his sins for fighting against the infidel.
In Vow of Seduction, Alex returns from captivity in Syria to reclaim the bride he abandoned, only to find her at the altar about to marry another man. Alex's initial motive to take up the cross was to support his liege, the then Lord Edward. But also, for the not so chivalrous reason, that he wanted to escape his unwanted marriage. Alex was as foolish as young, but his experiences while in captivity changed him for the better. He returns home, vowing to do everything in his power to win back his wife and her love.
In Vow of Deception, Rand takes up the cross as one of Edward's household knights. Rand, more than Alex, is devoutly loyal to his liege. It's a point of honor for Rand because he strives to prove that he's not disloyal, or disobedient, as his father claims. His actions as a Crusader knight are bound up in his notions of loyalty and a strong, personal code of honor. Ultimately, Rand's loyalty to both, his king and his wife, are challenged.
In summary, as former Crusader knights, Alex and Rand are both deeply loyal to their king and the Church. It is ingrained in their blood, but their subsequent fidelity to, and their determination to protect, the women they love, makes them heroic, rather than their actions as Crusader knights.
If you had an opportunity to provide only a two or three sentence "teaser" quote from Vow of Deception, to grab the attention of potential readers and give them a glimpse and feeling of what the story is about what would it be?
Rose's upcoming marriage to Sir Golan had exacerbated Rand's growing discontent with his life. . . .

With every passing day he desired her more, her unique essence seeping into his blood and bone and sinew—a potent concoction. His normal regimen of exhaustive pursuit of pleasure no longer could suppress his rising appetite to possess her, body and soul.
Tell us about your hero, Sir Rand Montague. What do you think will make readers, much like his heroine Rosalyn, fall in love with him despite her intentions of a vow of chastity? And can you tell us a little bit about their story in Vow of Deception?
As a boy, Rand was very close to his mother and sister. He always tried to protect them from his abusive father. So when his sister and mother died tragically a year apart, he blames himself for their deaths. As an adult he has strong protective instincts. But he believes love is a curse, for everyone he's every loved dies.
Conversely, Rose was a spoiled and well-loved child. She knew no hardship or deep loss. But she first marries an abusive man who hides his cruelty from everyone. Rose is fiercely protective of her young son. Once Rose's first husband is dead, the king betroths her to a cruel knight, and she obeys primarily to protect her son's inheritance, but fears the situation.
Rand understands the reason for Rose's fear of marriage, and rescues her when her betrothed attacks her. Rand fights a trial by battle and wins her hand in marriage. But because of Rose's fear of the marriage bed, they forge a marriage of convenience. Rand is perfectly content with the arrangement because he too, fears such intimacy, and believes it will lead to love, and then to death.
I think readers will love Rand because, despite his fear that he will be unable to properly protect Rose and her son, he defies the king to protect her. He is patient and understanding with Rose, even when she continually expects him to be abusive like her first husband. He is compassionate, loyal, and kind. And though he was abused as a child by his father, he has no malice or hate for the man. He knows hate is a destructive force, and vows never to let his father's hatred turn him into a bitter man.
What makes Rose the perfect woman for Rand? What are some of the qualities that attracts him to her and makes her irresistibly tempting...making him want to claim Rose as his own even though he believes he brings death to those he loves?
Rose is a healer in need of healing. And despite Rand's fears, he wishes to heal her pain and prove that all men are not abusive. He also admires Rose because she will do anything to protect her son, and he secretly desires to be a good father, unlike his own. Rand sees beneath Rose's fear and pain, to the vivacious and loving girl she once was before her first marriage. Their shared abusive past draws them closer, eventually leading them to entrust each other with their hidden fears and desires.
What's your favorite scene or moment from Vow of Deception, and why? Can you describe it (or provide a short excerpt) for us without giving too much away?
That is a very difficult decision. There are so many great scenes and pivotal moments for Rand and Rose. Many of my favorite scenes are in the last half of the novel. One of the earlier important turning points for Rose, though, is when she realizes Rand masks his pain with ribald humor or salacious remarks, and then she calls him on it. From this moment, Rose opens her heart to the possibility of a normal, loving marriage. Here is a sneak peek at the scene:
Rand stood where she left him, gripping the carved bedpost. A ripple of emotions swept across his face—an odd combination of desire and poignant regret.

A tender, indefinable feeling clutched her heart. "Why do you do that, Rand?" she asked, her voice a soft plea.

He jerked his gaze up. Rose stood not far away, her head cocked. Catching him unaware, her gaze intent, she saw his pupils contract and then close off all emotion from her probing stare.

"Do what?" Rand straightened and tugged a dark green surcoate on over his head.

"Every time it gets too emotional you say something to push me away. Why? What are you afraid of?"

She saw a pulse beat in his throat.

"I don't know what you are talking about, Rose."

"I think you do. And that it has something to do with your sister's death. That day in the garden, I heard the anguish in your voice. Your refusal to speak of Juliana and your hesitation to save the boy from drowning made me realize how deeply her death affected you."

She took two steps and stopped. A hairsbreadth from him, she felt a sensual tension shimmer betwixt them. Rand grasped the bedpost once more, his white knuckles straining and jaw clenching.

She cupped his cheek, his whiskers tickling her palm. "By the river today you asked me to confide in you, and I responded thoughtlessly, hurting you, I believe, and then you lashed out. Deny it, but I know better now." She stood on tiptoes, clutched his shoulders, and kissed him, gently, tenderly.

Rand's velvety soft lips clung to hers, his sweet breath mingling with hers for an instant before he clutched her waist and drew her against him. Cushioned against the heat and strength of his hard muscled chest, her nipples throbbed and pulsed with desire.

Her soft moan merged with his deep groan. Someone rapped on the chamber door. Rose jerked away, startled.
What are five fun facts about you or this book, that readers would love to know?
The inspiration for Rose's son was my husband's three year old nephew.

Originally, Rand had a fear of drowning. I changed it to a fear of--. I don't want to spoil it for the readers. In the end, he must overcome this fear to save Rose and her son.
The inspiration for a setting in one of the last scenes of the book was a medieval hospital dedicated to St. Giles in Norwich, England. A computer generated video of what the hospital might have looked like in the Middle Ages can be found at The Great Hospital Online
The inspiration for Rose was Kate Hudson. Inspiration for Rand was Josh Holloway in his early modeling days.
I combine my History degree training with exhaustive research to make sure every detail of my books is historically accurate and honest to the time period they are set in. Library records can verify the tons of books used for my research, and that does not include the Internet and other valuable resources I reference for each book. Though historical romance is fictional and often lighthearted, I take pride in making sure historical details are as accurate as I can make them.
Can you tell us about some of your upcoming releases, or new projects that we can look forward to?
The third book in this series, about a repentant knight who must marry his dead brother's beautiful betrothed, is currently out on proposal. After that, I have a Regency trilogy planned about three female friends who each must marry when caught in scandalous situations.
If you could ask readers a question what would it be?
The hero in my first book is an Alpha male. Rand is a Beta male. Which do you prefer, an Alpha or Beta hero? And why?
Finally, just for fun…if you could write the "fortune" in a fortune cookie what would it be?
The "fortune" I would write for a fortune cookie would be the words I have posted on my computer screen: Luck prefers the prepared person.
Your first allegiance is to your heart…
As a knight, Sir Rand Montague's allegiance is to King Edward I. But when the king orders Rand to escort Rosalyn Harcourt to court in order to wed her off to Sir Golan—a crass knight Rand abhors—he's torn between duty and desire. For Rand has never forgotten the woman he spent one incredible night of passion with…
After suffering abuse at the hands of her deceased husband, Rose wishes to never wed again. But when Rand rescues her after Sir Golan attempts to compromise her, she agrees to marry Rand in name only. However, sharing such close quarters with Rand brings back memories of their torrid rendezvous—and tempts Rose to give in to an all-consuming desire…
Congratulations Angela! And thank you for being my guest :) Vow of Deception officially releases on Tuesday November 2nd (just 4 days away) and is a bargain at only $5.99 (which means you should be able to get it for less at Walmart & Target has it for $5.09...) I didn't know they still priced a paperback for less than $7.99 anymore, but I have to tell you that I LIKE IT! If you'd like to learn more about Angela Johnson and the books she writes you can find her at her beautiful website
www.angelajohnsonauthor.com
, and on
Facebook
.
To celebrate the release of her new medieval romance, the second book in her
Vows series
, author Angela Johnson has offered to giveaway a signed copy of
Vow of Seduction
, and a signed copy of
Vow of Deception
to Musings followers (one book each). Here's how you can enter to win...
Ways to earn entries:
Mandatory: Answer the question Angela asked readers in the interview AND leave a meaningful comment and/or ask her a question. (good for 1 entry)
Mandatory: You MUST be a Google Friend Connect (GFC) follower in order to be eligible to win (unfortunately an email subscriber, or subscription in Google reader, and a follower are not the same thing so make sure you are signed up as a follower if you'd like to win this book)
If you have a blog, or even if you don't, you can earn extra entries by telling your friends. If they successfully enter to win and mention that you sent them you can each earn extra entries. You can blog about it with a link to this post, post it on Facebook, Twitter, email...or even word of mouth (good for 5 entries for the referrer and the commenter for each friend) . Please note that to earn the points they must mention your GFC name so that I can match you.
Purchase any item from the Seductive Musings Amazon store by using this link, or the Amazon widget contained within this post and email a copy of your purchase receipt to me no later than the deadline to enter (email available in sidebar). Sorry purchases made prior to this date do not apply, and link contained in this post must be used. No faxes or snail mail copies are allowed. No purchases are necessary to win. (good for 25 entries, or 50 entries if a purchase is made from the featured author's available titles)
How to enter:
You can choose to enter as many different ways that you want, but please place all of your entries in ONE comment
Rules and disclaimers:
This contest is open to US & Canadian addresses only
You must be at least 18 years or older, or of legal age in your country
The contest will end on November 1st at 11:59 pm EST and winner will be posted after they have been selected
Winner(s) will be selected using Random.org
The winner(s) will have THREE days from the date they are posted to provide a mailing address. If you do not contact me within three days a replacement winner will be selected. NO EXCEPTIONS
The book(s) will be mailed directly from the publisher or author and no substitutions are allowed
Winners will be subject to one copy per household, which means that if you win the same title in two or more contests, that you will only receive one copy of the title in the mail
Seductive Musings is not responsible for prizes that are not honored, distributed in a timely manner, lost, stolen, or damaged during transit
All giveaways are subject to change/cancellation without prior written notice
Good Luck!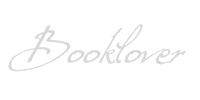 *I am an Amazon affiliate and receive a small (and I mean very small) referral fee for purchases made using a link on this blog. I don't use Amazon to earn money, I use it because the widgets are cool, easy to use, and serve my purposes to showcase books & such with minimal effort, but most importantly they have great prices and offer both new and used items. As a book addict I love that I can find just about anything I want in one place. If you are going to purchase a featured book anyway, and you know you won't pay more by using the links on this blog than you would by visiting Amazon on your own, I will be eternally grateful for supporting this blog by using the links, and don't forget that the referral fees from your purchases will sponsor the "Reader Rewards" giveaways :)