Thursday, October 21
There are some that question the value of blogging anymore...what with the popularity of Facebook and Twitter. Those social media avenues definitely have their place, but for me....a reader who loves books, especially romance, a book blog that introduces me to new authors or must read novels (in more than just a few pithy words or comments) that I otherwise might have overlooked or never heard of, is an absolute treasure.
My guest today, author Evangeline Collins, was an author that I discovered because of a fellow blogger who read her debut novel, Her Ladyship's Companion, and then talked about it on her blog. I came to trust this blogger because we had similar tastes in books, so after reading about it I thought it might be a book I would enjoy reading. If it wouldn't have been for Barbara from Happily Forever After (who sadly is no longer blogging) I don't think I would have found Evangeline and her books...which would have been a romance reader's tragedy because her latest historical romance, Seven Nights to Forever, is such a beautifully written, sensual, and lovely romance that I would have felt like I missed out on something special if I wouldn't have known about it.
Evangeline Collins is my guest today to share
Seven Nights to Forever
with us. Read and enjoy!
Welcome to Seductive Musings Evangeline! For you, what makes a romance novel a great love story and what makes writing historical romances so compellingly seductive to your muse?
I love happily ever afters, love seeing two people overcome great odds in search of love, hence my addiction to romance novels. As for my muse…I could provide a list to try to explain why she loves Regency romances – the beautiful clothes, the elegance of the time period, the restrictions of society and how it can work against true love – but it boils down to the simple fact she refuses to do anything but Regencies. Those are the only stories she sparks. Even if I try to do a contemporary, it morphs into men in stark white cravats before the characters can fully form in my head.
If you had an opportunity to provide only a two or three sentence "teaser" quote from Seven Nights to Forever, to grab the attention of potential readers and give them a glimpse and feeling of what the story is about what would it be?
"Why must I think you odd?"

"Because I spent an evening with a beautiful woman and didn't once attempt to steal so much as a kiss."

She took a half-step toward him. "That can be remedied," she whispered.
Tell us about your hero, James Archer. He's seems like a very special man, one that feels things very deeply. What do you think will make readers, much like his heroine Rose, fall in love with him? And can you tell us a little bit about their story in Seven Nights to Forever?
The traits that make James great hero material – noble, kind, good and self-sacrificing – are the very things that drove him to the situation he's in at the beginning of the book; trapped in an extremely unhappy marriage. After years of working himself to the bone to avoid going home, one night he caves under the loneliness and goes to Madame Rubicon's. One night, he promises himself, is all he needs. But after he meets Rose, he discovers one night isn't near enough. In her, he finds a kindred lonely soul. Someone who understands what it's like to sacrifice all for a loved one. Even though Rose is a prostitute and James commits adultery, both believe strongly in marriage and fidelity. Their similar traits serve to both pull them to each other and act as a force trying to keep them from their happily ever after.
What's your favorite scene or moment from Seven Nights to Forever, and why? Can you describe it, or provide a short excerpt for us, without giving too much away?
Of course, the last scene of the book is a favorite. Who doesn't love the happily ever after scene? But I can't go into details or it would be a total give away. Instead, I'll share a moment from my second favorite scene which occurs mid-way through the book. It brings Nora Jones's song 'Come Away With Me' to mind, and always makes me smile.
The mattress shifted as he sat on the edge of the bed. "Come away with me," he said softly.

He twined his fingers through hers, and suddenly there wasn't a decision to make.
What are five fun facts about you or this book, that readers would love to know?
Um…five facts about me. Not sure I'd classify them as 'fun', likely more 'interesting' in a 'oh, well, that's…interesting' sort of way ;)
Top Chef on Bravo is one of my favorite TV shows, even though my idea of cooking involves 'beep, beep, beep *start button*'.
Hot Fudge Sundae poptarts = yumminess
I tried for a year to learn how to play the violin, practiced 6 nights a week, and discovered that someone with no sense of rhythm or tone isn't much suited to music.
I'm an expert plumber.
I'm a math geek. Solving for X makes me downright giddy.
If you could ask readers to finish a sentence what would it be?
She closed the shade on the carriage window, turned to the handsome man sitting beside her and said…
Can you tell us about some of your upcoming releases, or new projects that we can look forward to?
In February, 2011, my debut novel,
Her Ladyship's Companion
, which was originally released in Berkley's Trade line, will be available in mass market format.
Finally, just for fun…if you could write the "fortune" in a fortune cookie what would it be?
Live long and prosper. Yep, I'm a closet Trekkie, though Jean-Luc, not Spock, is my favorite.
She offered him one week of pleasure. No more and no less...
Some sacrifices are more difficult than others. Left destitute after her father's death, Rose Marlowe has debts to settle and a younger brother to support. But she also possesses an unmatched beauty-one that could command quite a price...
Now, every month, Rose secretly travels from her country home to spend one week at a decadent London brothel, where she's become a sought-after prize. Elegant and accomplished in the art of pleasure, she spends her nights fulfilling the fantasies of the gentlemen of the ton while denying the wish buried deep in her heart.
Then one night a wealthy merchant gentleman walks through her door. Handsome, kind and compassionate, with a lonely soul that matches her own, James Archer is not her usual client. Falling in love with a client, never mind a married one, is unthinkable. Yet Rose can't help but lose herself in his arms as one night becomes seven-and seven nights lead to a chance at forever...
Congratulations Evangeline! And many thanks for being my guest today.
Seven Nights to Forever
officially releases on November 2nd. It was such a lovely love story that I absolutely loved! Yes, that's a lotta "loves" in that sentence, but Rose and James deserve it :) If you'd like to learn more about Evangeline Collins and the books she writes under that name you can find her at her website
www.evangelinecollins.com
,. You can also find enjoy her M/M romance written under the name Ava March at
www.avamarch.com
and her
blog
(with some yummy mancandy).
To celebrate the release of her newest historical romance, author Evangeline Collins, has offered to giveaway TWO copies of
Seven Nights to Forever
with pretty bookmarks to a couple of lucky Musings followers. Here's how you can win (trust me if you love romance you'll want this one!)
Ways to earn entries:
Mandatory: Finish the sentence Evangeline posed to readers in the interview AND leave a meaningful comment and/or ask her a question. (good for 1 entry)
Mandatory: You MUST be a Google Friend Connect (GFC) follower in order to be eligible to win (unfortunately an email subscriber, or subscription in Google reader, and a follower are not the same thing so make sure you are signed up as a follower if you'd like to win this book)
If you have a blog, or even if you don't, you can earn extra entries by telling your friends. If they successfully enter to win and mention that you sent them you can each earn extra entries. You can blog about it with a link to this post, post it on Facebook, Twitter, email...or even word of mouth (good for 5 entries for the referrer and the commenter for each friend) . Please note that to earn the points they must mention your GFC name so that I can match you.
Purchase any item from the Seductive Musings Amazon store by using this link, or the Amazon widget contained within this post and email a copy of your purchase receipt to me no later than the deadline to enter (email available in sidebar). Sorry purchases made prior to this date do not apply, and link contained in this post must be used. No faxes or snail mail copies are allowed. No purchases are necessary to win. (good for 25 entries, or 50 entries if a purchase is made from the featured author's available titles)
How to enter:
You can choose to enter as many different ways that you want, but please place all of your entries in ONE comment
Rules and disclaimers:
This contest is open to US & International addresses
You must be at least 18 years or older, or of legal age in your country
The contest will end on October 24th at 11:59 pm EST and winner will be posted after they have been selected
Winner(s) will be selected using Random.org
The winner(s) will have THREE days from the date they are posted to provide a mailing address. If you do not contact me within three days a replacement winner will be selected. NO EXCEPTIONS
The book(s) will be mailed directly from the publisher or author and no substitutions are allowed
Winners will be subject to one copy per household, which means that if you win the same title in two or more contests, that you will only receive one copy of the title in the mail
Seductive Musings is not responsible for prizes that are not honored, distributed in a timely manner, lost, stolen, or damaged during transit
All giveaways are subject to change/cancellation without prior written notice
Good Luck!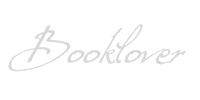 *I am an Amazon affiliate and receive a small (and I mean very small) referral fee for purchases made using a link on this blog. I don't use Amazon to earn money, I use it because the widgets are cool, easy to use, and serve my purposes to showcase books & such with minimal effort, but most importantly they have great prices and offer both new and used items. As a book addict I love that I can find just about anything I want in one place. If you are going to purchase a featured book anyway, and you know you won't pay more by using the links on this blog than you would by visiting Amazon on your own, I will be eternally grateful for supporting this blog by using the links, and don't forget that the referral fees from your purchases will sponsor the "Reader Rewards" giveaways :)