Thursday, October 28
I haven't read that many paranormal romances this year, but when I read the excerpt for Ecstasy in Darkness by Gena Showalter I knew that I would make an exception for her newest Alien Huntress novel. When I read the excerpt I laughed out loud, and smiled during the rest of it. I love when a book makes me "feel" whether is tears or laughter....doesn't matter, because frankly sometimes I want a book that is light and fun...not "fluffy light", as in no substance, but not a tear jerker either. Although sometimes I'm in the mood for that too :)
I'm a total mood reader, and today's heroine, Ava, is ruled by her passions too...including her hero McKell :) New York Times bestselling author Gena Showalter is here today to share
Ecstasy in Darkness
with us. Woo hoo! Read and enjoy!
Welcome to Seductive Musings Gena! Your newest novel in the Alien Huntress series is Ecstasy in Darkness. Can you tell us about all of the stories in this series? How are they related, and for someone who has not had the pleasure of reading them, can you give us a brief summary about each of these stories?
Awaken Me Darkly
introduces a near future, alternate Earth where aliens – beings with strange abilities – walk among us and the AIR (Alien Investigation and Removal) agents who police them. And as always with my books, there's a love story. This one is between a female AIR agent and the leader of one of those alien races – a powerful man who is her main suspect in a grizzly murder. (As all the good ones are LOL)
Enslave Me Sweetly
delves into the black opps organization that works alongside AIR – whey they want – and against AIR when they don't. Two sexy, darkly amusing assassins go undercover on the same case, and their chemistry is explosive. Sometimes literally.
Savor Me Slowly
blends AIR with the black ops world. A seemingly by-the-book agent is kidnapped, tortured, and ultimately saved by a woman whose order to keep him alive or kill him depends on what she can learn from him. And though she falls in love with him, she is controlled by a chip in her brain, and will ultimately hurt him if commanded.
Seduce the Darkness
introduces the vampires who have been living underground for centuries. The heroine thinks she is the only living vampire left, and the hero is a seductive alien king who knows better. Each has something the other wants, and they constantly one up each other to get it.
If you had an opportunity to provide only a two or three sentence "teaser" quote from Ecstasy in Darkness, to grab the attention of potential readers and give them a glimpse and feeling of what the story is about what would it be?
One agent is describing a fight he witnessed to another agent. Ava, of course, was the one doing the fighting. The below quote pretty much describes her entire personality. Meaning, she does what it takes to win, always, but maybe kinda sorta plays with the details afterward.
"Ava said her hand accidentally slipped and made contact with the guy's nose. I said, Repeatedly? And she said, 'Uh, yeah. I'm really clumsy.'"
Tell us about your hero, McKell. What do you think will make readers, much like his heroine Ava, fall in love with him despite his being, in her words, a "murderous bloodsucker"? Can you tell us a little bit about their story in Ecstasy in Darkness?
I love McKell because he is possessive, violent when he needs to be, protective when he wants to be, and willing to do absolutely anything to get what he wants. Plus, when he decides to turn on the charm . . .shiver. He's pure heat.
AIR wants McKell brought in because he injured several of their agents. Something that is punishable by death. Yet no one has succeeded in getting close to him. Ava and her best friend Noelle are sent in, even though they are only trainees, and the results are . . .
fun
.
Ava, your heroine in Ecstasy in Darkness, seems like a woman struggling to survive and takes control of her life by becoming a Huntress... but McKell definitely tempts her in the most seductive of ways :) Tell us more about her. What makes her the perfect woman for McKell? What attracts him to her and makes her irresistibly tempting?
Her scent is what first catches his attention. Butterscotch, like her favorite candy. Maybe because she is
always
eating butterscotch. But then, once his attention is caught, he begins to notice her wit, her playfulness, her determination that matches his, her strength, her vulnerability, her dark side, her all around complexity. And suddenly the vampire who can't share is dealing with a woman who refuses to commit, and he has to prove how good they can be together.
What's your favorite scene or moment from Ecstasy in Darkness, and why? Can you describe it (or provide a short excerpt) for us without giving too much away?
I really love when Ava and McKell interact. They aren't afraid of each other, and they absolutely understand each other – and admire each other even more because of that. Whether they are agreeing, disagreeing, fighting or making up, they find enjoyment with each other. Here's an example of that enjoyment:
"You may have a sip," Ava told him regally. "But only a sip. Okay, maybe a few gulps. But that's it. Any more than that, and you'll have to say good-bye to your balls."
He looked at her wrist, where her pulse thumped wildly, and then her eyes. "Why are you offering?" he asked, clearly suspicious.
Time to lie her ass off. Except, the words emerged on a surprising sigh of truth. "We're headed into a nest of AIR agents, like I told you, and I need you at your best. You seemed to handle my blood earlier, so I figured you could keep a little more down. Plus, you were being nice and that deserves a reward."
Positive reinforcement. If she pretended to reward him for being nice, he would continue to be nice. And as an added benefit, the bite would hurt and she would stop craving it. Stop wanting to tear other women away from him.
His fingers wrapped around her wrist, gentle and warm, still sizzling. Finally, he was touching her again. She licked her lips; she just couldn't help herself. But he didn't swoop down and bite. Not yet. He stood there for several heartbeats of time, the wait
making her ache. Eager.
"Why are we going into a nest of AIR vipers?" he asked.
"Scared? I understand." Negative reinforcement would work, too, she supposed, then frowned. What? Did she now want him to go with her? You'll protect him. Take a pyre-ray for him just as he claimed he'd do for you. Better that than splitting up again. No telling when he'd return.
His nostrils flared as he inhaled sharply. "I'm scared of nothing. I'm merely curious."
She tried not to smile. So easily manipulated, her vampire. She'd just assured he would go with her, no matter what. Now, he had to prove himself.
His gaze cut at her, the violet hard as an amethyst. "You suddenly smell of smugness. Which means you were baiting me, you tricky hussy." His thumb traced
a figure eight over her wrist, even while he pulled her closer, the jewel-rigidity in his eyes softening. His warm, minty breath trekked over her face. "But I don't mind. I like it."
What are five fun facts about you or this book that readers would love to know?
I wanted to write about the skinny green, dark eyed aliens people talk about seeing, so I found a way to make that work in the storyline. But no, neither of the leads is green.
I based McKell's possessive attitude on toddlers. You know, the toddlers who will slap other kids around for messing with their toys.
I completely rewrote the ending of this book. Three times.
Ava's relationship with her best friend is loosely based on a relationship I have with someone. And nope, I won't say who.
I originally wanted to pair McKell with Noelle, but he had other plans.
If you could ask readers to finish a sentence what would it be?
The best kind of hero in a book is . . .
What are some of your upcoming releases, or new projects that we can look forward to?
On the Hunt, an anthology about shadow creatures, intoxicating magic and hunters who know a little something about a good slay, releases February 2011.
The Darkest Secret, the next Lords of the Underworld novel, releases April 1, 2011.
The Darkest Surrender, another Lords of the Underworld novel, releases July 2011.
Twisted, the next Intertwined novel, releases September 2011.
Finally, just for fun…if you could write the "fortune" in a fortune cookie what would it be?
Like Ava, I love positive reinforcement, so I'd probably write something like:
Be nice to others and they will be nice to you.
But of course, Ava's would be more along the lines of –
Be nice and I won't pound your face into the ground.
Growing up poor on New Chicago's meanest streets, Ava Sans had two options: be the predator or be the prey. No contest. Now, working for Alien Investigation and Removal, she's been ordered to capture the biggest, baddest warrior of all—a vampire too beautiful to be real, with the abilityto manipulate time. Once the leader of the entire vampire army, McKell has been deemed savage and unstable, spurned even by his own kind.
To McKell, humans should be nothing more than sustenance. Yet the petite, golden-skinned Ava is a fascinating contradiction—vicious yet witty, strong yet vulnerable, lethal but fiercely loyal. Against his better judgment, McKell craves that loyalty, and much more. When the chase leads to seduction, McKell and Ava will race to discover the truth about his past. But the answers will come at a price, even for a woman who thought she had nothing left to lose. . . .
To celebrate the release of
Ecstasy in Darkness
, the fifth book in the
Alien Huntress series
, Gena's publisher Pocket Books has offered to giveaway TWO copies to Musings followers. Here's how you can enter to win...
Ways to earn entries:
Mandatory: Finish the sentence Gena posed to readers in the interview AND leave a meaningful comment and/or ask her a question. (good for 1 entry)
Mandatory: You MUST be a Google Friend Connect (GFC) follower in order to be eligible to win (unfortunately an email subscriber, or subscription in Google reader, and a follower are not the same thing so make sure you are signed up as a follower if you'd like to win this book)
If you have a blog, or even if you don't, you can earn extra entries by telling your friends. If they successfully enter to win and mention that you sent them you can each earn extra entries. You can blog about it with a link to this post, post it on Facebook, Twitter, email...or even word of mouth (good for 5 entries for the referrer and the commenter for each friend) . Please note that to earn the points they must mention your GFC name so that I can match you.
Purchase any item from the Seductive Musings Amazon store by using this link, or the Amazon widget contained within this post and email a copy of your purchase receipt to me no later than the deadline to enter (email available in sidebar). Sorry purchases made prior to this date do not apply, and link contained in this post must be used. No faxes or snail mail copies are allowed. No purchases are necessary to win. (good for 25 entries, or 50 entries if a purchase is made from the featured author's available titles)
How to enter:
You can choose to enter as many different ways that you want, but please place all of your entries in ONE comment
Rules and disclaimers:
This contest is open to US addresses only
You must be at least 18 years or older, or of legal age in your country
The contest will end on October 30th at 11:59 pm EST and winner will be posted after they have been selected
Winner(s) will be selected using Random.org
The winner(s) will have THREE days from the date they are posted to provide a mailing address. If you do not contact me within three days a replacement winner will be selected. NO EXCEPTIONS
The book(s) will be mailed directly from the publisher or author and no substitutions are allowed
Winners will be subject to one copy per household, which means that if you win the same title in two or more contests, that you will only receive one copy of the title in the mail
Seductive Musings is not responsible for prizes that are not honored, distributed in a timely manner, lost, stolen, or damaged during transit
All giveaways are subject to change/cancellation without prior written notice
Good Luck!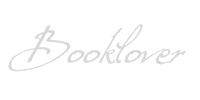 *I am an Amazon affiliate and receive a small (and I mean very small) referral fee for purchases made using a link on this blog. I don't use Amazon to earn money, I use it because the widgets are cool, easy to use, and serve my purposes to showcase books & such with minimal effort, but most importantly they have great prices and offer both new and used items. As a book addict I love that I can find just about anything I want in one place. If you are going to purchase a featured book anyway, and you know you won't pay more by using the links on this blog than you would by visiting Amazon on your own, I will be eternally grateful for supporting this blog by using the links, and don't forget that the referral fees from your purchases will sponsor the "Reader Rewards" giveaways :)