Wednesday, October 6
Jennifer Haymore's debut novel A Hint of Wicked completely blew me away and was one of my favorite historical romances last year. I became a devoted fan of her books from the very first one. I can't say that about many authors because it seems like I usually find a favorite author after they've published many books. I'm usually good with that since I can completely binge on the backlist all at once and not have to wait long in between novels...not so with Ms. Haymore's books. I've had to patiently (and gladly) wait for each gem :)
Her newest book A Season of Seduction focuses on a heroine that has been integral to the two previous novels. I've been following the evolution of Rebecca throughout all of the books in the Tristan Family series and I am so excited that she is finally going to get her happily ever after....especially after all of the wicked things the author has put her through :) Jennifer Haymore is my guest today to share Rebecca and A Season of Seduction with us. Read and enjoy!
Welcome back to Seductive Musings Jennifer! Your newest story in the
Tristan family series
is A SEASON OF SEDUCTION. Can you tell us how A HINT OF WICKED & A TOUCH OF SCANDAL are related to this new book, and for someone who has not had the pleasure of reading them, can you give us a brief summary about each of these stories? And do they need to be read in order?
Thanks for the welcome! I'm excited to be here.
A Hint of Wicked, my first novel, is the story of Sophie, The Duchess of Calton, who remarries a several years after losing her husband at Waterloo. A year after her marriage, her first husband returns. He wants her back, and she is faced with the heart-rending decision whether to remain with her new love or return to her first love.
In that story, Lady Rebecca is the much-younger sister of the Duke of Calton, who falls in love with his good friend, William Fisk. When Fisk professes his undying love for her, she impetuously elopes with him.
A Touch of Scandal, my second novel, is about Kate Fisk, William's younger sister, who meets the Duke of Calton and falls in love with him. By then, however, Fisk is the Duke of Calton's sworn enemy because, among other things, Fisk has eloped with the duke's young sister, Rebecca.
In A Touch of Scandal, Rebecca learns that her husband isn't exactly what he seemed to be at first. In fact, she finds herself mired in a thankless, loveless marriage that she has no hope of escaping.
A Season of Seduction takes place a few years after A Touch of Scandal. Rebecca is widowed, but with her rocky past, she finds it nearly impossible to trust anyone ever again. Then she meets Jack Fulton, and when he proposes marriage to her, she has the choice of accepting him and trusting him or throwing herself and her family back into the throes of scandal.
All three stories are meant to stand alone, but since A Season of Seduction takes place a few years after the end of the previous book, I feel that this one is more like a stand-alone novel.
If you had an opportunity to provide only a two or three sentence "teaser" quote from A SEASON OF SEDUCTION, to grab the attention of potential readers and give them a glimpse and feeling of what the story is about what would it be?
Jack wants to marry Becky from the beginning of the story…but first he has to convince her to marry, which is a little bit more difficult than he anticipated. Given her past experiences with men, she has some serious trust issues:
"I will win your trust, then. It won't take long."

Jack seemed very convinced of that, but she knew herself better than he did. "I hope you're right," she said with a small smile.

"I am right. By month's end, we'll be at the altar."
We first meet your heroine, Rebecca, in A HINT OF WICKED where she was a passionate and impetuous young lady who was lured into marriage by a man bent on destroying her brother at any cost. Tell us about your hero and heroine in A SEASON OF SEDUCTION. What do you think will make readers fall in love with Jack, much like his heroine Rebecca, despite her initially only being interested in a passionate affair? And can you tell us a little bit about their story in A SEASON OF SEDUCTION?
On the outset, Jack and Becky are very different people from very different backgrounds—Jack is a gentleman who has been sailing the world for the past several years, and Becky has lived an extremely sheltered life as the much younger sister of a duke. But once you dig a little deeper, you find that they are very similar people. Both of them had a difficult introduction to adulthood and suffered for years after. Both have lived under the weight of enormous scandal. Both ultimately yearn for adventure, freedom, and acceptance. I think A Season of Seduction is my most romantic book to date, simply because the heroine and hero are ultimately just so perfect for each other.
What's your favorite scene or moment from A SEASON OF SEDUCTION, and why? Can you describe it for us without giving too much away?
That's easy, but it's hard to describe without giving away a major spoiler to the plot… Hmmm…let's just put it this way: It was the scene when Jack finds Becky just after she's discovered his secret, and not only is she devastated, but she's absolutely furious…and she makes sure Jack understands she's not one to be trifled with.
What are five fun facts about you or this book, that readers would love to know?
After writing two books with Lady Rebecca as a young girl trying to find her place in the world, I loved writing about how she becomes a strong and independent woman in A Season of Seduction.
Cornwall, England, where Lady Rebecca's property is, is one of those stark, windy places I always imagine as a setting for gothic novels. I have always wanted to write about it and visit it. Now that I have written about it and researched it, visiting is the next on the list!
I spent hours and hours researching the traveling time from London to Launceston, Cornwall while writing A Season of Seduction. I am always stymied by the amount of time it took to go from point A to point B using the various means of travel during this era. I'm trying to talk my husband into buying a horse for me just so I can be as accurate as possible! Unfortunately, so far, my husband is not convinced, but I'm still working on him…
In my last book, A Touch of Scandal, Lady Rebecca broke her arm in a carriage accident. Unfortunately, I know some things about broken arms, because my son has had two of them in two years! Lady Rebecca had the same break as my son's first injury (a broken humerus just above the elbow), but she didn't have access to modern medical care, so even after four years she's still suffering from the repercussions in A Season of Seduction.
Christmas is my favorite day of the year, and I'd never imagined I'd be lucky enough to have the opportunity to write a historical romance set during the holiday season. Combine that with the special romance between Becky and Jack, and A Season of Seduction is definitely one of my favorites!
If you could ask readers to finish a sentence what would it be?

How would you finish this sentence?

I'm madly in love with a notorious rake. To tame him, I would…..
Although the widowed Lady Rebecca has sworn off marriage, men are another matter. London's cold winter nights have her dreaming of warmer pursuits-like finding a lover to satisfy her hungry heart. Someone handsome, discreet, and most importantly as uninterested in marriage as she is. Someone like Jack Fulton
A known adventurer and playboy, Jack seems like the perfect choice. There's just one problem: Jack isn't interested in an affair. He needs the beautiful, mysterious Lady Rebecca to be his wife. And he doesn't have much time to persuade her. A secret from Jack's past is about to surface, and by Christmas Day he'll be either married to Rebecca or dead.
Congratulations Jennifer and thank you so much for being my guest! A Season of Seduction officially released on Oct 1st so you should be able to find it at your local retailer and it will most definitely be available online in both print and digital formats. If you'd like to learn more about Jennifer and the books she writes as either Jennifer Haymore or Dawn Halliday you can find her at her websites
www.jenniferhaymore.com
,
www.dawnhalliday.com
, her
blog
,
Facebook
and
Twitter
.
To celebrate Jennifer Haymore's third book in her
Tristan Family series
,
A Season of Seduction
, her publisher Forever Romance has offered to giveaway FIVE copies to Musings commenters. Here's how you can enter to win...
Ways to earn entries:
Mandatory: Finish the sentence Jennifer posed to readers in the interview AND leave a meaningful comment and/or ask her a question. (good for 1 entry)
Mandatory: You MUST be a Google Friend Connect (GFC) follower in order to be eligible to win (unfortunately an email subscriber, or subscription in Google reader, and a follower are not the same thing so make sure you are signed up as a follower if you'd like to win this book)
If you have a blog, or even if you don't, you can earn extra entries by telling your friends. If they successfully enter to win and mention that you sent them you can each earn extra entries. You can blog about it with a link to this post, post it on Facebook, Twitter, email...or even word of mouth (good for 5 entries for the referrer and the commenter for each friend) . Please note that to earn the points they must mention your GFC name so that I can match you.
Purchase any item from the Seductive Musings Amazon store by using this link, or the Amazon widget contained within this post and email a copy of your purchase receipt to me no later than the deadline to enter (email available in sidebar). Sorry purchases made prior to this date do not apply, and link contained in this post must be used. No faxes or snail mail copies are allowed. No purchases are necessary to win. (good for 25 entries, or 50 entries if a purchase is made from the featured author's available titles)
How to enter:
You can choose to enter as many different ways that you want, but please place all of your entries in ONE comment
Rules and disclaimers:
This contest is open to US & Canadian addresses only
You must be at least 18 years or older, or of legal age in your country
The contest will end on October 16th at 11:59 pm EST and winner will be posted after they have been selected
Winner(s) will be selected using Random.org
The winner(s) will have THREE days from the date they are posted to provide a mailing address. If you do not contact me within three days a replacement winner will be selected. NO EXCEPTIONS
The book(s) will be mailed directly from the publisher or author and no substitutions are allowed
Winners will be subject to one copy per household, which means that if you win the same title in two or more contests, that you will only receive one copy of the title in the mail
Seductive Musings is not responsible for prizes that are not honored, distributed in a timely manner, lost, stolen, or damaged during transit
All giveaways are subject to change/cancellation without prior written notice
Good Luck!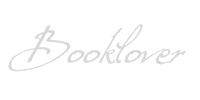 *I am an Amazon affiliate and receive a small (and I mean very small) referral fee for purchases made using a link on this blog. I don't use Amazon to earn money, I use it because the widgets are cool, easy to use, and serve my purposes to showcase books & such with minimal effort, but most importantly they have great prices and offer both new and used items. As a book addict I love that I can find just about anything I want in one place. If you are going to purchase a featured book anyway, and you know you won't pay more by using the links on this blog than you would by visiting Amazon on your own, I will be eternally grateful for supporting this blog by using the links, and don't forget that the referral fees from your purchases will sponsor the "Reader Rewards" giveaways :)