Friday, October 1
***This giveaway has ended, but you should still read the post...it's worth your time:) Thanks for joining the fun!***
I love just about anything creative (except for maybe poetry...I've tried but we just don't click). I love movies, art, books, and music. It truly is amazing to me how someone can create something from an idea, or a feeling. Combine two of them into one (books and music) by making the hero be a sexy musician in a rock band, and I think you can see why I was immediately intrigued by my guest author's debut novel (much like a Tweenie to Justin Bieber...sad I know, but true). Even more so once I read the excerpt on her site where the hero is inspired to write new music in a "hands on" creative way shall we say after having made love to the heroine :)
I LOVE the idea of an erotic romance series based on a rock band. After all who hasn't had a crush on a musician and wondered what it would be like to be his muse. To have a song written about you, or for you....*sigh* that is such a powerful expression of love! Olivia Cunning is my guest today to share her debut novel
Backstage Pass
with us today...a new series that follows the fictional band "Sinners". Read and enjoy!
Welcome to Seductive Musings Olivia! For you, what makes a romance novel a great love story? And what makes writing contemporary erotic romances and rock -n-roll so compellingly seductive to your muse?
Thanks for having me. I'm excited to be here!
A great love story should always stir the emotions. In romance novels, I enjoy strong characterization and want the hero and heroine to grow as individuals and as a couple through the course of the story—apart they are strong, together they are invincible. I also want the happily ever after, plenty of tension, and lots of hot, hot, inventive sex.
I can only conclude that my muse is a horny groupie. There's nothing like a live rock concert to send her into an insatiable flurry of writing. I've been fighting my tendency to write way-too-hot sex scenes for years. So when I got the idea for a rock star book, I decided to release my writing inhibitions and give my muse free reign. Backstage Pass was the result. Because they didn't have rock stars and tour buses in the Regency era, I had to go with the contemporary setting. I briefly considered making them vampires, but there aren't any good places to stash dead bodies on their tour bus. I also couldn't have them changing into wolves every 28 days and devouring their fans, so they're just five normal guys. Well, as normal as rock stars can be.
Your debut novel, Backstage Pass is the first book in your Sinners on Tour series. Can you tell us a little bit about the books in this series, how many there might be, and how they are all connected?
The books in the series follow the rock band, Sinners, while they're on tour. Characters recur in each book, but shift from lead roles to secondary characters depending on whose turn it is to find his dream woman (and/or man), engage in copious creative copulation, and fall in love. As there are five sexy, single guys in the band, there will be five novels in the series, one for each band member. Every six months, Sourcebooks will release a new, Sinners on Tour book. They are full-length, stand-alone novels, but I recommend reading them in order, as spoilers about the earlier books are bound to show up in later volumes.
If you had an opportunity to provide only a two or three sentence "teaser" quote from Backstage Pass, to grab the attention of potential readers and give them a glimpse and feeling of what the story is about what would it be?
I've got to go with the first time Myrna and Brian make love and he composes a song on her skin.
Brian wiped the sweat from Myrna's body with the bed sheet and drew a straight line across her chest. He then added a series of dots on, above, and below the line. Scribbled letters appeared here and there. E. C. C#. She just watched him, too surprised to protest. The line of musical notes continued across her breasts, under her breasts, several lines along her belly.
Tell us about your hero Brian. What do you think will make readers, much like his heroine Myrna, fall in love with him despite her initially only wanting a one night stand with the sexy lead guitarist? And can you tell us a little bit about their story in Backstage Pass?
Of course Brian's gorgeous and talented, but that's not what will make you fall for him. Brian is a romantic who wears his heart on his sleeve (even when naked). He believes in love at first sight and that two people can be made for each other. When he determines that his muse resides deep inside Myrna's body, he is convinced that she is destined to be his. Brian continues to put his heart on the line though it's been repeatedly broken. He's ready for love, commitment, and stability. As sweet as he can be, Brian's a beast in the sack and more than a little kinky.
Myrna recognizes the rock band Sinners in a hotel bar and though all the guys are sexier than sin, she is instantly attracted to the lead guitarist, Brian. She figures she'll never see him again so why not enjoy a weekend of sensual debauchery in his arms? Initially, Brian is thinking the same thing, but he falls for Myrna fast and hard. Myrna falls more for Brian's fast fingers and hard, erm, anatomy. At his concert the next night, she comes up with an idea to study the behavior of band groupies, which gives her an excuse to go on tour with Brian for three months during the summer… though she will deny that reasoning until her dying breath.
Tell us about your heroine, Myrna, and what makes her the perfect woman for Brian? What are some of the qualities that attracts him to her and makes her his muse?
A professor of psychology, who uses guitar riffs to teach her human sexuality courses, Myrna is ambitious and career-driven. She isn't anything like the women Brian usually dates. She's independent, educated, sophisticated, straightforward, and self-confident. She's also older than Brian and has the kind of stability that he craves. Brian is incredibly road weary. He loves his music and performing for fans, but seeks a fixture in his life. Something to ground him in reality. The life of a rock star is incredibly surreal and Myrna is real. She's is not afraid to speak her mind and tell him off. She treats him like a man, not a superstar. She's also a challenge, not a sure thing. All these things make her irresistible to Brian.
Myrna serves as Brian's muse in a physical capacity. He hasn't been able to write a new riff or guitar solo for months, but whenever he makes love to Myrna, he hears music in his head. He has an entire new album to write, so he's eager to utilize his muse repeatedly and in excess. She's more than happy to accommodate him. The man is as amazing in bed as he is onstage and she's eager to explore her sexuality with this uninhibited man.
What's your favorite scene or moment from Backstage Pass, and why? Can you describe it for us without giving too much away?
It doesn't matter how many times I read this manuscript, Myrna's love confession scene always brings happy tears to my eyes. When she finally realizes that she does love Brian (my lord, the woman stubbornly denies it for so long), she tells him her feelings when she thinks he's asleep. I don't want to give it all away, but their happiness in that moment of confession and commitment is so tangible, it brings tears to my eyes just thinking about it.
What are five fun facts about you or this book that readers would love to know?
Originally, there was a scene in the book where Brian and Myrna played strip Guitar Hero. Myrna almost beat him and had him down to his boxers before his amazing comeback. Brian had some difficulty with the stupid plastic guitar at first, but he eventually got the hang of it and had Myrna naked in no time.
The idea for Backstage Pass occurred to me at an Avenged Sevenfold concert. I'd like to say it's because I got a backstage pass, but sadly no. While the crew was setting up for the band's set, I noticed these two young women harassing a roadie and trying to get backstage passes from him. The ladies were wearing cut-off shorts with fishnet stockings, spike-heeled ankle boots and cut off tank tops with their bellies and bras showing. I'm thinking, if they do get backstage do they really think a band member is going to want them for anything more than sex? I doubted the band members would even want them for sex. Even the roadie turned them away. And then I thought, wouldn't it be interesting to interview these groupie types and get into their psychology? Do they only want sex, or do they secretly hope the band members will fall in love with them? The band would probably end up more interested in the psychologist doing the study, because she would be so different from most of the women they interact with backstage. One of them might even fall in love with her. Thus, Myrna and her research project were born.
The scene where Sinners go grocery shopping almost didn't make it into the book. My editor insisted I put it back in immediately! So thank her for keeping those laughs on the page.
Nowhere in any of the books does it say why the band is named Sinners. It does say that Sed, the lead singer, came up with the name. Sed actually named the band after Brian Sinclair, but don't tell Brian that. He might get a swollen head.
Backstage Pass was first titled "Winning the Rock Star" and then "Brian's Muse." My publisher changed the title to Backstage Pass. I'm obviously not good at coming up with titles.
Can you tell us about some of your upcoming releases, or new projects that we can look forward to?
The second book in the
Sinners on Tour series
, Rock Hard, will be released April 2011. It features the lead singer, Sed Lionheart. Ooo la la. He's such a hunk, but has a marshmallow interior when it comes to his heroine. Big, tough guys tend to fall extra hard, don't they? I'll be concentrating on Sinners for another year, and then… who knows?
If you could ask readers a question, or have them finish a sentence what would it be?
If you could obtain a backstage pass to meet any music icon (past or present, living or dead), who would it be and why?
Finally, just for fun…if you could write the "fortune" in a fortune cookie what would it be?
"You're full right now, but will be hungry again in two hours."
Five stunning guys, one hot woman, and a feverish romance…
For him, life is all music and no play…
When Brian Sinclair, lead songwriter and guitarist of the hottest metal band on the scene, loses his creative spark, it will take nights of downright sinful passion to release his pent-up genius…
She's the one to call the tune…
When sexy psychologist Myrna Evans goes on tour with the Sinners, every boy in the band tries to seduce her. But Brian is the only one she wants to get her hands on…
Then the two lovers' wildly shocking behavior sparks the whole band to new heights of glory…and sin…
Big congrats Olivia on your rockin' debut! If you'd like to learn more about Olivia and her sexy Sinners you can visit her at her website
www.oliviacunning.com
, her
blog
, and an amazingly fun
Sinners Official Band website
where you can see the members of the band's pics, bios, and chat with them (and they'll even reply back)! I love love love this extra for the series and have become a virtual groupie :)
To celebrate the release of Olivia Cunning's debut novel,
Backstage Pass
, the first book in her
Sinners on Tour series
, her publisher Casablanca Sourcebooks, has offered to giveaway TWO copies! Here's how you can enter to win...
Ways to earn entries:
Mandatory: Answer the question Olivia asked readers in the interview and leave a meaningful comment and/or ask her a question. (good for 1 entry)
Mandatory: You MUST be a Google Friend Connect (GFC) follower in order to be eligible to win (unfortunately an email subscriber, or subscription in Google reader, and a follower are not the same thing so make sure you are signed up as a follower if you'd like to win this book)
If you have a blog, or even if you don't, you can earn extra entries by telling your friends. If they successfully enter to win and mention that you sent them you can each earn extra entries. You can blog about it with a link to this post, post it on Facebook, Twitter, email...or even word of mouth (good for 5 entries for the referrer and the commenter for each friend) . Please note that to earn the points they must mention your GFC name so that I can match you.
Purchase any item from the Seductive Musings Amazon store by using this link, or the Amazon widget contained within this post and email a copy of your purchase receipt to me no later than the deadline to enter (email available in sidebar). Sorry purchases made prior to this date do not apply, and link contained in this post must be used. No faxes or snail mail copies are allowed. No purchases are necessary to win. (good for 25 entries, or 50 entries if a purchase is made from the featured author's available titles)
How to enter:
You can choose to enter as many different ways that you want, but please place all of your entries in ONE comment
Rules and disclaimers:
This contest is open to US & Canadian addresses only
You must be at least 18 years or older, or of legal age in your country
The contest will end on October 4th at 11:59 pm EST and winner will be posted after they have been selected
Winner(s) will be selected using Random.org
The winner(s) will have THREE days from the date they are posted to provide a mailing address. If you do not contact me within three days a replacement winner will be selected. NO EXCEPTIONS
The book(s) will be mailed directly from the publisher or author and no substitutions are allowed
Winners will be subject to one copy per household, which means that if you win the same title in two or more contests, that you will only receive one copy of the title in the mail
Seductive Musings is not responsible for prizes that are not honored, distributed in a timely manner, lost, stolen, or damaged during transit
All giveaways are subject to change/cancellation without prior written notice
Good Luck!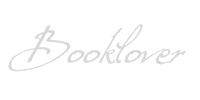 *I am an Amazon affiliate and receive a small (and I mean very small) referral fee for purchases made using a link on this blog. I don't use Amazon to earn money, I use it because the widgets are cool, easy to use, and serve my purposes to showcase books & such with minimal effort, but most importantly they have great prices and offer both new and used items. As a book addict I love that I can find just about anything I want in one place. If you are going to purchase a featured book anyway, and you know you won't pay more by using the links on this blog than you would by visiting Amazon on your own, I will be eternally grateful for supporting this blog by using the links, and don't forget that the referral fees from your purchases will sponsor the "Reader Rewards" giveaways :)