Tuesday, October 12
I read a lot of historical romances....what can I say, I love just about everything about them :) This year I have read a surprising number of historical romances either set in France, or surrounding the events of the French Revolution. Some of the ones that I've featured on this blog have been
Lessons in French
by Laura Kinsale,
Barely a Lady
by Eileen Dreyer,
Awakened by a Kiss
by Lila DiPasqua, as well two books by my guest author today, Shana Galen, to name just a few. When you read as many historical romances as I do, where the majority of them are set in Great Britain...having some with French heroes, or in some way French related like Shana Galen's
Sons of the Revolution series
, is like a breath of fresh air.
Earlier this year I read the first book in Shana Galen's newest series,
The Making of a Duchess
. It had one of the most riveting beginnings...a real page turner as the peasants revolt against the Valère family, burn the hero's ancestral chateau, and only one son and his mother escape. The rest of the family and some of it's faith servants were feared dead. That is, until it is discovered at the end of The Making of a Duchess that one of the Duc's long lost brothers is found, then liberated from the French prison he had been incarcerated in for over ten years. After reading The Making of a Duchess, I couldn't wait to read the lost brother Armand's story in
The Making of a Gentleman
.
Author Shana Galen is my guest today to share her newest historical romance
The Making of a Gentleman
and her hero Armand with us. Read and enjoy!
Welcome to Seductive Musings Shana! For you, what makes a romance novel a great love story and what makes writing historical romances so compellingly seductive to your muse?
Thanks so much for having me. I'm thrilled to be here!
When I think of the great love stories—Pride and Prejudice or Gone with the Wind—I think of the characters. Who can forget Scarlett O'Hara or Elizabeth Bennett? And we can all agree Rhett Butler and Mr. Darcy set the bar high in terms of what makes a hero. So for me, it's all about the characters. I want to read about two people who are interesting in and of themselves and who have to overcome enormous obstacles to fall in love and stay together.
Historical romances have always been my first love. What I love about them are the rules. A woman can't just jump into bed with a man. Every look, every word, every touch meant more. Honor, integrity, modesty, all of these were so important to people in the nineteenth century. We've moved away from respecting those qualities today. Oh, and the fashion. I can't resist a hero in tail coat and Wellington boots.
Your newest story in the Sons of the Revolution series is The Making of a Gentleman.. Can you tell us how many books are planned for this series? How The Making of a Duchess and The Making of a Gentleman are related, and for someone who has not had the pleasure of reading them, can you give us a brief summary about each of these stories? And do they need to be read in order?
The series will have three books and is about three brothers separated at the beginning of the French Revolution when peasants attack their country chateau. Julien is the eldest at 13, and he and his mother flee to England. He's not sure if his younger brothers, Armand and Bastien, survived, and his goal is to find them. He runs into a bit of trouble when England's Foreign Office grows suspicious of his frequent trips to France That's where The Making of a Duchess begins. It ends when Julien finds Armand, our hero in The Making of a Gentleman. Armand has been in prison for 12 years and is in need of re-civilization. His brother hires Armand a tutor, and that's where Armand's story begins.
The books don't have to be read in order. I do a quick summary of Duchess in Gentleman, so readers won't be confused. I think readers who are picky about how they read a series would probably prefer to read them in order.
If you had an opportunity to provide only a two or three sentence "teaser" quote from The Making of a Gentleman, to grab the attention of potential readers and give them a glimpse and feeling of what the story is about what would it be?
Suddenly, the music ceased, and silence washed over the room.
Felicity stared at the man, and he stared back.
And then he began to howl.
Tell us about your hero, Armand Harcourt. What do you think will make readers, much like his heroine Felicity Bennett, fall in love with him? And can you tell us a little bit about their story in The Making of a Gentleman?
Armand is a tortured hero. He's been imprisoned, in horrible conditions, from the age of 11. He's wounded, but he's strong. He's brave. He's protective. He's the kind of guy a woman wants to save, but what I love about Armand is he saves Felicity right back. He's definitely the tall, dark, and silent type, but when he does speak, his words are powerful.
In the novel, Felicity is Armand's tutor. She's charged with helping him learn to speak and function in society again. Armand responds to her passion for music and her playing of the pianoforte. But just as they begin to make progress with their lessons and fall in love their pasts catch up to them.
Felicity is a courageous young woman who finds herself alone in the world after her father has died, and seeking employment as a governess to a man that has been imprisoned for over ten years. Give us some insight into her character....the qualities that attract Armand to her and makes her irresistibly tempting to his wounded and reclusive soul?
Felicity was the daughter of a minister, but she's always had a bit of a wild, impulsive streak. She tamped it down because she was supposed to. Those were the rules. But Armand doesn't follow rules, and that frees Felicity to be herself with him. Something else that really draws Felicity to Armand is his protective nature. She hasn't really ever felt "safe." Her father was poor and constantly gave all of their possessions away either as charity or to pay debts. She didn't feel she could count on him, and even at his death, he lets her down and burdens her in a big way. In a sense, Felicity has always been responsible for herself. But Armand, despite all he has been through, steps up as her protector. He's the kind of man she knows will never let her down and who will always keep her safe.
What's your favorite scene or moment from The Making of a Gentleman and why? Can you describe it for us without giving too much away?
My favorite moment is when Armand is asking Felicity for a lesson in the words he wants to know. She's always teaching him words he doesn't care about, like carriage and horse. But he's much more interested in her body and physical features and asks questions that make Felcity uncomfortable—and not just because the questions are inappropriate!
What are five fun facts about you, or this book, that readers would love to know?
The inspiration for the series was Charles Dickens's A Tale of Two Cities.
Armand's experiences in prison were inspired by the real experiences of the young French Dauphin, who died in prison at the age of 10 from abuse and neglect. His story is heartbreaking.
I loved writing the scenes where Felicity plays the pianoforte because I love to play the piano.
This was the hardest book I've written, and I've written 9 others.
I really enjoyed adding little clues about the third book in this one.
Can you tell us about some of your upcoming releases, or new projects that we can look forward to?
Yes, The Making of a Rogue, Bastien's story, will be in stores in April 2011. I'm finishing it up, and it's so much fun. Much of it takes place on the sea and in ships, and the heroine is so feisty and brash. Bastien is turning out to be my favorite of the brothers. He's so utterly charming.
If you could ask readers a question what would it be?
One of the secrets in The Making of a Gentleman is a hidden treasure. If you were to find hidden treasure, what would it be?
Finally, just for fun…if you could write the "fortune" in a fortune cookie what would it be?
I have a one-year-old, so my fortune relates to her.
"You will sleep long and blissfully."
Twelve years in prison has stripped him of his humanity…
Armand, Comte de Valère has lost the ability to interact with polite society, until his family hires him a beautiful tutor, and he starts to come alive again…
Saving him is her only chance to escape a terrible fate…
Felicity Bennett vows she'll do whatever it takes to help Armand fight back the demons that have held him captive for so long…
With Felicity's help, Armand begins to heal, until a buried secret threatens to destroy their growing passion…
Congratulations Shana, not only on the release of The Making of a Gentleman, but also for the
Sons of the Revolution series
! If you'd like to learn more about Shana and the historical romances that she writes you can visit her at her website
www.shanagalen.com
,
Twitter
,
Facebook
, or at
The Sisterhood of the Jaunty Quills
which she shares with fellow authors Kristin Higgins, Terri Brisbin, Kathryn Smith, and many more.
To celebrate the release of the second book in her
Sons of the Revolution series
,
The Making of a Gentleman
, Shana Galen's publisher, Casablanca Sourcebooks, is giving away TWO copies to Musings followers. Here's how you can enter to win...
Ways to earn entries:
Mandatory: Answer the question posed to readers in the interview AND leave a meaningful comment and/or ask her a question. (good for 1 entry)
Mandatory: You MUST be a Google Friend Connect (GFC) follower in order to be eligible to win (unfortunately an email subscriber, or subscription in Google reader, and a follower are not the same thing so make sure you are signed up as a follower if you'd like to win this book)
If you have a blog, or even if you don't, you can earn extra entries by telling your friends. If they successfully enter to win and mention that you sent them you can each earn extra entries. You can blog about it with a link to this post, post it on Facebook, Twitter, email...or even word of mouth (good for 5 entries for the referrer and the commenter for each friend) . Please note that to earn the points they must mention your GFC name so that I can match you.
Purchase any item from the Seductive Musings Amazon store by using this link, or the Amazon widget contained within this post and email a copy of your purchase receipt to me no later than the deadline to enter (email available in sidebar). Sorry purchases made prior to this date do not apply, and link contained in this post must be used. No faxes or snail mail copies are allowed. No purchases are necessary to win. (good for 25 entries, or 50 entries if a purchase is made from the featured author's available titles)
How to enter:
You can choose to enter as many different ways that you want, but please place all of your entries in ONE comment
Rules and disclaimers:
This contest is open to US & Canadian addresses only
You must be at least 18 years or older, or of legal age in your country
The contest will end on October 16th at 11:59 pm EST and winner will be posted after they have been selected
Winner(s) will be selected using Random.org
The winner(s) will have THREE days from the date they are posted to provide a mailing address. If you do not contact me within three days a replacement winner will be selected. NO EXCEPTIONS
The book(s) will be mailed directly from the publisher or author and no substitutions are allowed
Winners will be subject to one copy per household, which means that if you win the same title in two or more contests, that you will only receive one copy of the title in the mail
Seductive Musings is not responsible for prizes that are not honored, distributed in a timely manner, lost, stolen, or damaged during transit
All giveaways are subject to change/cancellation without prior written notice
Good Luck!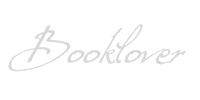 *I am an Amazon affiliate and receive a small (and I mean very small) referral fee for purchases made using a link on this blog. I don't use Amazon to earn money, I use it because the widgets are cool, easy to use, and serve my purposes to showcase books & such with minimal effort, but most importantly they have great prices and offer both new and used items. As a book addict I love that I can find just about anything I want in one place. If you are going to purchase a featured book anyway, and you know you won't pay more by using the links on this blog than you would by visiting Amazon on your own, I will be eternally grateful for supporting this blog by using the links, and don't forget that the referral fees from your purchases will sponsor the "Reader Rewards" giveaways :)