Wednesday, October 13
Yesterday I mentioned that I was loving the new historical romances set in or about the French Revolution. It seems like I have a quite the love of "destination" type romances...the ones set in far away, or exotic locations...as in the case of Tiffany Clare's debut historical romance The Surrender of a Lady, which is set in Constantinople.
One of the authors that I began reading romance novels that had exotic settings was Bertrice Small. And it was with her novels such as
The Kadin
,
Love Wild and Fair
and
The Love Slave
(to name just a few) that I became completely enamored of romances set in Turkey, Istanbul, Constantinople...really the entire Ottoman empire. Everything about this world is so very different from the world I live in. It's exotic, lush, dangerous, forbidden...where some women (usually the heroines in the story) exist only for the pleasure of a man....yet somehow despite all of this, love can be found.
This is the world that today's heroine finds herself in, which is why when I heard about it, it went immediately on my wish list. Tiffany Clare is my guest today to share
The Surrender of a Lady
and her heroine Elena's love story. Read and enjoy!
Welcome to Seductive Musings Tiffany! For you, what makes a romance novel a great love story and what makes writing historical romances so compellingly seductive to your muse?
Thank you so much for inviting me!
A great love story is hard to define and is many different things to different people. For me it starts when the hero and heroine realize their lives wouldn't be complete without that one person they've fallen in love with. Even if they don't admit that they are falling in love quite yet. I'm a sucker for a happily ever after ending. I don't like sad endings, I don't want to read anything that makes me remotely depressed, so romance it is for me!
Your debut novel, The Surrender of a Lady, is the first book in your new trilogy. Can you tell us a little bit about the books in this series, how many there might be, and how they will all be connected?
The books are mainly connected by characters. Rothburn in
THE SURRENDER OF A LADY
first attends the harem with his friend Asbury. Asbury is the hero and Emma the heroine of
THE SEDUCTION OF HIS WIFE
. Emma has two sisters: Grace and Abby. Grace has her own romance in THE SEDUCTION OF HIS WIFE and Abby and Elliott's romance is told in
THE SECRET DESIRES OF A GOVERNESS
. I hope that wasn't too confusing. But, that is the connection between the books.
THE SURRENDER OF A LADY is about a woman sold into a harem to save her son's life. Only this isn't your usual harem, she's told her favors will be sold to the highest bidders on the auction block. Rothburn is a man haunted by his past, namely by the woman he loved but who slipped from his grasp in a series of unfortunate events. The two never expect to see each other again, but when Rothburn sees her in the harem, he will do anything to have her. And this time, he's not letting go, despite their contract's looming deadline.
Back cover blurb for THE SEDUCTION OF HIS WIFE
AN INCONVENIENT SCANDAL
Emma Hallaway has not seen her husband in twelve years—and that's fine with her. As a young girl, she'd agreed to a simple marriage of convenience, allowing her to pursue her private passion for painting. And though unknown to the rest of polite society, Emma is now one of the most daring and sought-after artists in London. However, when her secret is threatened to be exposed, Emma is forced to open her heart—and her home—to a total stranger: her husband…
AN UNEXPECTED SURPRISE
Richard Mansfield, Earl of Asbury, is all too familiar with danger. As a matter of fact, it is hard on his heels when he returns to England. Still, even he is shocked to learn of his wife's scandalous double life as an artist. But once he sees the vibrant grown woman she has become—so passionate, so strong, and so alluring—his undeniable attraction to Emma stuns him. Suddenly Richard is determined to turn their sham of a marriage into a true and lasting love. But how exactly does a gentleman seduce his own wife?
In THE SECRET DESIRES OF A GOVERNESS Abby craves a life from out beneath her sisters' shadows. She wants to be independent, so she takes a job as a governess in the farthest reaches of England. What she doesn't expect is to be attracted to her overbearing employer, Lord Brendall.
Elliott lives a quiet life, and doesn't want a young woman in his home meddling in his affairs. But with Abby around teaching his son things that past governesses have failed to do, he has to admit he's more than intrigued. I will have a better blurb for this on my website in the coming months.
If you had an opportunity to provide only a two or three sentence "teaser" quote from The Surrender of a Lady to grab the attention of potential readers and give them a glimpse and feeling of what the story is about, what would it be?
How had she ended up in a place like this?

When he'd moved back to England after his uncle's death, the first thing he'd done was look for her. That had to be some five years ago. His sources had said she was still married to that lowly baron with an estate up north. Perhaps Griffin had given up his search too easily?

Griffin turned away from the scene and looked for the man who had escorted
Tell us about your hero, Griffin Summerfield, the Marquess of Rothburn. What do you think will make readers, much like his heroine Lady Elena, fall in love with him?
He let the love of his life escape him years ago and he won't let it happen again. He refuses to let her go, in fact, and takes measures into his own hands when his contract in the palace has concluded with Jinan.
Your heroine, Lady Elena, suffered an unimaginable betrayal by her husband. How does she find the courage to survive and find love again? What makes her the perfect woman for Griffin...the one woman that he can't seem to forget? What attracts him to her and makes her so irresistibly and unforgettably tempting?
She finds the courage to survive because she wants to make the most of her life, and she wants to provide a happy life for her son. Despite doing things she doesn't want to do—having her favors sold to the highest bidder, she is accepting of her fate.
Elena never loved her husband, was in fact forced to marry him because he socially ruined her—intentionally. She was in love with Rothburn at the time her husband swooped in. So she's always loved Rothburn, could never stop loving him.
I like to think they are just fated to be together. Rothburn's personality is the type that can't let go. He is possessive, especially where Jinan is concerned… and he openly admits this.
What's your favorite scene or moment from The Surrender of a Lady, and why? Can you describe it for us without giving too much away?
My favorite scene is when Jinan takes down her veil for Rothburn when they are in the harem. It's bittersweet and symbolic because it is the last of her shields being torn down between them. It's her bearing her soul in a sense, knowing their love cannot conquer the life she's agreed to, but her giving him everything she can.
What are five fun facts about you or this book, that readers would love to know?
There are so many transformations in the course of writing a book, and I can't begin to even remember some of the things I had to leave out or change.
The biggest change I made was in religion. In the original version of the story, I made Elena/Jinan convert to Muslim. All women in harems were forced to convert from whatever faith/religion they were to that of Allah. Because religion is one of those taboo topics and I didn't want to ostracize any one sect in faith or my readers, I took it out.
Which comes back around to how I chose my character's name. I chose it for the meaning. Jinan means paradise. It was fitting for her transformation and the acceptance of her new life.
I didn't set any of the novel in England, because it wouldn't be true for my characters and the lives that they lead. Jinan leaves her English life behind and she has no desire to ever return to the country she was born in because it's not part of who she is anymore. Jinan and Rothburn are quite happy to live in their beautiful Italian villa.
The original title for the book was HIDDEN BEAUTY named after the Lithograph by Clemens von Pausinger.

I actually thought this book would turn out to be a women's fiction, but my darling critique partners convinced me of the error of my thoughts and said that there was no way I couldn't give Jinan a happy ever after. They were so right! When I finished the first draft of the book, I had to go through it to insert my hero's side of the story (because he originally had no point of view until Part Two of the book).
If you could ask readers a question what would it be?
What lengths would you go to for the life and happiness of your child?
Finally, just for fun…if you could write the "fortune" in a fortune cookie what would it be?
Take the bull by the horns and show the beast the way :) (I'm an Aries, can you tell?)
THE PRICE OF PASSION…
Sold. With one word, Lady Elena Ravenscliffe's destiny changes forever. Forced into Constantinople's slave market to pay off her late husband's debts and save her son, Elena reinvents herself as Jinan—a harem girl adored by the rich lords who bid on her favors. But one man instantly sees through her façade.
…IS COMPLETE SURRENDER
Griffin Summerfield, Marquess of Rothburn, let Elena slip through his fingers years ago. When he recognizes her on the auction block, he pays an outrageous sum to possess her even if it is for a short period of time. But when his deadline looms, Griffin will risk all in a desperate bid to make her his—and his alone…
Congratulations Tiffany and thank you so much for sharing The Surrender of a Lady with us! I first found Tiffany from a comment that she made on a Maggie Robinson post (either on her blog or on another website...I can't remember). Maggie had asked a question to the effect of what men we found attractive, or something like that. I of course said Gerard Butler...because you know he's Gerard, but Tiffany mentioned James Purefoy and Clive Owen and I was like OH YEAH! they are definitely Y.U.M.M.Y.!!!! I knew then that I had to check out her books :) I have a theory about that...authors and the men they find attractive. Maybe I'll share it with you some day.
If you'd like to learn more about Tiffany and the books she writes you can find her at her website
www.tiffanyclare.com
, her blog
Vauxhall Vixens
,
Twitter
and
Facebook
. To celebrate the release of
The Surrender of a Lady
, she would like to giveaway one copy of her debut historical romance to one lucky Musings follower. Here's how you can enter to win...
Ways to earn entries:
Mandatory: Leave a meaningful comment and/or ask her a question. (good for 1 entry)
Mandatory: You MUST be a Google Friend Connect (GFC) follower in order to be eligible to win (unfortunately an email subscriber, or subscription in Google reader, and a follower are not the same thing so make sure you are signed up as a follower if you'd like to win this book)
How to enter:
You can choose to enter as many different ways that you want, but please place all of your entries in ONE comment
Rules and disclaimers:
This contest is open to US & Canadian addresses only
You must be at least 18 years or older, or of legal age in your country
The contest will end on October 16th at 11:59 pm EST and winner will be posted after they have been selected
Winner(s) will be selected by the author from among the eligible comments
The winner(s) will have THREE days from the date they are posted to provide a mailing address. If you do not contact me within three days a replacement winner will be selected. NO EXCEPTIONS
The book(s) will be mailed directly from the publisher or author and no substitutions are allowed
Winners will be subject to one copy per household, which means that if you win the same title in two or more contests, that you will only receive one copy of the title in the mail
Seductive Musings is not responsible for prizes that are not honored, distributed in a timely manner, lost, stolen, or damaged during transit
All giveaways are subject to change/cancellation without prior written notice
Good Luck!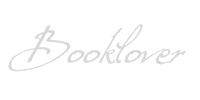 *I am an Amazon affiliate and receive a small (and I mean very small) referral fee for purchases made using a link on this blog. I don't use Amazon to earn money, I use it because the widgets are cool, easy to use, and serve my purposes to showcase books & such with minimal effort, but most importantly they have great prices and offer both new and used items. As a book addict I love that I can find just about anything I want in one place. If you are going to purchase a featured book anyway, and you know you won't pay more by using the links on this blog than you would by visiting Amazon on your own, I will be eternally grateful for supporting this blog by using the links, and don't forget that the referral fees from your purchases will sponsor the "Reader Rewards" giveaways :)