Tuesday, October 5
***This giveaway has ended, but you should still read the post...it's worth your time:) Thanks for joining the fun!***
When reading Mary Wine's
To Conquer a Highlander
earlier this year, I couldn't help but be captivated by one of the secondary characters...he was one very sexy and charming highlander and yes I do have a weakness for them. What can I say, guilty as charged :)
While I enjoyed the previously mentioned book I couldn't wait for Connor Lindsey to get his own story and to my great delight I didn't have to wait long Mary Wine's newest book in her
Highlander series
,
Highland Hellcat
released earlier this month. If that isn't enough to celebrate, I had the privilege to interview her newest hero, Laird Connor Lindsey! Yes, that's right....and he's wearing a kilt :)
Drool
Read and enjoy!
Welcome Laird Lindsey! How would you describe yourself – your personality and physique - for a woman that you hadn't met? Maybe someone you were trying to seduce in your bachelor days :)
Now lass, I do nae want to make anyone blush or condemn myself as a braggart but I'm nae so hard on the eyes. It's the truth I've seen the lasses whispering about me during spring festival. But a man's true worth is in his personality, no the pretty features of his face. Me father taught me that and it's a lesson I learned well. Being laird means there are families looking to me to make sure life is good. I can nae be starting a fight with another laird because it will lead to raids…even if a few of me fellow lairds are greedy men I'd just as soon plant me fist into.
The last time we had the pleasure of meeting you, you were leaving your friend Laird Torin to finally claim your wayward bride Deirdre Chattan. Yet it didn't go quite as expected. Tell us what happened and why the alliance with the Chattan clan is so important to you that you defied both her father and the church to claim a bride. Why was having a "pure" bride so important to you?
Torin and I grew up together so it's fitting that we settle into being men about the same time. I'd spent several years gaining an alliance with Robert Chattan through his eldest daughter. Wedding Deirdre would ensure the Chattan and Lindsey remain allies and that's what marriage is about for a laird. But rumors were being heard that she'd been seduced by someone else. I feel for the girl, Melor Douglas lied to her but the Douglas clan is a power-hungry one. They hold my sister and I need a wife that comes without rumors. The Douglas could smear the name of our children but saying Deirdre continued to meet Melor, her true love after our wedding. I was bastard born and I will nae condemn any child to the gossips.
You and your bride Brina were recently married. Felicitations on your nuptials! What was life like before you met her and how did being previously betrothed to her sister Deirdre affect your relationship?
Brina is exactly the sort of lass I would have chosen if I wasn't bound to negotiate for a bride with me mind on alliances. She's a spirited lass and I admit I like it. But it did prove to be quite a difficulty because she saw herself as duty bound to follow the path her father had set for her. It was something I could understand, even if I needed her to accept our union.
Brina was destined for the nunnery prior to you claiming her as your bride, and as a result she led a very sheltered and protected life, but she was also allowed certain freedoms that other young women are not. A few of the things that you tutored her on was to accept the touch from another person and to curse :) What are some of the things you've enjoyed teaching her the most and what are some of her favorite curse words?
Now, I can nae be telling ye what I enjoyed teaching me wife the most…I'll end up in the stocks for sure!
What was your first impression of Brina? At what point did you realize you could have the kind of love that your parents had with her, and can you tell us what are your favorite things are about her and how you came to give her the nickname "Hellcat"?
I'll tell ye straight, I called her a Hellcat the day I took her from her father but me sweet wife will likely dump salt in me boots for saying it. She does nae like the name but I can understand her argument. She's loyal, one of the things I love about her and would nae wed me until she had her fathers blessing. It caused me a fair bit of frustration but she was right to do things correctly.
Imagine you could create the perfect ambiance for a romantic interlude with your wife, what would it be and why? Would it be in a place like the cave where you first made love to Brina, or some other special place?
For certain it would no be that cell, even if the memory is a pleasant one. I enjoy full well having Brina in me room with me and she loves the sound of the ocean. She will nae admit it, at least no to anyone else but I think the lass enjoys it most when I toss her over me shoulder and kick the door closed behind us.
Let's pretend that you need to write a brief memoir of your life and highlight the best parts, or life lessons you'd like to impart for future generations to cherish, what would you say?
The most important lesson I've learned is to stop looking at the future and yearning for it so much. There's something to be said for having a goal but no' if you lose sight of the happiness in front of ye. We all know how life will end, so take the time to enjoy the day ye have, tomorrow will arrive right on time.
Lastly, which of your friends do you think will be the next to kneel at the alter and speak their vows? Will it be Lairds MacLeod or Cameron?
I can nae say which of me friends will wed next but I'll tell both of them straight that I think they need to. Roan did a fine thing, allowing Kaie to follow her devotion. I hope the man receives some kindness from heaven for that. Quinton? Well, his heart still bears a deep scar and it is nae me place to tell ye about that. I know it will take a woman willing to battle his demons to win his love. I hope he finds one.
He wants a wife he can control…
Connor Lindsey is a Highland laird, but his clan's loyalty is hard won and he takes nothing for granted. He'll do whatever it takes to find a virtuous wife, even if he has to kidnap her…
She has a spirit that can't be tamed…
Brina Chattan has always defied convention. She sees no reason to be docile now that she's been captured by a powerful laird and taken to his storm-tossed castle in the Highlands, far from her home.
When a rival laird's interference nearly tears them apart, Connor discovers that a woman with a wild streak suits him much better than he'd ever imagined…
Read an excerpt from
Ch. 1
Congratulations Mary on the release of Highland Hellcat! If you would like to learn more about Mary and the books she writes as Mary Wine you can visit her website
www.marywine.com
, and on
Facebook
. In case you didn't already know, Mary also writes books as Dawn Ryder, which Mary describes as "my naughty inner child". Her Dawn Ryder stories are more erotic, and if you are interested in learning more about her books as Dawn you can check them out at
www.dawnryder.com.
To celebrate the release of
Highland Hellcat
, the second book in Mary Wine's
Highlander series
, her publisher Casablanca Sourcebooks, has offered to giveaway TWO copies! Here's how you can enter to win...
Ways to earn entries:
Mandatory: Finish this sentence: A woman isn't worth anything without... And leave a meaningful comment and/or ask Mary a question. (good for 1 entry)
Mandatory: You MUST be a Google Friend Connect (GFC) follower in order to be eligible to win (unfortunately an email subscriber, or subscription in Google reader, and a follower are not the same thing so make sure you are signed up as a follower if you'd like to win this book)
If you have a blog, or even if you don't, you can earn extra entries by telling your friends. If they successfully enter to win and mention that you sent them you can each earn extra entries. You can blog about it with a link to this post, post it on Facebook, Twitter, email...or even word of mouth (good for 5 entries for the referrer and the commenter for each friend) . Please note that to earn the points they must mention your GFC name so that I can match you.
Purchase any item from the Seductive Musings Amazon store by using this link, or the Amazon widget contained within this post and email a copy of your purchase receipt to me no later than the deadline to enter (email available in sidebar). Sorry purchases made prior to this date do not apply, and link contained in this post must be used. No faxes or snail mail copies are allowed. No purchases are necessary to win. (good for 25 entries, or 50 entries if a purchase is made from the featured author's available titles)
How to enter:
You can choose to enter as many different ways that you want, but please place all of your entries in ONE comment
Rules and disclaimers:
This contest is open to US & Canadian addresses only
You must be at least 18 years or older, or of legal age in your country
The contest will end on October 9th at 11:59 pm EST and winner will be posted after they have been selected
Winner(s) will be selected using Random.org
The winner(s) will have THREE days from the date they are posted to provide a mailing address. If you do not contact me within three days a replacement winner will be selected. NO EXCEPTIONS
The book(s) will be mailed directly from the publisher or author and no substitutions are allowed
Winners will be subject to one copy per household, which means that if you win the same title in two or more contests, that you will only receive one copy of the title in the mail
Seductive Musings is not responsible for prizes that are not honored, distributed in a timely manner, lost, stolen, or damaged during transit
All giveaways are subject to change/cancellation without prior written notice
Good Luck!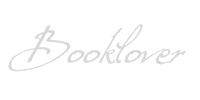 *I am an Amazon affiliate and receive a small (and I mean very small) referral fee for purchases made using a link on this blog. I don't use Amazon to earn money, I use it because the widgets are cool, easy to use, and serve my purposes to showcase books & such with minimal effort, but most importantly they have great prices and offer both new and used items. As a book addict I love that I can find just about anything I want in one place. If you are going to purchase a featured book anyway, and you know you won't pay more by using the links on this blog than you would by visiting Amazon on your own, I will be eternally grateful for supporting this blog by using the links, and don't forget that the referral fees from your purchases will sponsor the "Reader Rewards" giveaways :)