Monday, October 4
Sorry, but the image containing the Monday's Muse has been removed from this blog so as not to violate any copyright issues. Thanks for your understanding!
Last week I read two great books, one of which was
Backstage Pass
by Olivia Cunning who was also a guest here last week. Olivia's hero, Brian is in the band "Sinners" and is a lead guitarist who is inspired by his heroine in more ways than one. Every time I pictured him in my mind, this is what I saw :) So I thought it only fitting that he be our Muse this week. However, our Muse is not a musician, but is in fact a professional tennis player. His name, for those of you with inquiring (and Google minded) minds is Feliciano Lopez aka my version of Brian from Backstage Pass :) He could write musical notes on my skin ANYDAY!
The other book I read last week, was Simply Irresistible by Jill Shalvis. I am a BIG fan of Jill's romances, but this series, the Lucky Harbor series, promises to be my favorite that she has ever written. I had high hopes for this book after reading Slow Heat earlier this year (which I thought was just about perfect), but Maddie and Jax's story....WAS perfect. When I post my review you'll find out why I loved it so much, and it is one of the very few books that I've given 5 stars to this year. I can't say enough good things about it, that's how much I loved it. It will definitely make my "tops" list at the end of the year. I wish I had time to sit down and re-read it again.
In other Musings news:
Tuesday Mary Wine and her hero Connor Lindsey from Highland Hellcat will be my guests
Wednesday Jennifer Haymore will be my guest to celebrate her newest historical romance, A Season of Seduction
On Thursday I will have the winners from the Courtney Milan, Christina Phillips & Olivia Cunning giveaways
If you are a relatively new Musings follower you may not know, but each October I add a special graphic to every post in honor of this month being Breast Cancer Awareness Month. At the bottom of each post you will see "Share the Love...Click Here to Save a Life" This will take you to a site where all you have to do to donate a mammogram to a woman in need is to click a button. That's it! The Breast Cancer site has sponsors who donate funds based on the number of clicks they get. It doesn't cost you a penny and it should only take you all of 10 seconds each day, but it could mean a lifetime of difference for someone. So I urge you to click each time you read a post and hopefully we'll help save a life.
I updated the Newest Temptations that are being released this month, and can I just say WOW! I knew there were a lot of great books coming out this fall, but I couldn't believe it when at the end I realized that I had added over 125 to the list (that's basically just for October!).
Which leads me to this...I'm still looking for Seductive Reviewers so email me if you're interested. Don't be shy :)
I also updated the Tempting Trailer and this week it features a book that I seriously cannot wait to get my hands on! It's Inside Out by Lauren Dane.
Lastly, while this isn't exactly Musings news it's something that I'm especially looking forward to so had to share with you all, author Lila DiPasqua is having a HUGE October blog party that begins today to countdown the release of the second book in her
Fiery Tales series
,
The Princess In His Bed
. She's having a different guest author each day with daily giveaways. To see a complete list of all of the authors that she is having, you can click on the
Contests
tab at Seductive Musings, or you can just go to visit
Lila's blog
and join in the fun :)
Have a wonderful Monday!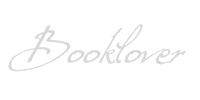 *I am an Amazon affiliate and receive a small (and I mean very small) referral fee for purchases made using a link on this blog. I don't use Amazon to earn money, I use it because the widgets are cool, easy to use, and serve my purposes to showcase books & such with minimal effort, but most importantly they have great prices and offer both new and used items. As a book addict I love that I can find just about anything I want in one place. If you are going to purchase a featured book anyway, and you know you won't pay more by using the links on this blog than you would by visiting Amazon on your own, I will be eternally grateful for supporting this blog by using the links, and don't forget that the referral fees from your purchases will sponsor the "Reader Rewards" giveaways :)