Monday, October 11
Sorry, but the image containing the Monday's Muse has been removed from this blog so as not to violate any copyright issues. Thanks for your understanding!
I had a hard time picking a Muse this week...after all there's sooo many inspiring Muse's to choose from :) Usually I like to pick a Muse that looks like a hero from the book that I've either just read, or am reading. I'm currently reading
Seven Nights to Forever
by Evangeline Collins (which I am loving), and for me the book evokes more of a mood, than an image of the hero. So I wanted a Muse that was sumptuous, masculine, and yet a little bit vulnerable too because the hero is an honorable man who needs some love in his life and a soft place to land...which of course he finds in the arms of his heroine :) *Sigh* I'm only about half way through the book and can't wait to finish reading it.
This week on Seductive Musings I may not be around as much as I'd like to be. I've got family visiting for the next two weeks (yes TWO whole weeks) so I will have less spare time than I usually do (which is the only time I can blog). However, I will most definitely be here on Tuesday and Wednesday because....
Tuesday author Shana Galen will be here to celebrate her newest historical romance, The Making of a Gentleman. I really enjoyed the first book in this series, The Making of a Duchess.
Wednesday debut author Tiffany Clare will be my guest to celebrate her new historical romance The Surrender of a Lady which has been receiving some great reviews.
The rest of the week is going to be kind of up in the air, depending on the amount of free time that I get :)
Some other interesting updates (at least to me):
I'm up to $50 in Swagbucks Amazon gift certificates! Woo hoo! I've decided that since the Kindles WiFi is only $139.00 I am going to save up my gift certificates I've earned from my searches and finally buy one. I'm so excited about this especially since the Kindle will in essence be FREE just from doing internet searches, polls, and surveys at Swagbucks. If you are not using Swagbucks then I ask....why not? Granted it's going to take me a little bit longer to earn the remaining points to get the rest of the Amazon gift certificates that I need, but maybe I will get lucky and Amazon will lower the price again for the holidays (crossing fingers). And what is just as great is that once I get the Kindle I can then buy ebooks using Amazon gift cards that I've also won from Swagbucks! Doin' the happy dance!
There's a new Tempting Trailer this week.... A Storm of Pleasure by Terri Brisbin. This book came out last week or so and is the second book in her Storm Trilogy. Historical romance, Scotland and a little bit of the paranormal :)
Don't forget to Click on the Pink ribbon(below) to donate a mammogram to a woman in need :)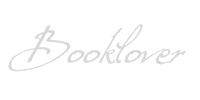 *I am an Amazon affiliate and receive a small (and I mean very small) referral fee for purchases made using a link on this blog. I don't use Amazon to earn money, I use it because the widgets are cool, easy to use, and serve my purposes to showcase books & such with minimal effort, but most importantly they have great prices and offer both new and used items. As a book addict I love that I can find just about anything I want in one place. If you are going to purchase a featured book anyway, and you know you won't pay more by using the links on this blog than you would by visiting Amazon on your own, I will be eternally grateful for supporting this blog by using the links, and don't forget that the referral fees from your purchases will sponsor the "Reader Rewards" giveaways :)