Monday, October 18
Sorry, but the image containing the Monday's Muse has been removed from this blog so as not to violate any copyright issues. Thanks for your understanding!
Fall is my absolute favorite time of year! So what better way to celebrate than to have this week's muse be my favorite Muse, Gerard Butler, surrounded by the golden leaves of fall.
I love everything about fall....the changing colors of the leaves, the sometimes cooler breeze, the late afternoon sun that is warm without being hot. Our leaves this year haven't been as pretty as they have been in the past because we had such a dry summer, and many of the pumpkins grown locally seem smaller too. But I love the fall festivals, jumping in piles of leaves, apples and squash...I pretty much love it all :)
I have family that is still visiting this week so my blogging time will continue to be limited. I was able to do a bit more than expected last week, but I don't anticipate that happening this week...which is fortunate since I didn't have a whole lot previously planned.
Here's what you can look forward to this week:
Thursday, author Evangeline Collins will be my guest to celebrate the release of her new historical romance, Seven Nights to Forever. I really loved this book and can't wait to share it with you!
I have so many reviews to do it's not even funny, so any spare time I have will be spent getting those posted.
This week's Tempting Trailer is for Beth Kery's new novel, Explosive, which will be released on Dec 7th.
Don't forget to Click on the Pink ribbon(below) to donate a mammogram to a woman in need :)
Have a great week!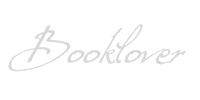 *I am an Amazon affiliate and receive a small (and I mean very small) referral fee for purchases made using a link on this blog. I don't use Amazon to earn money, I use it because the widgets are cool, easy to use, and serve my purposes to showcase books & such with minimal effort, but most importantly they have great prices and offer both new and used items. As a book addict I love that I can find just about anything I want in one place. If you are going to purchase a featured book anyway, and you know you won't pay more by using the links on this blog than you would by visiting Amazon on your own, I will be eternally grateful for supporting this blog by using the links, and don't forget that the referral fees from your purchases will sponsor the "Reader Rewards" giveaways :)