Monday, October 25
Sorry, but the image containing the Monday's Muse has been removed from this blog so as not to violate any copyright issues. Thanks for your understanding!
Let's talk dimples this Monday. I am a complete and utter sucker for dimples....the one on cheeks....on the face :) Though I am also a fan of dimples on the other cheeks as well *grin*. What can I say I'm an avid admirer of the male form. I was watching a TV program over the weekend and one of the actors had absolute killer dimples. He played the part of the bounty hunter, and I sooo couldn't really see him in that role because when he smiled, which he did a lot (not that I'm complaining) he didn't seem ruthless enough to be that kind of man. Anyways, he was the inspiration for the theme for this week's Muse. Surprisngly I couldn't find a Muse in my files that had dimples...on the face, so I had to settle for dimples above the other cheeks....I hope you don't mind ;)
After my company left I closed the door and enjoyed some "me" time, and decided I would read
Styx's Storm
by Lora Leigh. I've been toying with the idea of not reading the Breeds series any more, especially after my disappointment in Jonas's story. But somehow I just can't seem to give it up, I'm addicted. I keep hoping that each new story will hold the intensity, uniqueness, and yes the sexiness that had me hooked after reading Tempting the Beast, the first book published by Ellora's Cave. When I first read the books it was so different from what I had been reading and I loved her Alpha heroes. Her heroes are still Alpha, but the series isn't really progressing for me. At this point the heroes seem almost interchangeable for me. At least with Styx's Storm the hero, Styx had a Scottish brogue, but I have to admit that even as much as I love that, in this book it just didn't seem to fit. I think Styx's Storm is exactly what you might have come to expect from Lora Leigh's Breed series, and therein lies the problem for me. They have become the same book with slight differences and I am saddened by my feelings towards the new novels in the series, but I just can seem to give them up just yet. Is this the case of a series going on past it's expiration date, is it just me? If you've read the series, especially the newest books I'd love to hear your thoughts.
Here's what you can look forward to at Seductive Musings this week:
Tuesday author Cherise Sinclair will be my guest to celebrate her newest novella, Master of the Abyss. I've become completely addicted to her BDSM romances, and can't wait to get my hands on this newest one.
Thursday author Gena Showalter will be here. Her paranormal romances are very popular, so I can't wait to find out more about Ecstasy in Darkness
Friday author Angela Johnson will be my guest with her new medieval romance Vow of Deception. She's a new to me author, so I'm excited to learn more about her and her novels.
In between that, especially before the end of the month, I have several reviews to post. Due to the amount that I have to get done they may not be as in depth as I usually have time for, so I'll probably keep them brief and to the point, but I think what I will do is open them up to questions at the end . So if there is something that you want more info on, or more details about you can put them in a comments and I'll respond to your inquiries in the comments.
I have a new Tempting Trailer for Dee Tenorio's newest Samhain Publishing release, Shaken.
I also added a new item to the left sidebar to show the progress of my Swagbucks Kindle Quest....in case you're interested....or not :)
That's all the news from me, what's new with you?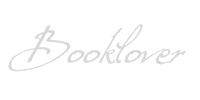 *I am an Amazon affiliate and receive a small (and I mean very small) referral fee for purchases made using a link on this blog. I don't use Amazon to earn money, I use it because the widgets are cool, easy to use, and serve my purposes to showcase books & such with minimal effort, but most importantly they have great prices and offer both new and used items. As a book addict I love that I can find just about anything I want in one place. If you are going to purchase a featured book anyway, and you know you won't pay more by using the links on this blog than you would by visiting Amazon on your own, I will be eternally grateful for supporting this blog by using the links, and don't forget that the referral fees from your purchases will sponsor the "Reader Rewards" giveaways :)