Saturday, October 30
I've made no secret about my quest to get a Kindle lately :) It's not that I think it is superior to other digital readers, or possibly the best out there, but having a Kindle over other readers definitely has it's advantages which is why I want one so badly. It would make my life easier, and more enjoyable ;)
Since I don't have the $$$ to buy one, I decided that I would try and earn one with my
Swagbucks
, and the good news is is that I already have $50 to put towards it. BUT, and this is a big BUT Gena Showalter is currently running a contest and she's giving one away to the person who sends the most web traffic to
this site
.
So I'm asking nicely, would you pretty please with sugar on top click on the link above? Show me some love, because you know how much I love you all! And in the off chance that I win the Kindle from Gena's contest I will giveaway a $25 Amazon Gift Card code that I've already earned from Swagbucks, but yet not redeemed. That way it will be a win for me AND you! To be eligible to win the Amazon GC you need:
to be a Musings follower
be able to redeem it at Amazon.com
leave a comment letting me know you clicked the link (this is completely on the honor system, so I ask that you only leave a comment if you clicked the link)
if you want to increase your odds of winning the Amazon Gift Card code (ie increase my odds of winning the Kindle) Tweet or Like this on Twitter and/or on Facebook once you've visited the site....there's handy dandy links towards the bottom of the page that will make it super easy.
do all of this by November 8th
sadly if I don't win the Kindle, I won't have any Swagbucks Amazon GC codes to share since I'll need to keep accumulating them to buy one :( Therefore I won't be able to giveaway the $25 Amazon GC code. Winning and gifting, in this case, go hand and hand.
I know it might come off bad asking you to click to help me win a Kindle, but I'm desperate here people :) Seriously though, even if you don't click, I'll still love ya'll just for taking a few minutes out of your day to stop by the blog and read this post. Have a great weekend!!!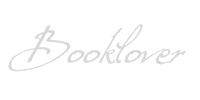 *I am an Amazon affiliate and receive a small (and I mean very small) referral fee for purchases made using a link on this blog. I don't use Amazon to earn money, I use it because the widgets are cool, easy to use, and serve my purposes to showcase books & such with minimal effort, but most importantly they have great prices and offer both new and used items. As a book addict I love that I can find just about anything I want in one place. If you are going to purchase a featured book anyway, and you know you won't pay more by using the links on this blog than you would by visiting Amazon on your own, I will be eternally grateful for supporting this blog by using the links, and don't forget that the referral fees from your purchases will sponsor the "Reader Rewards" giveaways :)