Thursday, November 18
My guest today is a new to me author...not only under her new pen name Eve Berlin, but also the one many of you may already be familiar with...Eden Bradley. But no matter what name she writes under you know you'll be getting a lush and sensual romance. Her new erotic romance,
Pleasure's Edge
, is her debut as Eve Berlin and was released earlier this month. I've been wanting to read this story since I first learned about it earlier this year...even before I knew Eve was also Eden...don't you just love those names! I do :) Eve is my special guest today to share
Pleasure's Edge
along with her characters Dylan and Alec with us. Read and enjoy!
Welcome to Seductive Musings Eve! For you, what makes a romance novel a great love story and what makes writing erotic romances so compellingly seductive to your muse?
I think what makes for a great romance are the characters—that's what draws a reader in-and what draws me into the story I'm working on. What keeps them apart? What brings them irresistibly together? What about their history makes them feel like real people to the reader? And then you have to add that tiny element of pure fantasy, tapping into those little things that make our hearts sing. It can be a few words spoken, a look exchanged. It's the subtleties.
Erotic romance
is
seductive to me—as both a writer and a reader. I think people are their most basic, primal, raw selves during those most intimate moments. And what's more intimate than sex, sharing your body with another person?
Your debut novel as Eve Berlin, Pleasure's Edge, is the first book in your new
Edge series
. Can you tell us a little bit about the books in this series, how many there might be, and how they will be connected?
PLEASURE'S EDGE, which was just released, was contracted as a single novel. But when I had to write a second book for Berkley Heat, doing Dante's story in DESIRE'S EDGE (out in August, 2011), just seemed natural. I fell a little in love with him as Alec's best friend in PLEASURE'S EDGE. Now I'm putting together proposals for two more books with spin-off characters, so keep your fingers crossed that my editor likes these ideas and there will be more EDGE books!
If you had an opportunity to provide only a two or three sentence "teaser" quote from Pleasure's Edge, to grab the attention of potential readers and give them a glimpse and feeling of what the story is about what would it be?
"If it turns out you can't break me, as you seem to think you can—"

"Oh, I will. Although I prefer to think of it as taming."
Tell us about your hero, Alec Walker. What do you think will make readers, much like his heroine Dylan, fall in love with him despite her need for control? And can you tell us a little bit about their story in Pleasure's Edge?
Alec is pure alpha male, perhaps the most alpha character I've ever written. He's the total fantasy alpha, big and muscular, built like a football player. And completely in command. Yet, when the BDSM play gets really serious, he also shows that tender care-taking side that just melts me. It's that contrast—a man who can spank you until you cry, then gently wipe your tears away, whispering assurances against your cheek…*sigh*
Dylan is a woman who is always in control, so when she meets Alec and he challenges her to submit to him, she's certain she'll never truly submit. But Alec's years as a sexual dominant have served him well, and he can sense her need to let go. When it does happen, the experience is powerful for them both. It's like that saying about how the mighty have fallen, but in this context there's nothing bad about it. The more tightly a person hangs onto their sense of control, the more intense it is when they finally let it all go.
What makes Dylan the perfect woman for Alec? What are some of the qualities that attracts him to her and makes her irresistibly tempting to the point that he is willing to surrender his heart to her?
He's spent too much time with totally submissive women. It's always been easy for him—gorgeous women falling at his feet, and none of them really challenging him—until Dylan. She's smart, competent, and her journey of self-discovery while with him is enormous, something that really hits him hard. He respects her, admires her, and the connection is intense! And as Alec breaks through Dylan's walls, his own come crumbling down.
What's your favorite scene or moment from Pleasure's Edge, and why? Can you describe it (or provide a short excerpt) for us without giving too much away?
This scene takes place at the
Pleasure Dome
, the BDSM club Alec takes Dylan to for the first time, after challenging her to submit to him. The reason I love this scene is that it's one of those transformational moments brought about by something that is driven by sexual desire. I think this is the sort of thing that can happen in real life, particularly during extreme forms of sex, which can be incredibly intense.
"Dylan."

"What?"

"Look at me."

The absolute command in his voice startled her and she turned her head. Her pulse was racing, a low thrum in her veins. She wanted to argue, but his expression told her not to.

She'd never been cowed by anything or anyone in her life. But that wasn't what this was. Something was happening to her, gears beginning to shift in her head. She didn't understand it.

"I know this is difficult for you," he said. "But you have to make an effort to give yourself over to it. To me."

"Yes," she whispered, her throat tight. She couldn't seem to take in enough breath to speak normally.

"There are going to be rules here. Once we get started you are not to speak unless I ask you a question, or unless there is something you absolutely must tell me. And I mean absolutely: only if your physical or mental well-being is compromised. If you feel you are in real danger. Simply being a bit scared is not reason enough. I expect you to have some fear. Frankly, I wouldn't be doing my job if you don't, at some point."

She looked at him, her mind emptying out at an alarming speed. She didn't like this distinct melting sensation in her arms and legs. The sensation of weakness.

"Do you hear me, Dylan?"

"Yes. I hear you."

"But?"

"But...I don't know if I can do this."

"You can. I can feel it in you, Dylan. I have since the moment we met. And I am not being arrogant. I've spent a number of years learning to see these things."

"I know. It's not your abilities I'm doubting."

He put a hand on her thigh, and she felt it down to her bones, that electric tingle.

"Why do you doubt yourself?" he asked her.

His gaze was hard on hers. Solid. The blue was dark, deep, his pupils wide in the dim light.

"I've always considered myself to be sexually sophisticated. I've had plenty of experience. I'm not...bragging. But...I thought I could handle this. That it would be easy. But now that I'm here...God, I can barely admit this to you. To myself. I feel like an idiot. And I don't like that."

She was really shaking now.

"There's no reason to feel you can't admit to being scared or uncertain."

"But I do. Even if this is a normal response for other people who come here for the first time. This is...me. And I don't know if...I don't think I can stay." As she said it her heartbeat thundered, and she wanted to flee. Needed to. "I really have to leave, Alec. I can't do this."

She got up, her knees so liquid she could barely stand.

Alec got to his feet beside her. His arm went around her and he pressed his cheek close to hers. She tried to pull away, but he held her tight.

"Dylan, calm down. You can do this. You're fine."

"I'm not."

She felt like crying. But she wouldn't do it. She would not cry.

"You are. You're with me. I'll take care of everything."

When had any other man said that to her? When would she ever have trusted it if they had? But she trusted Alec, despite the fact that she hardly knew him. Despite herself. Despite her need to be in control. She couldn't figure it out.

Maybe she didn't need to.
What are five fun facts about you or this book, that readers would love to know?
Some of the scenes in this book are based on real life experiences-but I'm not telling which ones!
My pen names, Eve Berlin and Eden Bradley, were created with the whole idea of Eve in the Garden of Eden in mind-sinning, of course. *G* Just something silly that pleased me.
Dylan's apartment is my dream home-or one of them, anyway. I even did a search on several Seattle real estate sites and found a picture of the building. I had a great time decorating the place!
Dylan's best friend, Mischa, is based an awful lot on a very close friend of mine, who is also an erotica author. My friend isn't a tattoo artist, but she is pretty heavily tattooed. Two of their other fellow erotica author friends briefly mentioned in the book, CJ and Jade, are also based on real life author friends. I put people I know into my books a lot. Kara, the heroine in the next book, DESIRE'S EDGE, is named after another good friend. I even let my friend, author Crystal Jordan, design her own boyfriend for the character I named after her in my novella The Art of Desire in the HOT NIGHTS, DARK DESIRES anthology (under my alternate pen name, Eden Bradley).
Like Dylan, I'm tattooed, love black and white photography, have control issues, and love a commanding, kinky man-lol! I only wish I had her sporty silver Audi…
If you could ask readers to finish a sentence what would it be?
Complete this sentence:
If only she could give up that ever-present need to hang on to control, she might be able to finally…
Can you tell us about some of your upcoming releases, or new projects that we can look forward to?
My next Eve Berlin book is DESIRE'S EDGE, out next year. But I also write as Eden Bradley, and my evil twin—although she keeps saying I'm the evil twin!—has several upcoming books:
In March my e-book, THE TURNING KISS, Book Three in my
Midnight Playground vampire series
, will be out from Samhain (Books One and Two,
THE SEEKING KISS
and
BLOODSONG
are available now), and in May will be Book Four, EVERSONG. Also next year will be my second novel from Harlequin Spice, FALLEN ANGEL, another Eden Bradley novel. And in the fall I'll have the fourth book in my
Celestial Seductions series
from Samhain, FALL EQUINOX.
I have more ideas in the works, but no release dates yet, so be sure to check my websites for the latest news!
Finally, just for fun…if you could write the "fortune" in a fortune cookie what would it be?
If it's for me it should say:
'You will be whisked away for a tropical vacation where you will find a suitcase full of fabulous shoes, be waited on by a hot cabana boy, and be fed Oreos intravenously'
(I think I'm a living chick lit novel-or I'd like to be-lol!)
How do you know…
For beautiful erotica author Dylan Ivory, being in control is everything. Growing up in a dysfunctional home, she raised her younger brother–right up to the day he died in a motorcycle accident. Since then, she has lived a life of perfect order, leaving nothing to chance. Then she met the man who was everything she was not…and everything she wanted.
How far you can go…
Alec Walker is a writer of dark psychological thrillers–and a man who lives for thrills. From motorcycles to snowboards to swimming with sharks, there's no end to his lust for excitement. His tastes extend into the bedroom as well, and into The Pleasure Dome, the local BDSM club where he lets no rules bind his desires. The only thing he truly fears is love, and allowing someone else to really know him…
Unless you go over the edge?
While researching a book on sexual extremes, Dylan interviews Alec–and longs to taste the temptation he offers. But he's a self-proclaimed dominant and she refuses to surrender control. Slowly and seductively, though, Alec shows her that by letting go and submitting to his every desire she can experience the ultimate pleasure. But to keep the woman who for the first time brings him to his knees , can Alec take the ultimate risk and surrender his heart?
Congratulations Eve! My sincere thanks for being my guest today.
Pleasure's Edge
has been receiving rave reviews....like 5 star type of reviews. So even if BDSM isn't necessarily your thing, you may want to give this one a try. I just started reading it this week and so far I think Alec deserves a double *sigh*. He's Muse worthy my friends :)
If you'd like to learn more about Eve Berlin you can find her at her website
www.eveberlin.com
, or at her alternate pen name Eden Bradley at
www.edenbradley.com
, on
Facebook
, or at her group blog
The Smutketeer's
.
To celebrate the release of
Pleasure's Edge
Search Amazon.com for Pleasure's Edge berlin
, author Eve Berlin has generously offered to giveaway a $20 Amazon gift card to one lucky Musings reader. Here's how you can enter to win...
Ways to earn entries:
Mandatory: Finish the sentence Eve asked readers to finish in the interview (hint: it's not the fortune cookie question) AND leave a meaningful comment and/or question for her. (good for 1 entry)
Mandatory: You MUST be a Google Friend Connect (GFC) follower in order to be eligible to win (unfortunately an email subscriber, or subscription in Google reader, and a follower are not the same thing so make sure you are signed up as a follower if you'd like to win this book)
If you have a blog, or even if you don't, you can earn extra entries by telling your friends. If they successfully enter to win and mention that you sent them you can each earn extra entries. You can blog about it with a link to this post, post it on Facebook, Twitter, email...or even word of mouth (good for 5 entries for the referrer and the commenter for each friend) . Please note that to earn the points they must mention your GFC name so that I can match you.
Purchase any item from the Seductive Musings Amazon store by using this link, or the Amazon widget contained within this post and email a copy of your purchase receipt to me no later than the deadline to enter (email available in sidebar). Sorry purchases made prior to this date do not apply, and link contained in this post must be used. No faxes or snail mail copies are allowed. No purchases are necessary to win. (good for 25 entries, or 50 entries if a purchase is made from the featured author's available titles)
How to enter:
You can choose to enter as many different ways that you want, but please place all of your entries in ONE comment
Rules and disclaimers:
This contest is open to anyone who can use an Amazon gift card
You must be at least 18 years or older, or of legal age in your country
The contest will end on November 20th at 11:59 pm EST and winner will be posted after they have been selected
Winner(s) will be using Random.org
The winner(s) will have THREE days from the date they are posted to provide a mailing address. If you do not contact me within three days a replacement winner will be selected. NO EXCEPTIONS
The book(s) will be mailed directly from the publisher or author and no substitutions are allowed
Winners will be subject to one copy per household, which means that if you win the same title in two or more contests, that you will only receive one copy of the title in the mail
Seductive Musings is not responsible for prizes that are not honored, distributed in a timely manner, lost, stolen, or damaged during transit
All giveaways are subject to change/cancellation without prior written notice
Good Luck!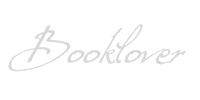 *I am an Amazon affiliate and receive a small (and I mean very small) referral fee for purchases made using a link on this blog. I don't use Amazon to earn money, I use it because the widgets are cool, easy to use, and serve my purposes to showcase books & such with minimal effort, but most importantly they have great prices and offer both new and used items. As a book addict I love that I can find just about anything I want in one place. If you are going to purchase a featured book anyway, and you know you won't pay more by using the links on this blog than you would by visiting Amazon on your own, I will be eternally grateful for supporting this blog by using the links, and don't forget that the referral fees from your purchases will sponsor the "Reader Rewards" giveaways :)