Friday, November 19
J'aime les histoires d'amour, des contes de fées en particulier sur l'amour ... encore plus quand les mots d'amour sont en français. No you didn't happen upon the wrong blog. I was playing around with the Google translator and decided to translate my opening sentence to French... ya know, just for fun :) Since I don't speak(or write) French (but it is on my bucket list of things I would love to learn) I don't know how accurate it is, but this is what it is supposed to say, "I love stories about love, especially fairy tales about love...even more so when the words of love are in French :) "
My guest today feeds my need for love, fairy tales coming true (at least in fiction), and the terms of endearment in the French language that I love so much. Lila DiPasqua is here today to share her thoughts on how to seduce your own Prince Charming, courtesy of some helpful suggestions from her seductive heroines, and to share her newest collection of novellas in her
Fiery Tales series
,
The Princess in His Bed
. Read and enjoy!

Like most, I grew up reading fairy tales. They were the first romances I ever read!

My Fiery Tales series (Berkley Sensation) is about…well, you guessed it….fairy tales. Retellings of three classic fairy tales in each book, to be exact. Yes, you get three sinfully seductive rakes inside each novel—–both in AWAKENED BY A KISS (out now) and my newest release, THE PRINCESS IN HIS BED!

These books are sexy. These books are fun. And these books are tantalizing, with a healthy dose seduction. *winks*

Now as a young girl, I dreamed of finding my own Prince Charming. And I did! My heroines, you see, are no different. They managed to capture the hearts of their very own Prince Charmings, and live happily ever after.

Oh what fun it is to see these three seasoned, carnally talented rakes fall head-over-heels in love!

So how did these ladies land these gorgeous men? Being the caring and considerate heroines they are, they have asked me to compile a list of dos and don'ts for other ladies out there looking to land their own Prince Charming.

1. Don't be too quick to judge a rake.

You should give a rake chance—and perhaps a good ogling—especially when he's standing before you in nothing but a bath linen, all muscle and sinew, declaring that he's been infatuated with you for a long time. Aimee thought Adam was nothing more than a libertine. She was wrong. (The Marquis' New Clothes from THE PRINCESS IN HIS BED)

2. Do feel him up, like you're petting a horse.

This will keep your rake unbalanced and unsure as to why he's at the receiving end of the peculiar touching. It's sure to spike his interest and leave a lasting impression—not to mention lead to more touching of the carnal variety from said rake . . .ahem. (Aimee in The Marquis' New Clothes from THE PRINCESS IN HIS BED)

3. Do write bold letters to your intended Prince Charming asking him to explain sex, orgasm and seduction.

It will leave him burning and keen. He'll be thinking about you well after he's written reply. If fact, he just won't be able to get you out of his mind. (Emilie from The Lovely Ducking in THE PRINCESS IN HIS BED).

4. Do bring along an erotic volume full of drawings depicting your wish list of sexual positions you would like to partake in and show them to your rake.

This has a double benefit. Not only will it drive him wild. But it will offer him a guideline. And, ladies, we all know how much men (historical or otherwise) appreciate a playbook. *smiles*(Emilie from The Lovely Ducking in THE PRINCESS IN HIS BED)

5. Do demonstrate your gratitude when your rake has the upper hand and doesn't use coercion to force you to be his mistress.

You know he could have easily demanded sex in return for the diamonds, but he didn't! Damn him! WARNING: This will make you see him in a whole different light, and make you want him more. And the results are sublime . . . (Princess Gabrielle, from The Princess and the Diamonds in THE PRINCESS IN HIS BED).

6. Do believe that love can change a rake.

A man torn between duty and love can do the right thing. (Anne in Little Red Writing from AWAKENED BY A KISS)

7. Do wear your lucky boots!

Or anything else that brings you good fortune when you're on a mission to seduce the most wickedly handsome—and utterly stubborn—man in the realm. (Elisabeth in Bewitching in Boots from AWAKENED BY A KISS).

8. Do kiss your sleeping beauty (Sleeping Beau) awake.

He'll never forget that luscious kiss, your night of raw ecstasy, or you! You'll be amazed at the intense connection two people can make in what was supposed to be nothing more than an anonymous sexual encounter. (Catherine in Sleeping Beau from AWAKENED BY A KISS).

My ladies in AWAKENED BY A KISS and THE PRINCESS IN HIS BED hope that you will find this list useful in reforming a rake.
Inspired by "The Emperor's New Clothes," "The Ugly Duckling, and "The Princess and the Pea," Lila DiPasqua spins three sexy tales that give new meaning to the term bedtime story…
The Marquis' New Clothes: To save her cousin, Aimee de Miran must retrieve a jeweled ring from the most sinfully seductive man at court, the Marquis de Nattes. But to search his considerable wardrobe she'll have to get very close to the notorious rake…and soon she finds herself very close to him indeed, with his clothes—and hers—utterly forgotten…
The Lovely Duckling: Reputed for his carnal skills, Joseph d'Alumbert prefers amorous encounters without emotional entanglement—until a quick-witted lady stirs tender feelings and hot desire. Emilie de Sarron suffered burns to her body as an infant, and keeps her scars—and her heart—well hidden. But Joseph is determined to peel away her inhibitions, one slow steamy kiss at a time, to reveal the beautiful swan inside…
The Princess and the Diamonds: Princess Gabrielle can't sleep at night. There is something hard in her bed. No, not just the stolen diamonds tucked under her mattress, but the handsome Marquis on it….whose carnal talents she can't resist. But he threatens her secret mission, and worse, she stands to lose far more than the diamonds---her heart is at stake….
Meet sexy rake Adam de Vey, the Marquis de Nattes from
"The Marquis' New Clothes"
in THE PRINCESS IN HIS BED
excerpt
, and read a bonus
exclusive excerpt
just for Musings readers :)
Three classic fairytales—"Sleeping Beauty," "Puss in Boots," and "Little Red Riding Hood"—cleverly retold with enough sensual twists to prove wickedly ever after does exist…
Sleeping Beauty --- Sleeping Beau --- Five years ago, the notorious rake, Adrien d'Aspe, Marquis de Beaulain, was awakened by a sensuous kiss—and experienced a night of raw ecstasy that was branded into his memory. Years later, he spots his mysterious seductress—and this time, he has no intention of letting her go…
Little Red Riding Hood --- Little Red Writing --- Nicolas de Savignac, Comte de Lambelle, has been assigned by the King to uncover the secret identity of the author writing scandalous stories about powerful courtiers. He never expected his investigation would lead to his grandmother's house, or to a ravishing woman who would stir his deepest hunger…
Puss in Boots ---
Bewitching in Boots
--- Elisabeth de Roussel, daughter of the King, is accustomed to getting what she wants—and she wants Tristan de Tiersonnier, Comte de Saint-Marcel, an ex-commander of the King's private Guard. A recent injury has forced Tristan to leave his distinguished position, but Elisabeth is determined to make him see he's every bit the man he once was—and more than man enough for her…
Congrats Lila on your wickedly sexy
Fiery Tales series
, and thanks for being my guest! If you'd like to learn more about Lila and her sensual fairy tales you can find her at her website
www.liladipasqua.com
, her
blog
,
Facebook
,
MySpace
,
Twitter
, her
Yahoo Group Newsletter
, and last but not least at
Goodreads
. I can't wait for the next addition to her fairy tales with
A Midnight Dance
which comes out next summer
(August 2011)
.
To celebrate the release of Lila DiPasqua's newest addition to her Fiery Tales series, The Princess in His Bed, one lucky Musings commenter will win a signed copy of
AWAKENED BY A KISS
or
THE PRINCESS IN HIS BED
---winner's choice!
Ways to earn entries:
Mandatory: Answer this question from Lila: Let's talk dos and don'ts! Do you have any dos and don'ts for us romance authors? For example—"Don't give me lots of description". "Do have lots of scorching love scenes". "Do give me more tortured hero romances!" That sort of thing. Please, no naming of actual authors or book titles in your responses! Let's just keep this general and fun!! *smiles* (good for 1 entry)
Mandatory: You MUST be a Google Friend Connect (GFC) follower in order to be eligible to win (unfortunately an email subscriber, or subscription in Google reader, and a follower are not the same thing so make sure you are signed up as a follower if you'd like to win this book)
If you have a blog, or even if you don't, you can earn extra entries by telling your friends. If they successfully enter to win and mention that you sent them you can each earn extra entries. You can blog about it with a link to this post, post it on Facebook, Twitter, email...or even word of mouth (good for 5 entries for the referrer and the commenter for each friend) . Please note that to earn the points they must mention your GFC name so that I can match you.
Purchase any item from the Seductive Musings Amazon store by using this link, or the Amazon widget contained within this post and email a copy of your purchase receipt to me no later than the deadline to enter (email available in sidebar). Sorry purchases made prior to this date do not apply, and link contained in this post must be used. No faxes or snail mail copies are allowed. No purchases are necessary to win. (good for 25 entries, or 50 entries if a purchase is made from the featured author's available titles)
How to enter:
You can choose to enter as many different ways that you want, but please place all of your entries in ONE comment
Rules and disclaimers:
This contest is open to both US & International addresses
You must be at least 18 years or older, or of legal age in your country
The contest will end on November 21th at 11:59 pm EST and winner will be posted after they have been selected
Winner(s) will be chosen from among eligible comments using Random.org
The winner(s) will have THREE days from the date they are posted to provide a mailing address. If you do not contact me within three days a replacement winner will be selected. NO EXCEPTIONS
The book(s) will be mailed directly from the publisher or author and no substitutions are allowed
Winners will be subject to one copy per household, which means that if you win the same title in two or more contests, that you will only receive one copy of the title in the mail
Seductive Musings is not responsible for prizes that are not honored, distributed in a timely manner, lost, stolen, or damaged during transit
All giveaways are subject to change/cancellation without prior written notice
Good Luck!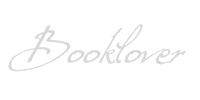 *I am an Amazon affiliate and receive a small (and I mean very small) referral fee for purchases made using a link on this blog. I don't use Amazon to earn money, I use it because the widgets are cool, easy to use, and serve my purposes to showcase books & such with minimal effort, but most importantly they have great prices and offer both new and used items. As a book addict I love that I can find just about anything I want in one place. If you are going to purchase a featured book anyway, and you know you won't pay more by using the links on this blog than you would by visiting Amazon on your own, I will be eternally grateful for supporting this blog by using the links, and don't forget that the referral fees from your purchases will sponsor the "Reader Rewards" giveaways :)