Friday, November 12
Have you ever heard of the "Hot Hendersons"? If not, then you are missing out my friends! They 're not real, though I can imagine that many readers like myself wish they were...they are the creation of my guest author's vivid and steamy imagination. It was in the story "Twisted Steel and Sex Appeal" within the anthology
Hard as Nails
that I read my first erotic romance featuring an older woman and a younger man...and I didn't quite know how I would feel about the combination when I read the description of the story...but I enjoyed all of the rest of the stories so I gave it a shot....and I have to say it was one of my favorites and I remember it more than any of the other ones in the anthology.
My guest today is erotic romance author M.A. Ellis and she is here today to share a little bit about her newest story Just Press Play, research for her books, and family :) Read and enjoy!
Bondage, Discipline and Research...AKA Lessons Learned!
A funny thing happened seventeen hours after my first foray into literary heavy bondage, a contemporary erotic romance titled JUST PRESS PLAY, hit the Ellora's Cave bookstore. Somewhere on my way to being what I assumed was wittily covert with kudos to my research partner, all proverbial hell broke loose. And that would be the type of brimstone that arrives via phone calls, emails and texts from an entity much worse than Satan (my Italian mother) and minions (two aunts and three cousins) that could easily vanquish any demon from the Seven Circles. Seriously, these ladies could take them down armed with nothing more than glitter bingo daubers, polenta spoons and 'the look'. You all know the one. I'm sure you do.
Anyhow, I felt pretty fortunate to find a professional who could expound on the particulars of voyeuristic and exhibitionistic bondage and discipline and merely wanted to offer a sincere 'thank you'. As authors, we can read all the research books and internet material out there and write wonderful BDSM stories. But you really can't put a price on speaking with someone who has first-hand experience in the realm of crops and cuffs and clamps. Well, I've found six people actually
can
put a price on it if we allow for eternal damnation representing a monetary unit, but I digress.
JUST PRESS PLAY is an older woman/younger man story. My heroine, Erin, is a recently-divorced aspiring romance author whose tape recorder full of kinky sex scenes falls into the hands of her neighbor's gorgeous brother. Uh, yeah…definitely NOT going to make the mistake of writing something that close to home again. Oh no, it didn't matter that I have numerous books available for what is sure to be your reading pleasure or the fact my former husband and I haven't been a couple for three years. I immediately got a horrified "Is this YOUR story?" from one of the aunts. Which wasn't as bad as my male cousin calling to tell me his wife's head was all but spinning ala Linda Blair because I mentioned a home improvement store in the acknowledgment and he works at one of the big ones. His co-workers would surely think there was some sort of intra-family kink-o-rama going on. Really, guys?
Really?
Ah, the wacky world of the misunderstood erotic romance author. I'll simply chalk this one up as a lesson learned. From now on, straightforward and succinct praise for the people who lend their expertise and allow me to be a better writer.
But romance is a wonderful thing. I love reading it and I love writing it. The fact that my younger hero, Daniel, honed in on exactly what my heroine wanted—or more importantly, what she
needed
—made me extremely proud. Don't we all want husbands and boyfriends and partners who understand our wants and desires? Of course we do. And desires range from the mundane to the mind-blowing variety. I'm so very happy my readers seem to love both ends of the sensual spectrum. For all of you who enjoy those hot and steamy reads, I applaud you and hope you'll love reading Erin and Daniel's tale.
And for my crazy relatives…did I mention the cruise I just took stopped in Key West during Fantasy Fest. I've got four cans of spray-on latex, the personal cell number of a Dom-to-end-all-Doms and a huge box of key lime truffles—which aren't in the least bit kinky but are pretty darn orgasmic—so be prepared,
la mia famiglia
. Be prepared.
Erin learned a great deal during one of the workshops at RomantiCon. But she never dreamed, when she asked her friends to help act out one of her sex scenes, that her tape player would fall into the hands of a ridiculously hot, younger man.
Daniel loves older women and has lusted after Erin for years. He's been waiting for the perfect time to approach her. He can't wait to find out if she's channeling her own desires into the characters in her book. Daniel thinks Erin is a secret exhibitionist and it's finally time to step up and let her know he's ready for anything she's up for.
Erin isn't the only one adept at sexual choreography. Before she can say "watch me", Daniel—riding crop in hand—has her bent over a table at a sex club, determined to fulfill every dark fantasy Erin has ever had.
Reader Advisory: A group of strangers watch as Erin—bound to a table and exposed—lives her exhibitionistic fantasy at the hands of her very sexy, very kinky, very proficient younger lover. Just a little something for the voyeur in all of us.
My many thanks Mary Ann for being my guest today! If you'd like to learn more about her and the books she writes you can find her at her website
www.maellisromance.com
, and on
Facebook
. Just an FYI, in case your interested in purchasing any of her books, for some reason Ellora's Cave books have a premium price at Amazon, and are less expensive at the
Ellora's Cave site
...and at
AllRomance ebooks
most of her books have a rebate which is about 50% off list price (not quite sure how that rebate works though).
To celebrate the release of her newest erotic romance, author M.A. Ellis would like to giveaway one digital copy of
Just Press Play
to one lucky Musings commenter. Here's how you can enter to win...
Ways to earn entries:
Mandatory: Answer this question: Which one of M.A.'s books feature a hot, southern fishing guide as the hero? AND leave a meaningful comment and/or question for the author (good for 1 entry)
Mandatory: You MUST be a Google Friend Connect (GFC) follower in order to be eligible to win (unfortunately an email subscriber, or subscription in Google reader, and a follower are not the same thing so make sure you are signed up as a follower if you'd like to win this book)
If you have a blog, or even if you don't, you can earn extra entries by telling your friends. If they successfully enter to win and mention that you sent them you can each earn extra entries. You can blog about it with a link to this post, post it on Facebook, Twitter, email...or even word of mouth (good for 5 entries for the referrer and the commenter for each friend) . Please note that to earn the points they must mention your GFC name so that I can match you.
Purchase any item from the Seductive Musings Amazon store by using this link, or the Amazon widget contained within this post and email a copy of your purchase receipt to me no later than the deadline to enter (email available in sidebar). Sorry purchases made prior to this date do not apply, and link contained in this post must be used. No faxes or snail mail copies are allowed. No purchases are necessary to win. (good for 25 entries, or 50 entries if a purchase is made from the featured author's available titles)
How to enter:
You can choose to enter as many different ways that you want, but please place all of your entries in ONE comment
Rules and disclaimers:
This contest is open to US & International readers
You must be at least 18 years or older, or of legal age in your country
The contest will end on November 14th at 11:59 pm EST and winner will be posted after they have been selected
Winner(s) will be selected by the author
The winner(s) will have THREE days from the date they are posted to provide a mailing address. If you do not contact me within three days a replacement winner will be selected. NO EXCEPTIONS
The book(s) will be mailed directly from the publisher or author and no substitutions are allowed
Winners will be subject to one copy per household, which means that if you win the same title in two or more contests, that you will only receive one copy of the title in the mail
Seductive Musings is not responsible for prizes that are not honored, distributed in a timely manner, lost, stolen, or damaged during transit
All giveaways are subject to change/cancellation without prior written notice
Good Luck!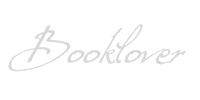 *I am an Amazon affiliate and receive a small (and I mean very small) referral fee for purchases made using a link on this blog. I don't use Amazon to earn money, I use it because the widgets are cool, easy to use, and serve my purposes to showcase books & such with minimal effort, but most importantly they have great prices and offer both new and used items. As a book addict I love that I can find just about anything I want in one place. If you are going to purchase a featured book anyway, and you know you won't pay more by using the links on this blog than you would by visiting Amazon on your own, I will be eternally grateful for supporting this blog by using the links, and don't forget that the referral fees from your purchases will sponsor the "Reader Rewards" giveaways :)