Tuesday, November 9
I read a lot of historical romance, most of them are good, some are just mediocre, and a few...a small few are absolutely outstanding. Sarah MacLean's novel,
Nine Rules to Break When Romancing a Rake
was an absolutely outstanding historical romance! It blew me away, and was so much more than I expected...that doesn't happen very often. I laughed, I cried, and fell in love with both the hero and heroine. I knew when I finished reading it earlier this year that it would make my tops list at the end of the year...it was just that good. In fact it may be my favorite historical romance this entire year. Which is why I've eagerly been anticipating Sarah MacLean's newest historical romance
Ten Ways to Be Adored When Landing a Lord
.
I'm so excited because Sarah is my guest today to share some of her brilliance with us and to celebrate the release of Ten Ways to Be Adored When Landing a Lord by giving us a Lord landing checklist ....of sorts :) Read and enjoy!
My most recent book, Ten Ways to Be Adored When Landing a Lord, is a companion to my first adult romance, Nine Rules to Break When Romancing a Rake. The hero, Lord Nicholas St. John is the younger twin brother to Gabriel, the Marquess of Ralston and the Rake in question in Nine Rules . . .. When Nick is named one of London's Lords to Land, he does what any man worth his salt would do—he flees the city and lands himself in Yorkshire, where he meets a woman he can't resist.

So what makes someone a good choice for a Lord to Land? There are certainly more than ten things . . . but for now, I'll give you:

Ten Things That Make A Lord Landable
Brains – Handsomeness is fine, but intelligence doesn't fade. Take Nick, for example: he speaks several languages and is an expert in antiquities. There's something about a man who knows his way around history that makes him eminently landable.
Wicked scar – His mysterious past makes him that much more attractive. And that scar makes him that much more irresistible.
Wicked smile – It offsets the scar with it's promise of humor . . . and more.
Great sense of humor – If you can't laugh with each other, than what's the point? Marriage is for life. And laughter should be a part of it.
Way with kids – Around little ones, he turns into a gentle giant, quick to teach them how to sit a horse . . . or tie a cravat.
Way with animals – He's the first to save a turtle from catastrophe.
Protective instinct – If you need him, he's there. Big and strong and willing to do whatever it takes to keep you safe.
Skillful hands – He knows just how to touch you to make you lose all capacity for rational thought.
Loyal friends – You can tell a man by the company he keeps. And if that company is handsome, intelligent and fun, all the better.
Ability to love beyond reason – You'll make mistakes with him. But he'll forgive you. Because he loves every inch of you. And you can't help but return the favor.
"Lord Nicholas is a paragon of manhood. And his eyes, Dear Reader! So blue!"
Pearls & Pelisses, June 1823
Since being named on of London's "Lords to Land" by a popular ladies' magazine, Nicholas St. John has been relentlessly pursued by every matrimony-minded female in the ton. So when an opportunity to escape fashionable society presents itself, he eagerly jumps—only to land in the path of the most determined, damnably delicious woman he's ever met! The daughter of a titled wastrel,
Lady Isabel Townsend has too many secrets and too little money. Though used to taking care of herself quite handily, her father's recent passing has left Isabel at sea and in need of outside help to protect her young brother's birthright. The sinfully handsome, eminently eligible Lord Nicholas could be the very salvation she seeks.
But the lady must be wary and not do anything reckless…like falling madly, passionately in love.
Thank you Sarah for being my guest today! Ten Ways to Be Adored When Landing a Lord was released on November 1st so you should be able to find it wherever you like to buy your books. Now the wait begins for
Eleven Scandals to Start to Win a Duke's Heart
...which sadly for me, won't be out until May 2011, so I have to chant
patience is a virtue, patience is a virtue, patience is a virtue
in my head as often as necessary :). If you'd like to learn more about author Sarah MacLean and the books she writes you can find her at her website
www.macleanspace.com
,
Twitter
and
Facebook
.
To celebrate the release of her newest historical romance,
Ten Ways to Be Adored When Landing a Lord
, Sarah has offered to giveaway a signed copy of
Nine Rules to Break When Romancing a Rake
to one very lucky Musings follower. Here's how you can enter to win....
Ways to earn entries:
Mandatory: What would your qualifications be to make a Lord landable...you don't need ten, but you do need at least one not already on Sarah's list (good for 1 entry)
Mandatory: You MUST be a Google Friend Connect (GFC) follower in order to be eligible to win (unfortunately an email subscriber, or subscription in Google reader, and a follower are not the same thing so make sure you are signed up as a follower if you'd like to win this book)
If you have a blog, or even if you don't, you can earn extra entries by telling your friends. If they successfully enter to win and mention that you sent them you can each earn extra entries. You can blog about it with a link to this post, post it on Facebook, Twitter, email...or even word of mouth (good for 5 entries for the referrer and the commenter for each friend) . Please note that to earn the points they must mention your GFC name so that I can match you.
Purchase any item from the Seductive Musings Amazon store by using this link, or the Amazon widget contained within this post and email a copy of your purchase receipt to me no later than the deadline to enter (email available in sidebar). Sorry purchases made prior to this date do not apply, and link contained in this post must be used. No faxes or snail mail copies are allowed. No purchases are necessary to win. (good for 25 entries, or 50 entries if a purchase is made from the featured author's available titles)
How to enter:
You can choose to enter as many different ways that you want, but please place all of your entries in ONE comment
Rules and disclaimers:
This contest is open to US addresses only
You must be at least 18 years or older, or of legal age in your country
The contest will end on November 13th at 11:59 pm EST and winner will be posted after they have been selected
Winner(s) will be using Random.org
The winner(s) will have THREE days from the date they are posted to provide a mailing address. If you do not contact me within three days a replacement winner will be selected. NO EXCEPTIONS
The book(s) will be mailed directly from the publisher or author and no substitutions are allowed
Winners will be subject to one copy per household, which means that if you win the same title in two or more contests, that you will only receive one copy of the title in the mail
Seductive Musings is not responsible for prizes that are not honored, distributed in a timely manner, lost, stolen, or damaged during transit
All giveaways are subject to change/cancellation without prior written notice
Good Luck!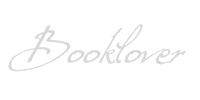 *I am an Amazon affiliate and receive a small (and I mean very small) referral fee for purchases made using a link on this blog. I don't use Amazon to earn money, I use it because the widgets are cool, easy to use, and serve my purposes to showcase books & such with minimal effort, but most importantly they have great prices and offer both new and used items. As a book addict I love that I can find just about anything I want in one place. If you are going to purchase a featured book anyway, and you know you won't pay more by using the links on this blog than you would by visiting Amazon on your own, I will be eternally grateful for supporting this blog by using the links, and don't forget that the referral fees from your purchases will sponsor the "Reader Rewards" giveaways :)