Monday, November 1
Sorry, but the image containing the Monday's Muse has been removed from this blog so as not to violate any copyright issues. Thanks for your understanding!
I'm going for tall dark and handsome for this week's Muse. It's what I'm in the mood for :) I don't think our Muse this week needs any other explanation, because frankly his smoldering look says it all.
This week is at Seductive Musings it's going to be just me, myself and I :) I have many many reviews to post so I am hoping to make some headway into that, and I also have a few giveaway winners to announce. So in a nutshell that's what will be going on in my little corner of the cyberworld this week.
Have a great Monday!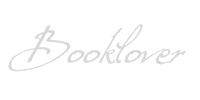 *I am an Amazon affiliate and receive a small (and I mean very small) referral fee for purchases made using a link on this blog. I don't use Amazon to earn money, I use it because the widgets are cool, easy to use, and serve my purposes to showcase books & such with minimal effort, but most importantly they have great prices and offer both new and used items. As a book addict I love that I can find just about anything I want in one place. If you are going to purchase a featured book anyway, and you know you won't pay more by using the links on this blog than you would by visiting Amazon on your own, I will be eternally grateful for supporting this blog by using the links, and don't forget that the referral fees from your purchases will sponsor the "Reader Rewards" giveaways :)