Monday, November 8
Sorry, but the image containing the Monday's Muse has been removed from this blog so as not to violate any copyright issues. Thanks for your understanding!
There is cause for many a happy dance this week, two of which inspired my choice for this week's Muse. Tomorrow is the official release of Lorelei James's newest Rough Riders novel, Cowgirls Don't Cry, that is being released in tandem with....are you ready for this....a FREE Rough Riders short story titled Slow Ride. Lord have mercy on my cowboy lovin' booklover soul, I am in heaven! I'm so excited about this I can hardly contain my excitement.
Check out the covers:
They both go on sale tomorrow November 9th from Samhain publishing, but
My Bookstore and More
has been known to offer them for sale a little earlier than some of the other ebook retailers. I'll be checking it out so that I can buy them and read them as soon as humanly possible :)
In other news (some of which is just as exciting):
Author Sarah MacLean will be my guest on Tuesday to share her newest historical romance Ten Ways to be Adored When Landing a Lord.
On Friday, erotic romance author M.A. Ellis will be my guest to share her stories with us.
In between that, if time allows, I have three reviews I'd like to share with you for The Taming of the Wolf by Lydia Dare, Seven Nights to Forever by Evangeline Collins, and The Princess in His Bed by Lila DiPasqua.
I finally got around to updating the Newest Temptations and there are some really good books that are coming out in November. I've been waiting a while for Lauren Dane's Inside Out and am excited that it's now available :)
This week's Tempting Trailer is for Inside Out...because I don't think you can get enough of that cover.
I think that is just about all I have for you today. Have a great Monday!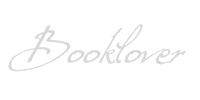 *I am an Amazon affiliate and receive a small (and I mean very small) referral fee for purchases made using a link on this blog. I don't use Amazon to earn money, I use it because the widgets are cool, easy to use, and serve my purposes to showcase books & such with minimal effort, but most importantly they have great prices and offer both new and used items. As a book addict I love that I can find just about anything I want in one place. If you are going to purchase a featured book anyway, and you know you won't pay more by using the links on this blog than you would by visiting Amazon on your own, I will be eternally grateful for supporting this blog by using the links, and don't forget that the referral fees from your purchases will sponsor the "Reader Rewards" giveaways :)