Monday, November 15
Sorry, but the image containing the Monday's Muse has been removed from this blog so as not to violate any copyright issues. Thanks for your understanding!
Peace. This week's Muse is the reason why I watch
Dancing with the Stars
. Do you watch this show? I just started watching it last season when I was flipping through channels and caught our Muse, Maksim Chmerkovskiy, dancing. I was mesmerized. Recently, I was reading an online interview of him and his ex-fiancee (when they were still engaged) and when she was asked what she thought was his best feature she answered that if she had to choose it would definitely be his tush...which she said was firm and perky and even better than it looks....all I have to say to that is, that I would like the chance to confirm her statement...you know strictly for research purposes :) Take a look and I think you will agree that he is definitely worthy of being a Muse....because honestly I would be first in line to take up ball room dancing if he was my instructor, even if he is rumored to be a bit vain and a complete man-whore :)
Now that I've shared my Maks obsession, here's another bit of interestingness in regards to my current Kindle obsession. I've been scouting out the black Friday ads that have been leaked and was looking at the Best Buy ad and saw that they will have the Nook for $99...will that mean that Amazon will have the Kindle for $99? They've been in stiff competition and Amazon seems to keep the Kindle in line with the Nook sooo....I sure hope so! If so I might just have to pitch in some of my own non existent cash to take advantage of such a great price. Which would then mean I would have to start collecting enough Swagbucks for Paypal Cash instead of Amazon Gift Cards to still be able to consider the Kindle Free....but I'm ok with that should the occasion arise :)
This week at Seductive Musings:
Thursday author Eve Berlin (aka Eden Bradley) will be here to share her new book Pleasure's Edge
Friday author Lila DiPasqua will be my guest as a stop on her Blog Tour for The Princess in His Bed.
Tuesday or Wednesday I will have some winners for you, and hopefully some of the reviews I promised for last week....seriously where does the time go?
I have a new Tempting Trailer for you this week. This week it's for Stephanie Tyler's new Shadow Force series and books Promises in the Dark and Lie with Me
And I changed/updated the Upcoming Guests & Events calendar so that it now links directly to my Google calendar which means less updating for me, and more current info for you...goodness all the way around :)
***Updated to add*** I can't believe I forgot to mention the surprise I received last week. My doorbell rang and went to go see...and what did I find....a box of books at my door! What was in it you may ask? An ENTIRE box of the special "Free" edition of Outlander by Diana Gabaldon to share. That's right I have 20 copies of Outlander to giveaway! I'm looking for suggestions on how I should go about this, so I'd love to have your input.
That's it for now, have a great Monday!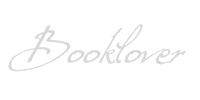 *I am an Amazon affiliate and receive a small (and I mean very small) referral fee for purchases made using a link on this blog. I don't use Amazon to earn money, I use it because the widgets are cool, easy to use, and serve my purposes to showcase books & such with minimal effort, but most importantly they have great prices and offer both new and used items. As a book addict I love that I can find just about anything I want in one place. If you are going to purchase a featured book anyway, and you know you won't pay more by using the links on this blog than you would by visiting Amazon on your own, I will be eternally grateful for supporting this blog by using the links, and don't forget that the referral fees from your purchases will sponsor the "Reader Rewards" giveaways :)