Monday, November 22
Sorry, but the image containing the Monday's Muse has been removed from this blog so as not to violate any copyright issues. Thanks for your understanding!
I had a hard time choosing which type of Muse I wanted to feature for this week. Someone hot, who is hot in the kitchen? Or someone hot who kind of resembles Alec, from Eve Berlin's
Pleasure's Edge
, which I finished over the weekend. The author describes him in one scene wearing jeans and has tattoos, and is all that is sex personified, and I just about melted (you all know how I love a man in jeans!). Alec has a goatee and of course in intense (after all he is a Dom)....but get this...he also cooks! *angels singing* I think I'm in love! So I decided to go with the Muse in jeans with as many attributes as I could find that matched what I pictured in Alec, and let you all know that he cooks instead of just a mediocre Muse that is ACTUALLY cooking (in honor of the Thanksgiving holiday in the US this week). Doesn't he look like he's a take charge kind of man? I'm sure you will agree that I made the right choice :)
This week at Seductive Musings:
I don't actually have a whole lot planned except for Thursday, author Karen Hawkins will be my guest to celebrate the release of her new historical romance One Night in Scotland. So you know in between cooking the turkey and staying sane you can stop by for a bit of a break and take a romance breather.
I'll have some winners to post either later today, or first thing tomorrow depending on what time allows
I'd like to post at least two reviews, but we shall see
I will be adding a special Amazon banner at the top of the blog sometime today to showcase whatever Black Friday and Cyber Monday deals they will be having. I'm very interested to see if the Kindle shows up for only $99. If so, it will be Merry Christmas to me :) I'll only keep it up until next Monday (so a period of a week). If you plan to do any shopping at Amazon over the weekend I would be very grateful if you could start the shopping using a link from the blog, or through the Musings Amazon store. I have a lot of books I'll be giving away for the holiday and New Year (news to come) and will need some $$$ to help offset some of the shipping costs.
I have a new Tempting Trailer for you this week, this time it's for Pleasure Me by Monica Burns
In parting, I also wanted to let you know that I will not be blogging (unless I get my butt in gear) for one week in December because I will be on vacation with my family. If you are interested I am thinking about having a few guest bloggers during that time, maybe you have a hot topic that you'd like to discuss, a review you'd like to post, or even if you are a writer that would like to post a few exclusive excerpts for an upcoming release....contact me so that we can discuss options.
Have a great Monday!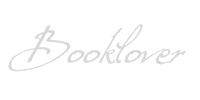 *I am an Amazon affiliate and receive a small (and I mean very small) referral fee for purchases made using a link on this blog. I don't use Amazon to earn money, I use it because the widgets are cool, easy to use, and serve my purposes to showcase books & such with minimal effort, but most importantly they have great prices and offer both new and used items. As a book addict I love that I can find just about anything I want in one place. If you are going to purchase a featured book anyway, and you know you won't pay more by using the links on this blog than you would by visiting Amazon on your own, I will be eternally grateful for supporting this blog by using the links, and don't forget that the referral fees from your purchases will sponsor the "Reader Rewards" giveaways :)