Monday, November 29
Sorry, but the image containing the Monday's Muse has been removed from this blog so as not to violate any copyright issues. Thanks for your understanding!
I only read two books last week, but considering all that went on, I think that's pretty darn good. One of which was Lorelei James's
Cowgirls Don't Cry
. I love me some McKay cowboys, so in honor of the newest, and might I add great, addition to this series, I thought our Muse this week should be a cowboy :) Ms. James' hero in the book made a leather wallet for the woman he secretly loved (his sister-in-law at the time), then when they finally become a couple for Christmas she gets him leather working tools because the wallet that he made her years ago still means so much to her. *sigh* I love that. I'm seriously thinking about packing up the car and moving out west...especially if someone like our Muse this week could be waiting for me :) Lorelei, if you happen to read this, know that every time you gift us with one of your stories it's like the perfect present to your readers and we are lucky enough to get several gifts each year.
This week at Seductive Musings:
Karen Hawkins will by my guest to celebrate her newest historical romance One Night in Scotland. This was supposed to be last week, but we had to reschedule.
Chloe Harris will be here on Wednesday Dec 1st to share her newest Aphrodisia Erotic Historical Romance In Deep with us
Later this week I will also have a writing contest for anyone who would like to participate. I'll provide the inspiration, you write a short story based on it. I haven't quite decided what I will be giving away yet. I'll post the submissions during the week that I'm gone and readers will vote on their favorite to determine the winner. I think it sounds like fun, so I hope you do too!
Finally, I have a new Tempting Trailer for you. This week I'm featuring Mad About the Duke by Elizabeth Boyle
Did anyone here get the Kindle 2 when it was a "lightning deal" on Amazon on Black Friday? They had it for $89...AND I MISSED IT! Apparently they had a couple of thousand to sell at that price and they were gone lightning fast...not even all of the people who added it to their cart actually got to purchase it at the special price. Oh well....my hope now is that by the time I finish my "Free Kindle Quest" with
Swagbucks
(I'm now up to $60) that Amazon will introduce a new Kindle with a color screen for the same price....hey a girl can dream can't she?
Just wanted to remind you of two things:
That I will not be blogging (unless I get my butt in gear) for one week in December because I will be on vacation with my family. If you are interested I am thinking about having a few guest bloggers during that time, maybe you have a hot topic that you'd like to discuss, a review you'd like to post, or even if you are a writer that would like to post a few exclusive excerpts for an upcoming release....contact me so that we can discuss options.
I'm still accepting applications for Seductive Reviewers....if you are interested please contact me using the contact link at the top of the blog.
Have a great Monday!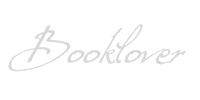 *I am an Amazon affiliate and receive a small (and I mean very small) referral fee for purchases made using a link on this blog. I don't use Amazon to earn money, I use it because the widgets are cool, easy to use, and serve my purposes to showcase books & such with minimal effort, but most importantly they have great prices and offer both new and used items. As a book addict I love that I can find just about anything I want in one place. If you are going to purchase a featured book anyway, and you know you won't pay more by using the links on this blog than you would by visiting Amazon on your own, I will be eternally grateful for supporting this blog by using the links, and don't forget that the referral fees from your purchases will sponsor the "Reader Rewards" giveaways :)