Tuesday, November 16
Title: Seven Nights to Forever
*
Author: Evangeline Collins
Series: N/A
Genre: Historical Romance
Publisher: Berkley
Format: Trade sized paperback & digital e-book
Date/Year: November 2010

*This book was provided to me by the author for review


Summary from the publisher:

She offered him one week of pleasure. No more and no less...

Some sacrifices are more difficult than others. Left destitute after her father's death, Rose Marlowe has debts to settle and a younger brother to support. But she also possesses an unmatched beauty-one that could command quite a price...
Now, every month, Rose secretly travels from her country home to spend one week at a decadent London brothel, where she's become a sought-after prize. Elegant and accomplished in the art of pleasure, she spends her nights fulfilling the fantasies of the gentlemen of the ton while denying the wish buried deep in her heart.
Then one night a wealthy merchant gentleman walks through her door. Handsome, kind and compassionate, with a lonely soul that matches her own, James Archer is not her usual client. Falling in love with a client, never mind a married one, is unthinkable. Yet Rose can't help but lose herself in his arms as one night becomes seven-and seven nights lead to a chance at forever...
My Musings:
James Archer is an honorable man trapped in a loveless marriage. A marriage of convenience (that has turned more into an inadvertent quest for sainthood) that was selflessly agreed upon to further the social status of his younger sister in his family's attempt to climb the social ranks. Despite a wife that despises everything about him, he remains steadfast and true to his vows even though his wife flaunts her adulterous affairs. After years of rejection, humility, and tireless selflessness, the loneliness of his existence becomes more than he can bear so he turns to a prostitute named Rose, someone that is paid, that has no connection to his wife, and consequently couldn't potentially ruin his sister's debut in society. A simple exchange of money for affection...not necessarily sex, as you would imagine, but a mutual need that quickly turns into a relationship between them, though neither of them desire such a connection...two similarly selfless people living to survive each and every day.

Though Rose and James's story takes place over a period of just a few days, the way their love story is told makes it feel as though the intimacy and bond that forms between the two of them is a natural progression in their relationship. It feels sumptuous, unhurried...a languorous love affair that I loved. However, I do wish that one of the love scenes towards the end would have better illustrated the intimacy that evolved in their relationship, i.e. from lust to love that encompassed the feelings that they developed for each other. This may seem like a request for just another love scene, but since their relationship was first based on sex, it would have been nice for one of the love scenes to hold more meaning to each of them....even if they weren't willing to admit it to themselves or each other at the time.

I've seen a few reviews that consider James a man that is spineless and weak, (a result of too many uber-alpha heroes in romance today) however I believe that is a narrow and unjust view of his character. I've also seen a few reviews that criticize him for being no better than his wife, i.e. because he turns to a prostitute even though he is a married man...that too I believe is an unjust judgment of his character. Because at the end...despite his vulnerability, he is commanding and confrontational when he needs to be and is honorable and loyal to those he loves.

The only other thing that I wish would have been explored further in the book was how Rose came to be a courtesan/prostitute/part of the demimonde world. How does a gently bred woman come to the realization that this is her best option? Did she become a mistress in order to settle one of her father's debts, which then eventually led to her decision to be a prostitute instead? I felt that this was important to her character because it definitely influenced Rose and the choices that she made...especially the one in which she decided not to be one man's mistress, as well as why she felt so strongly about not having a patron that was married. I respected and admired Rose for the difficult and self sacrificing choices that she made, even if she was enabling her brother's vices....leading him to follow in his father's footsteps. Her intentions were well meaning and done out of love, but I would have liked to have more insight into her history...not that it would have made a tremendous difference to her character and the story, I just would have understood some of her reasoning better.

Despite my criticisms, I loved this story. I loved James and Rose. I loved that the story was all about them and their struggles internally, with each other, and with their families without getting distracted by perilous plots, hard to believe adventures, and numerous villains. It was just James and Rose and how they came to find love with each other. It's not very often that I feel as passionate about both the hero and the heroine, but I loved them both equally. They are some of my favorite characters I have had the pleasure of reading about this year, and since this story is all about the characters, it made the story that much better in my opinion. If I could sing the praises of Seven Nights to Forever it would almost be an opera! No doubt it will end up on my list of best historical romances for 2010.
Ratings:
Overall: 4.25 stars
Sensuality level: 3.50 (though the heroine is a prostitute the love scenes in this story are sensual and intimate in nature rather than graphic/explicit/adventurous)
For a complete understanding and definition of the ratings, click here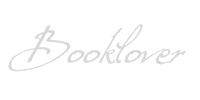 *I am an Amazon affiliate and receive a small (and I mean very small) referral fee for purchases made using a link on this blog. I don't use Amazon to earn money, I use it because the widgets are cool, easy to use, and serve my purposes to showcase books & such with minimal effort, but most importantly they have great prices and offer both new and used items. As a book addict I love that I can find just about anything I want in one place. If you are going to purchase a featured book anyway, and you know you won't pay more by using the links on this blog than you would by visiting Amazon on your own, I will be eternally grateful for supporting this blog by using the links, and don't forget that the referral fees from your purchases will sponsor the "Reader Rewards" giveaways :)