Sunday, November 28
Hey guys! Long time no see, right? Sorry I've been MIA this week. It got kind of crazy for the holiday, and then my Dad was in the hospital from Wednesday to Saturday....unexpectedly, but thankfully he's home and doing much much better. This Thanksgiving was truly a season for being thankful, even though not all of my family could be home. And I have to say that my turkey was FABULOUS!
And to thank all of you for following my little blog I have some winners to announce :)
Unfortunately I never heard from Wendi, nfmgirl, or the two replacement winners Rory G and Readfreek....doesn't anyone want to win these books? If you are still interested I have two sets of these books to giveaway. This is the last time I will be posting this. If they aren't claimed then so be it. The two new replacement winners of the Forever Romance Paranormal Romance Giveaway are:
I loved reading all of the books everyone listed as being thankful for reading this year. You may wonder what the point of asking that question was...beyond the contest entry, and the answer is really pretty simple. I hate to miss out on a good read. I wanted to know what you consider your best reads just to make sure I don't miss out on anything :) Thanks to everyone for choosing a favorite! To celebrate the season of giving thanks Forever Romance sponsored the "Give Thanks for Great Books" November Romance giveaway three sets of great romance reads to these Musings followers:
Congratulations! As always, you can click on any of the links or the book covers found on this blog to purchase the books you are dying to read...even if you didn't win them. If you didn't win one of these, don't lose heart because I'll have some new ones for you soon!
If however, you've been lucky enough to have already won these book(s) in another giveaway please let me know so that alternate winner(s) can be selected. The winners will have until Wednesday December 1st to contact me with your mailing address, otherwise alternate winner(s) will be selected. For new followers to Seductive Musings please take note I do NOT email you that you have won. The blog post serves as the announcement and it is your responsibility to contact me with your mailing address. You can send your mailing address to me by using the Contact link in the menu bar at the top of the blog then filling out the form.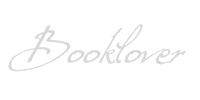 *I am an Amazon affiliate and receive a small (and I mean very small) referral fee for purchases made using a link on this blog. I don't use Amazon to earn money, I use it because the widgets are cool, easy to use, and serve my purposes to showcase books & such with minimal effort, but most importantly they have great prices and offer both new and used items. As a book addict I love that I can find just about anything I want in one place. If you are going to purchase a featured book anyway, and you know you won't pay more by using the links on this blog than you would by visiting Amazon on your own, I will be eternally grateful for supporting this blog by using the links, and don't forget that the referral fees from your purchases will sponsor the "Reader Rewards" giveaways :)