Wednesday, December 1
If you had to pick a writing pseudonym what would it be? I have to admit I would have a hard time choosing a first name because there are so many names that I love, Chloe and Claire being only a few of them....but it does appear that I have a penchant for names that begin with "C" :) I don't even have an interesting family name that can be incorporated into it in some way for the first or last name. Then there's the whole thing of making them sound good together....like they were meant to be combined.
All I know is I'm glad I don't have to come up with one :) That wasn't the case with my guest authors today, but I think they choose wisely in using the name Chloe Harris. It has a romantic flair to it don't you think, after all what more can you ask for in a romance author's pen name? The Noelle half of the writing team of Chloe Harris is my guest today to talk about her own identity crisis, as well as that of her two main characters Connor and Jaidyn, in their newly released erotic historical romance,
In Deep
. Read and enjoy!
Chloe Harris is a Complete Fraud. Seriously, in more ways than one, a complete and total fraud but then again so are her characters. I guess it figures.
For starters, and most people know this, Chloe Harris isn't even real. She's really a pen name for me, Noelle, and my writing partner Barbra. The "Powers That Be" (aka The Marketing Department) wanted us to use one name as many other partnerships do. They'd thought up something hideous so we sent them a list of names we could live with and they picked Chloe Harris. There you are, the first of many falsehoods.
Not only is Chloe fake, I am not at all who I've always claimed to be. My maiden name is a very typical Scottish name. Since I was born I have known we are of Scottish decent. We are part of a clan; we have a tartan, a crest and a motto. As a child my parents took me into the mountains to the Scottish games. Once a gathering of the clans was organized just a couple of miles down the road I have volunteered there in some capacity every year for the last 17 years. Last month my great uncle with that same Scottish last name had his DNA tested. Turns out his DNA closely matches populations in Northern Portugal with no matches in the British Isles…at all. Not Scottish, not English not Irish not Welsh. Zero. Zip. Nada. No matches to the British Isles. So if he's not really descended from that well know Scottish Clan then neither is my grandfather, my father or me. See I told you, a complete and total fraud.
At least Barbra is the real thing. She's a very honest person. I mean I hope so, at this point I really don't think I could handle anymore deception. No, I'm sure she's the genuine article. I've heard her accent, she's definitely Austrian. And in person she matches her picture. Yes Yes I'm sure, I think…
But with all these falsehoods it's no wonder we wrote a story with two wonderful, lovable, sexy, headstrong characters that are total and complete frauds. Yes dear readers, In Deep is full of lies, impersonations, half-truths, cons and deceptions. But somehow these two fools… I mean protagonists wade through all that, and the high seas to boot, to find each other and TRUE love.
So what about you –have you ever found out a family legend or story wasn't true? Have you ever impersonated anyone? Have you ever gotten past a lie and found true love? I can't wait hear and…Forca Portugal!!!
A woman with secrets... A wicked sea-captain with a dark past... Swept Away by Desire.

1745. Betrayed, kidnapped, and stranded in the Caribbean, Irish beauty Jaidyn Donelly realizes her only hope for making money—and gaining a passage north—is with her luscious body.

Irresistible client Connor O'Driscoll has other plans for Jaidyn, though, offering her passage to the Carolinas—in exchange for a voyage filled with sizzling pleasures and growing affection. But their intoxicating passion forces Connor to hide a dangerous truth—that his arrival in Georgetown puts his life on the line.
While the ship nears its destination, so too does the treachery of their secrets. Riding the waves of fierce desire, Jaidyn and Connor resolve to right the wrongs of their past—and risk all for a future together…
Disclaimer: Some scenes in Connor's Story might 'inspire' you. However, we want to appeal to your common sense. Do not try anything at home (or wherever) unless you know EXACTLY what you're doing.
Congrats Noelle & Barbra! In Deep was released this week. It received 4 1/2 stars from Romantic Times and is nominated for the RT 2010 Reviewers Choice for best erotic romance. I've been looking forward to Connor's story ever since he captured my attention in
Secrets of Sin
, now it's my hope that Connor's brother Kierian O'Connor and Gabrielle Talbot from
In Deep
get their own story because there's definitely an intriguing history there...one that I can't wait to read about :) I'm crossing my fingers that they'll be the Harris team's next writing adventure.
Here's an early Christmas present for you, Amazon is currently selling
In Deep
for just $8.97 which is practically like clearance prices....definitely not what you(or I) would usually pay for a brand new trade sized release (kindle version is $0.01 less). If you'd like to learn more about Noelle and Barbra you can find them at their website
www.authorchloeharris.com
, their
blog
,
Twitter
, and
Facebook
...and occasionally on the
Aphrodisia blog
.
To celebrate the release of
In Deep
by the author team that comprises Chloe Harris, they'd like to giveaway a one of a kind "In Deep" Baseball Cap with bookmark and Aphrodisia lip balm (mmm...yummy!).
Updated to add: Noelle just got a big box of books so she has also generously offered to giveaway a signed copy of In Deep along with all of the other goodies to one lucky commenter!
Here's how you can enter to win:
Ways to earn entries:
Mandatory: Answer the questions Noelle posed to readers with a thoughtful answer AND leave a question and/or meaningful comment (other than I'd like to win) (good for 1 entry)
Mandatory: You MUST be a Google Friend Connect (GFC) follower in order to be eligible to win (unfortunately an email subscriber, or subscription in Google reader, and a follower are not the same thing so make sure you are signed up as a follower if you'd like to win this book)
If you have a blog, or even if you don't, you can earn extra entries by telling your friends. If they successfully enter to win and mention that you sent them you can each earn extra entries. You can blog about it with a link to this post, post it on Facebook, Twitter, email...or even word of mouth (good for 5 entries for the referrer and the commenter for each friend) . Please note that to earn the points they must mention your GFC name so that I can match you.
Purchase any item from the Seductive Musings Amazon store by using this link, or the Amazon widget contained within this post and email a copy of your purchase receipt to me no later than the deadline to enter (email available in sidebar). Sorry purchases made prior to this date do not apply, and link contained in this post must be used. No faxes or snail mail copies are allowed. No purchases are necessary to win. (good for 25 entries, or 50 entries if a purchase is made from the featured author's available titles)
How to enter:
You can choose to enter as many different ways that you want, but please place all of your entries in ONE comment
Rules and disclaimers:
This contest is open to US addresses only
You must be at least 18 years or older, or of legal age in your country
The contest will end on December 4th at 11:59 pm EST and winner will be posted after they have been selected
Winner(s) will be chosen from among eligible comments using Random.org
The winner(s) will have THREE days from the date they are posted to provide a mailing address. If you do not contact me within three days a replacement winner will be selected. NO EXCEPTIONS
The book(s) will be mailed directly from the publisher or author and no substitutions are allowed
Winners will be subject to one copy per household, which means that if you win the same title in two or more contests, that you will only receive one copy of the title in the mail
Seductive Musings is not responsible for prizes that are not honored, distributed in a timely manner, lost, stolen, or damaged during transit
All giveaways are subject to change/cancellation without prior written notice
Good Luck!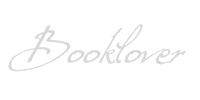 *I am an Amazon affiliate and receive a small (and I mean very small) referral fee for purchases made using a link on this blog. I don't use Amazon to earn money, I use it because the widgets are cool, easy to use, and serve my purposes to showcase books & such with minimal effort, but most importantly they have great prices and offer both new and used items. As a book addict I love that I can find just about anything I want in one place. If you are going to purchase a featured book anyway, and you know you won't pay more by using the links on this blog than you would by visiting Amazon on your own, I will be eternally grateful for supporting this blog by using the links, and don't forget that the referral fees from your purchases will sponsor the "Reader Rewards" giveaways :)