Thursday, December 9
How many of you think that romance novels that are being published today are becoming too short? And I'm not talking about the category Harlequin romances either. My feelings on this waiver back and forth...and is usually dependent on the book I am currently reading.
Some authors can tell a beautiful story in a little over three hundred pages...and in other books sometimes if feels like there should be more pages to tell the story fully, but for whatever reason it didn't happen. I think back to those long, sumptuous romances that were at times epic, that I read many years ago by authors such as Bertrice Small, and I lament that the cost of producing books sometimes(oftentimes) dictates the length /plot of current romance novels.
I am currently reading the debut historical romance by author Grace Burrowes,
The Heir
, which surprisngly is close to five hundred pages long (approx 480 pages) and from the reviews I've read of it, it seems that this love story is the perfect length....kind of the Goldilocks of romance novels if you will...not too short, not too long, but just right to tell the hero and heroine's love story. Grace Burrowes is my guest today to share her novel,
The Heir
and a little bit about the way she writes her books. Read and enjoy!
Books emerge from my imagination one scene at a time, sometimes one snippet of dialogue at a time, but if I get a strong opening scene, it can propel the whole book along at a smart pace.
In the opening scene of The Heir, Gayle Windham is enjoying some fine libation in the solitude of his baronial library when a mute chamber maid comes in to water a bouquet of flowers gracing the andirons of the cold hearth. She gets her bodice buttons caught in the screen of the fireplace mesh and his lordship moves to assist her. The housekeeper comes upon this scene and misconstrues the situation badly, and lo, we have an inciting incident.
As a child, I read,
The Heart is a Lonely Hunter
, by Rachel Carson. In one scene, a young girl gets her blouse buttons caught in the mesh of a rotating fan, and John Singer, a deaf tenant is the only person on hand to help her. I took the buttons caught in the mesh, an inability to communicate, and the only person on hand to help being an awkward source of aid, then added somebody misperceiving a man bent over a woman, his arms around her, his fingers working at her bodice, and created Mischief with it.
Being a writer is nothing if not fun.
THE HEIR is also inspired by my own life circumstances. I'm of an age where I'm still my parent's daughter, and yet I have a grown child of my own. I can feel the cross currents at work when a parent has ambitions a grown child does not share, just as Gayle Windham does not share his ducal father's determination to ensure the succession immediately. His Grace has lost two sons, though, so his fixation can be forgiven by the reader, even if his own children are not as patient with him.
Then too, when I was casting around for some external conflict to bother my heroine with, I decided family troubles with a legal edge would suit nicely. I'm a practicing family law attorney and I've seen first hand how even the thought of litigation can fracture a strong person's composure.
But most of all, the books I write are inspired by a belief that if you take responsibility for your own shortcomings in this life, if you pull your share of the load and bring as much courage and integrity as you can to your relationships, then love will find you, and a happily ever after is sure to follow.
An earl who can't be bribed...
Gayle Windham, earl of Westhaven, is the first legitimate son and heir to the duke of Moreland. To escape his father's inexorable pressure to marry, he decides to spend the summer at his townhouse in London, where he finds himself intrigued by the secretive ways of his beautiful housekeeper...
A lady who can't be protected...
Anna Seaton is a beautiful, talented, educated woman, which is why it is so puzzling to Gayle Windham that she works as his housekeeper.
As the two draw closer and begin to lose their hearts to each other, Anna's secrets threaten to bring the earl's orderly life crashing down—and he doesn't know how he's going to protect her from the fallout...
Congratulations Grace on your debut!
The Heir
was listed as one of the Best Books of 2010 by Publishers Weekly, and received 4 stars from Romantic Times. If you'd like to learn more about Grace Burrowes and the books she writes you can find her at her website
www.graceburrowes.com
, her
blog
,
Facebook
, and she is also a contributing author to the website
Blame It On The Muse
. Her next book in the series,
The Soldier
, is scheduled to release next summer (June 2011)
To celebrate the release of Grace Burrowes' debut novel,
The Heir
, which is the first book in this new series, her publisher, Sourcebooks would like to giveaway a copy of the book to TWO Musings followers. Here's how you can enter to win...
Ways to earn entries:
Mandatory: Meddling parents in real life....good or bad? They say "mother knows best" does/did she? Any stories you'd like to share? AND leave a meaningful comment or question for the author. (good for 1 entry)
Mandatory: You MUST be a Google Friend Connect (GFC) follower in order to be eligible to win (unfortunately an email subscriber, or subscription in Google reader, and a follower are not the same thing so make sure you are signed up as a follower if you'd like to win this book)
If you have a blog, or even if you don't, you can earn extra entries by telling your friends. If they successfully enter to win and mention that you sent them you can each earn extra entries. You can blog about it with a link to this post, post it on Facebook, Twitter, email...or even word of mouth (good for 5 entries for the referrer and the commenter for each friend) . Please note that to earn the points they must mention your GFC name so that I can match you.
Purchase any item from the Seductive Musings Amazon store by using this link, or the Amazon widget contained within this post and email a copy of your purchase receipt to me no later than the deadline to enter (email available in sidebar). Sorry purchases made prior to this date do not apply, and link contained in this post must be used. No faxes or snail mail copies are allowed. No purchases are necessary to win. (good for 25 entries, or 50 entries if a purchase is made from the featured author's available titles)
How to enter:
You can choose to enter as many different ways that you want, but please place all of your entries in ONE comment
Rules and disclaimers:
This contest is open to US & Canadian addresses only
You must be at least 18 years or older, or of legal age in your country
The contest will end on December 13th at 11:59 pm EST and winner will be posted after they have been selected
Winner(s) will be selected using Random.org
The winner(s) will have THREE days from the date they are posted to provide a mailing address. If you do not contact me within three days a replacement winner will be selected. NO EXCEPTIONS
The book(s) will be mailed directly from the publisher or author and no substitutions are allowed
Winners will be subject to one copy per household, which means that if you win the same title in two or more contests, that you will only receive one copy of the title in the mail
Seductive Musings is not responsible for prizes that are not honored, distributed in a timely manner, lost, stolen, or damaged during transit
All giveaways are subject to change/cancellation without prior written notice
Good Luck!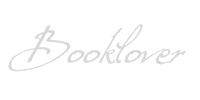 *I am an Amazon affiliate and receive a small (and I mean very small) referral fee for purchases made using a link on this blog. I don't use Amazon to earn money, I use it because the widgets are cool, easy to use, and serve my purposes to showcase books & such with minimal effort, but most importantly they have great prices and offer both new and used items. As a book addict I love that I can find just about anything I want in one place. If you are going to purchase a featured book anyway, and you know you won't pay more by using the links on this blog than you would by visiting Amazon on your own, I will be eternally grateful for supporting this blog by using the links, and don't forget that the referral fees from your purchases will sponsor the "Reader Rewards" giveaways :)