Wednesday, December 8
My guest author today is a woman after my own heart. She too has a fondness for men in kilts and HGTV. I'm addicted to both ...I just lack the budget for the HGTV remodels :)
New York Times
and
USA Today
bestselling author of over 20 humorous historical and contemporary romance novels, Karen Hawkins, is my guest today to talk about her newest historical romance
One Night in Scotland
, which is the first book in her new
Hurst Amulet series
. Read and enjoy!
Welcome to Seductive Musings Karen! For you, what makes a romance novel a great love story and what makes writing historical romances so compellingly seductive to your muse?
Anyone who doesn't enjoy a warm, happy-ever-after love story needs to stop and realize what's really important in life. It's all about connections, love, and (most importantly) family. THAT is what romance novels are about.
Who doesn't love happy-ever-after endings? In my opinion, we need more of those!
I enjoy writing both contemporary and historical romances, but historical romances were my first love. I've had a fascination with history since I was in elementary school and first read Laura Ingalls Wilder. It's so much more relaxing to not only escape into a book, but to escape into another time period. I love bringing that magic to my historical romances.
Many of your heroes are Scottish Highlanders, what makes them such great heroes in your opinion?
Any man who can pull of a skirt -- and I mean that both ways -- is a Real Man. Add a man's deep brogue and my bones melt. There's just something sexy about those strong, powerful Scotsmen and they make naturally sexy heroes..
Your newest novel, One Night in Scotland
, is the first book in your new
Hurst Amulet Series.
Can you tell us a little bit about the books in this series, how many there might be, and how they will all be connected?
There will be four books, plus the prequel. The prequel is already out --
MUCH ADO ABOUT MARRIAGE
, and shows the beginning of both the MacLean Curse, and how the Hurst Amulet is lost.
The first book in the series is ONE NIGHT IN SCOTLAND and features Mary Hurst. The next book will be about her brother William, then her brother Robert, and finally, her brother Michael. As a little bonus to the four love stories, there is an overarching mystery throughout the stories concerning the Hurst Amulet, which will be solved in the final book, although there are clues throughout the three previous books. I love a good mystery!
If you had an opportunity to provide only a two or three sentence "teaser" quote from One Night in Scotland, to grab the attention of potential readers and give them a glimpse and feeling of what the story is about what would it be?
Angus looked down at Mary where she rested in his arms. Her brown eyes were shimmering, her creamy skin flushed with passion. She looked mussed and happy.




Happy? From a mere kiss? But it had been more than a kiss. And she was more than a 'mere' anything.




What am I doing? I can't allow this to continue. She's a woman made for adventure and I'm here, at New Slains Castle, and I will never, ever leave. His fingers went to his scar. She'd kissed it, accepting his scar as well as himself. But she hadn't seen all of his scars; she didn't know how far they went, how they still hurt and ached and sometimes burned as if on fire. She didn't know how much of him had been lost in that fire, how much of him would never return.




This woman was vibrant and alive and healthy and she deserved someone who was the same. Someone other than him.




His heart ached at the thought with a pain that rivaled the agony he'd already endured, and yet he ignored it. He let his arms drop to his sides where they hung like weights. "I'm sorry."




That was all he said and yet it was enough.
Tell us about your hero, Angus Hay, the Earl of Erroll. What do you think will make readers, much like his heroine Mary, fall in love with him despite her being his prisoner? And can you tell us a little bit about their story in One Night in Scotland?
In ONE NIGHT IN SCOTLAND, Mary arrives at dark and forbidding New Slains Castle to request a mysterious onyx box left in the care of Angus Hay, the reclusive Earl of Erroll. Mary's brother, Michael, is a famous adventurer who sent the box to Angus, a renown researcher. But now a sulfi has captured Michael and demands the return of the box in exchange for Michael's freedom.
Unfortunately, when Mary requests the onyx box, Angus suspects that she is an imposter and has come to steal the artifact, so he locks her in a turret of his castle while he sends for confirmation of her identity. But Angus doesn't count on how determined his 'prisoner' might be in demanding her freedom . . . or how difficult she may be to resist!
What's your favorite scene or moment from One Night in Scotland, and why? Can you describe it for us without giving too much away?
I love Mary's many attempts to win her freedom. She used every wile known to woman -- and a few new ones, too!
What are five fun facts about you or this book, that readers would love to know?
Having grown up in a big family, I like a little noise in the background while I write. So I write with HGTV playing in the background. Much to my husband's chagrin, because of that exposure, I've gotten to be a home remodeling addict.
I've had a long love affair with Elizabeth Peters' Amelia Peabody series. Amelia is an intrepid adventurer in her own right, deeply enamoured with the mysteries of Egypt, so expect to see an Egyptian tie-in to the missing Hurst Amulet.
There are clues to the location of the missing amulet scattered throughout all four books.
The Hurst family is very lively and fun and you get to see most family members in each book -- even those who've married into the MacLean family.
I have two rescue dogs -- a chocolate lab and an LBD (Large Brown Dog), who are top notch writer's dogs because they've perfected The Art of the Nap. There's an little know connection between writers and naps. Someone really needs to do a study on that phenomenon.
Can you tell us about some of your upcoming releases, or new projects that we can look forward to?
The second Hurst Amulet book,
SCANDAL IN SCOTLAND
, comes out May 24th, and the third one hits the shelves in October. I'm excited to write the series straight through because they're so closely connected. I have to say, between that and all of my remodeling projects (thanks, HGTV!), I'm going to be pretty busy!
If you could ask readers a question what would it be?
Have you ever embarked on a remodeling project? Added a room to your house? Painted a room? Added decorative pillows? How did your remodeling project turn out?
Finally, just for fun…if you could write the "fortune" in a fortune cookie what would it be?
A sense of humor can heal many wounds, even those of a dark, scarred earl who lives high in a castle overlooking an icy sea.
A mysterious abductor
. . . Someone is holding her brother prisoner in exchange for a gold-and-onyx box covered in mysterious runes, so Mary Hurst boldly sets out from the family vicarage to find the priceless artifact. But the man who possesses it, Angus Hay, the Earl of Erroll, is less than sympathetic to her plight.
A forbidding stranger
. . . Himself a prisoner of his dark past, Angus refuses to yield the box—or allow Mary to leave! Suspicious of the alluring lass's mission, he vows to wrest a confession from her, but unearths a fiery temper and a will as strong as his own.
An unbreakable curse
. . . Passion flares between them, but now there is more at stake: an unknown enemy is hunting down the precious box, and will stop at nothing. Risking all for love, Angus must solve the mystery behind the runes . . . and trust the only woman who can awaken his forgotten heart.
Read an excerpt from Ch. 1
here
(if you are a member of Pocket After Dark they have a two chapter except...but it will only be available for a few more days)
Congratulations Karen on the release of One Night in Scotland, and thank you so much for being my guest! If you'd like to learn more about Karen Hawkins and the books she writes you can find her at her website,
www.karenhawkins.com
, her collaborative website
The Goddess Blogs
,
Twitter
, and
Facebook
.
To celebrate the release of
One Night of Scotland
, Karen's publisher, Pocket Books, would like to giveaway one copy of the book to a lucky Musings follower. Here's how you can enter to win...
Ways to earn entries:
Mandatory: Answer the question Karen posted to readers in the interview AND leave a meaningful comment and/or question for her. (hint: it's not the fortune cookie question) (good for 1 entry)
Mandatory: You MUST be a Google Friend Connect (GFC) follower in order to be eligible to win (unfortunately an email subscriber, or subscription in Google reader, and a follower are not the same thing so make sure you are signed up as a follower if you'd like to win this book)
If you have a blog, or even if you don't, you can earn extra entries by telling your friends. If they successfully enter to win and mention that you sent them you can each earn extra entries. You can blog about it with a link to this post, post it on Facebook, Twitter, email...or even word of mouth (good for 5 entries for the referrer and the commenter for each friend) . Please note that to earn the points they must mention your GFC name so that I can match you.
Purchase any item from the Seductive Musings Amazon store by using this link, or the Amazon widget contained within this post and email a copy of your purchase receipt to me no later than the deadline to enter (email available in sidebar). Sorry purchases made prior to this date do not apply, and link contained in this post must be used. No faxes or snail mail copies are allowed. No purchases are necessary to win. (good for 25 entries, or 50 entries if a purchase is made from the featured author's available titles)
How to enter:
You can choose to enter as many different ways that you want, but please place all of your entries in ONE comment
Rules and disclaimers:
This contest is open to US addresses only
You must be at least 18 years or older, or of legal age in your country
The contest will end on December 11th at 11:59 pm EST and winner will be posted after they have been selected
Winner(s) will be selected using Random.org
The winner(s) will have THREE days from the date they are posted to provide a mailing address. If you do not contact me within three days a replacement winner will be selected. NO EXCEPTIONS
The book(s) will be mailed directly from the publisher or author and no substitutions are allowed
Winners will be subject to one copy per household, which means that if you win the same title in two or more contests, that you will only receive one copy of the title in the mail
Seductive Musings is not responsible for prizes that are not honored, distributed in a timely manner, lost, stolen, or damaged during transit
All giveaways are subject to change/cancellation without prior written notice
Good Luck!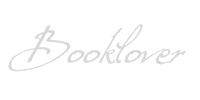 *I am an Amazon affiliate and receive a small (and I mean very small) referral fee for purchases made using a link on this blog. I don't use Amazon to earn money, I use it because the widgets are cool, easy to use, and serve my purposes to showcase books & such with minimal effort, but most importantly they have great prices and offer both new and used items. As a book addict I love that I can find just about anything I want in one place. If you are going to purchase a featured book anyway, and you know you won't pay more by using the links on this blog than you would by visiting Amazon on your own, I will be eternally grateful for supporting this blog by using the links, and don't forget that the referral fees from your purchases will sponsor the "Reader Rewards" giveaways :)