Monday, December 6
Sorry, but the image containing the Monday's Muse has been removed from this blog so as not to violate any copyright issues. Thanks for your understanding!
I'm feeling kind of sad this Monday. Last night I read Leontine's, from
Leontine's Book Realm
, post regarding the loss of her soul mate...her husband at the end of November. I was shocked when I read the news about her husband a few weeks ago, and since then she's written a post about the loss that made me cry.
I can't even imagine what she is going through right now. Losing a loved one unexpectedly is devastating Losing a loved one at any time is devastating, but I think when it's sudden it's even worse because you have no time to prepare...sometimes no time to say your goodbyes. I lost both of my grandparents on my mother's side many years ago in a car accident. So I can understand a little bit of what she must be going through. My heart goes out to Leontine, and anyone who reads this blog who has lost a loved one and is missing them this holiday season.
This week at Seductive Musings....
Tuesday Seductive Musings is going to be hosting a very special holiday "Princess" giveaway from Lila DiPasqua and her publisher Berkely, it's something you won't want to miss.
Thursday author Grace Burrowes will be my guest to celebrate her debut historical romance The Heir.
The rest of the week I hope to post a few reviews
If you missed the post last Friday, I began my epically big "Outlander" giveaway (going on throughout the month of December). I announced the first winner yesterday, but there are still many more chances to win so you still have time to enter. You can click on the banner above to enter and learn more.
In other news. I mentioned a few weeks ago a new Google calendar in my sidebar so that you could see what was upcoming without me having to update it....but I noticed when I wasn't signed into Google that all you were able to see were holidays...oops ;( I'm usually signed into my Google account when viewing and working on the blog so I didn't notice the quirk except for by accident. I think I've fixed that by changing the settings on the calendar so you should now be able to view the upcoming guests and events.

I think that is just about it. I hope you have a great Monday, and hope you take just a few moments out of your busy day to cherish the ones you love.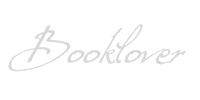 *I am an Amazon affiliate and receive a small (and I mean very small) referral fee for purchases made using a link on this blog. I don't use Amazon to earn money, I use it because the widgets are cool, easy to use, and serve my purposes to showcase books & such with minimal effort, but most importantly they have great prices and offer both new and used items. As a book addict I love that I can find just about anything I want in one place. If you are going to purchase a featured book anyway, and you know you won't pay more by using the links on this blog than you would by visiting Amazon on your own, I will be eternally grateful for supporting this blog by using the links, and don't forget that the referral fees from your purchases will sponsor the "Reader Rewards" giveaways :)