Monday, December 13
Sorry, but the image containing the Monday's Muse has been removed from this blog so as not to violate any copyright issues. Thanks for your understanding!
I'll give you one VERY good reason to watch
Spartacus: Blood and Sand
....and it's the lead actor in the series, Andy Whitfield. Yes, he looks mighty fine, but I have to say that I love his portrayal and acting in the series almost more than the way that he looks :) Let me warn you now though that this series is pretty graphic...in both the blood, gore and killing, but also in it's nudity (both male and female) and love scenes.
This series has a little bit of something for everyone. It's kind of like the movie 300 in the depiction of the fighting scenes, but also has intrigue, deception, ambition, and let us not forget.....love. If you have some time as the weather starts to turn bad and want to unwind and be entertained then you might like this series....I know I did and can't wait for the "prequel" to the series to begin in January. (our Muse, the lead actor, is currently undergoing treatment for cancer so was unable to begin shooting a new season so the producers decided to go back in time, prior to his appearance, in hopes that he will get well and they will be able to continue with him in it at a later date).
I don't have too much new for you this week. I had planned this week as blog downtime to spend some time with my family so I don't know how much I will be posting this week...depends on how much "free" time I will have. However, I will be posting many winners on Tuesday so stay tuned for that, and if I get the chance I will be posting a few reviews as time allows.
Happy Monday!
p.s. don't forget to enter the "Steamy Reads" and Outlander giveaways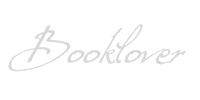 *I am an Amazon affiliate and receive a small (and I mean very small) referral fee for purchases made using a link on this blog. I don't use Amazon to earn money, I use it because the widgets are cool, easy to use, and serve my purposes to showcase books & such with minimal effort, but most importantly they have great prices and offer both new and used items. As a book addict I love that I can find just about anything I want in one place. If you are going to purchase a featured book anyway, and you know you won't pay more by using the links on this blog than you would by visiting Amazon on your own, I will be eternally grateful for supporting this blog by using the links, and don't forget that the referral fees from your purchases will sponsor the "Reader Rewards" giveaways :)