Friday, December 3
I think you all have heard me mention (more than once) that
Outlander
by Diana Gabaldon
, is one of my all time favorite romance reads (even though the author doesn't like it referred to as a romance). In fact, it is one of only a handful of books (probably less than five altogether) that I have read more than once. If I could take only one book with me to a deserted island from this century….Outlander would be that book. I LOVE it, and I LOVE LOVE LOVE Jamie and Claire….but especially Jamie *grin*. He is "hands down" my favorite fictional hero…ever!
I think this book is best shared, and trust me you will want to share this book with your friends/family and get them hooked on the series as much as you will be (ie…have someone who is enamored and engrossed by it as you are and talk with about it. A misery loves company type of thing, but in this case euphoria loves company *smile*) Which is why I am so excited to share my love of
Outlander
with all of you by giving away over 20 copies throughout the month of December thanks to Diana Gabaldon's publisher, Delacorte Press (Random House), who sent me an entire box of this special edition to share with you and your friends! That's right, I'd like to giveaway copies to both the winner and the winner's friends! Just comment and you'll be entered to win at least one copy. Tis the season for giving....fa la la la la la la la la :)
Here's how to enter to win, and the special rules and restrictions for this giveaway.
Please read them carefully
as they are not the usual R & R.
In your comment tell me if you've read the book, and if not why not? AND who you would like to share the book with and why, as well as how many copies of the book you'd like to win. (you can select up to four people to share it with for a total of five copies per winner)
You MUST be a Google Friend Connect (GFC) follower in order to be eligible to win (unfortunately an email subscriber, or subscription in Google reader, and a follower are not the same thing so make sure you are signed up as a follower if you'd like to win this book)
If you have a blog, or even if you don't, you can earn extra entries by telling your friends. If they successfully enter to win and mention that you sent them you can each earn extra entries. You can blog about it with a link to this post, post it on Facebook, Twitter, email...or even word of mouth (good for 5 entries for the referrer and the commenter for each friend) . Please note that to earn the points they must mention your GFC name so that I can match you.
Please only request the number of copies you really need…I'd like to share my love of Outlander with as many people as possible, and while I will be more than happy to giveaway 5 copies to each winner, if you don't really NEED five copies, and requested that many because that is the maximum that you can win, I'd respectfully request that you don't so that I have more copies to giveaway to other commenters.
You must be specific in who you'd like to share the book with….which means no vague entries like "I can't wait to share this with my friends. If I win I'd like a total of 5 copies". Tis the season for sharing…but let's not be greedy. I hate to even say that, but from past experience it's necessary. Sad but true.
If you have a blog/website I respectfully ask that you not request copies to giveaway on your own blog. I'd like to share my love of this book with you…my followers, who read, visit, and comment at Seductive Musings, and in turn have you share the book with people that you know who you think might also enjoy reading it.
I also ask that you don't request extra copies in order to sell them on sites such as Ebay, or in any way for monetary gain. Outlander fans are fanatics (justifiably so IMHO) and books such as this special "Free" edition of Outlander are limited, so I am sure there are people out there who would be willing to pay for it. Please don't do this since it is not in the spirit of the giveaway.
If you've already read the book, and even if you already own a copy you can still enter the giveaway for you and your friends. Because if you are anything like me, you like to have an extra copy of the books that you love around "just in case", and after all this is a special edition book not available for purchase (or shouldn't be).
I've given these restrictions careful thought, and I hope that you understand why I felt it necessary to have them, and to keep with the spirit and original intent of the giveaway.
Other Rules and disclaimers:
This contest is open to US addresses only. My apologies to my Canadian and other International readers.
You must be at least 18 years or older, or of legal age in your country
The giveaway doesn't have a specific end date like most of the giveaways at Seductive Musings since it will depend on how many copies each winner requests. I will giveaway my copies until all of them are gone. So I guess you can enter to win until all of the winners have been announced.
Winner(s) will be chosen from among eligible comments using Random.org
The winner(s) will have THREE days from the date they are posted to provide a mailing address. If you do not contact me within three days a replacement winner will be selected. NO EXCEPTIONS
Seductive Musings is not responsible for prizes that are not honored, distributed in a timely manner, lost, stolen, or damaged during transit
All giveaways are subject to change/cancellation without prior written notice
Good Luck!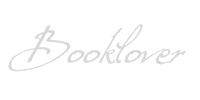 *I am an Amazon affiliate and receive a small (and I mean very small) referral fee for purchases made using a link on this blog. I don't use Amazon to earn money, I use it because the widgets are cool, easy to use, and serve my purposes to showcase books & such with minimal effort, but most importantly they have great prices and offer both new and used items. As a book addict I love that I can find just about anything I want in one place. If you are going to purchase a featured book anyway, and you know you won't pay more by using the links on this blog than you would by visiting Amazon on your own, I will be eternally grateful for supporting this blog by using the links, and don't forget that the referral fees from your purchases will sponsor the "Reader Rewards" giveaways :)