Thursday, December 23
...is when publishers totally take advantage of an author's fan base and reader loyalty. For instance, I received an email (much like most of you probably did as well) from St. Martin's press letting me know that the prologue to Lora Leigh's upcoming Elite Ops book
Live Wire
, titled "
Enigma
" is now available....which is great!....until I read that they want to charge 0.99 for it. Seriously? Really? And what I think makes matters worse is that I thought the message was deliberately vague as to whether or not the prologue they are offering for sale will be included in the book. Is it the prologue from the book, or is it a prologue to the book? I was glad to find out I was not the only one who was asking this question, but Lora Leigh has recently been enough of a hit or miss for me the last couple of years that I will be more than happy to wait and see when the book officially releases in 2011....when I get it from the library instead of buying it.
I understand that publishing is a business, and that they need to make money to stay in business, but to me this seems more like the case of the gas companies who hike the gas prices in the summer/holidays and swear that the timing is just a coincidence....right! It's not exactly the same kind of comparison, but still. I know it's a case of supply and demand, but instead of rewarding readers for being loyal and creating positive buzz for the upcoming release by giving them a FREE sneak peak to the prologue they decide to charge for it. It should have been a holiday gift...tis the season and all, and I know it's less than a dollar, but it still leaves a bad taste in my mouth.
My book buying budget seems to grow smaller each year, when in reality it's probably pretty much the same...it's just that I read so many more authors than I used to that it seems like I only buy the books I can't get at the library, instead of every book from an author I've followed for years (like I used to i.e. Lora Leigh...especially since her books haven't had the same kind of appeal that they used to for me).
OK, done with the rant now....What are your thoughts? Does selling the prologue bother you at all, or is it just me? "Enigma" is in the top 10 Kindle ebooks for sale list so it must be doing well.
p.s. I just got back from vacation and am working through all of the emails I received while I was gone. So if you won something...just know that I will be submitting your info to the publisher/author ASAP and I apologize for the delay.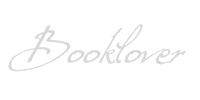 *I am an Amazon affiliate and receive a small (and I mean very small) referral fee for purchases made using a link on this blog. I don't use Amazon to earn money, I use it because the widgets are cool, easy to use, and serve my purposes to showcase books & such with minimal effort, but most importantly they have great prices and offer both new and used items. As a book addict I love that I can find just about anything I want in one place. If you are going to purchase a featured book anyway, and you know you won't pay more by using the links on this blog than you would by visiting Amazon on your own, I will be eternally grateful for supporting this blog by using the links, and don't forget that the referral fees from your purchases will sponsor the "Reader Rewards" giveaways :)