Friday, January 14
What would it have been like to go from selling oranges to becoming the most famous actress of her time? What would it have been like to catch the eye, and then become the lover of the King of England? What would the life of a woman be like who was born a commoner in poverty, but would someday have a son that would become the Duke of St. Albans? What would her life have to be like for people to still want to learn her story over 300 years later? All I can say is that she sounds like a woman who definitely deserves her place in history and to have her story told.
Author Gillian Bagwell spent over twenty years learning and writing about a real life Cinderella, Nell Gwynn and tells Nell's tale in her fictional portrayal of her life in
The Darling Strumpet: A Novel of Nell Gwynn
....a woman who was all of those things mentioned above, and I am sure so much more. Gillian is my guest today to share her "Strumpet" story with us (as well as a little bit about Nell). Read and enjoy!
The Darling Strumpet's Long Path to Publication
When I was a wild-eyed and ambitious young actress of 23, just finishing a year-long professional acting training program at The Drama Studio London at Berkeley, one of the teachers, a young British actor who had recently come over from England to teach, got an astonishing amount of notice for his performance in a one-man show. In fact, that work catapulted him into a career that has kept him busy ever since.

I thought he had a good strategy, and decided I'd write a show for myself to perform. But what to write about? My father suggested Nell Gwynn. I didn't know much about her, but as I began researching her life, I fell in love with Nell and her story. She was born into poverty in London in 1650, began working as an orange seller at the brand-new Theatre Royal on Drury Lane 1663, got noticed, and soon became the lover and protégé of Charles Hart, the leading actor of the King's Company.

One of the first things that Charles II did upon his restoration to the throne was permit women to act, instead of the boys who had played men's roles in the old days. Nell was one of the very first English actresses, and her gamine sex appeal and saucy personality made her an instant hit with London audiences. After the long closure of the theatres under Cromwell, a new generation of playwrights was at work, and Nell and Hart quickly became the William Powell and Myrna Loy of the 1660s, playing opposite each other as sparring and witty lovers in a series of star vehicles written just for them. Nell's career took place during some of the most intriguing and important years in the history of the English theatre.

The newly-opened theatres were popular with the nobility – and the king - and Nell soon caught the eye of Charles Sackville, Lord Buckhurst, later the Earl of Dorset, and became his mistress. It wasn't long, however, before she rose even higher – to the bed of the king himself.

Charles II had many mistresses, but Nell was unique for several reasons. She wasn't a noble lady, but a child of the gutter, who had risen from poverty on the strength of her wit, charm, determination, and likeable sex appeal. She never put on airs or pretended to be other than she was, and this won her the love of the people.


Another reason Nell was better liked was that she was English, unlike another of Charles's long-term mistresses, the baby-faced Louise de Keroualle, who promoted French interests, cost the royal purse quite a lot of money, and was spoiled and weepy into the bargain. Nell called her the Weeping Willow and Squintabella.

Nell didn't care about politics. She cared about Charles for himself, and was faithful to him until his death, and that too set her apart from Charles's other women, notably Barbara Palmer, later the Duchess of Cleveland, and Hortense Mancini, the Duchess of Mazarin.

So I set out to put Nell's life on stage. I did write the script, but never completed it to my satisfaction. And no wonder – I found it was impossible to cover the richness of Nell's story – which encompassed not only the dazzling worlds of the theatre and court, but also the devastating plague of 1665 that killed a third of the population of London, and the Great Fire of 1666 that destroyed most of the old City – in such a brief format.

So I put my script aside and embarked on an acting career that encompassed a lot of stage work and some film and TV. Eventually I began directing, and then founded The Pasadena Shakespeare Company, producing 37 shows over nine seasons. There was no time for writing during those years, but Nell stayed in my mind and heart and sometimes at the back of my mind I could hear her whispering "Someday…."

In January 2005, I learned that my mother, living alone in London, was terminally ill, and went over to take care of her. As it turned out, I was in London for almost a year and a half. It was a difficult time, with my own life on hold, halfway around the world from friends and family, and facing my mother's death. There were also many positive aspects of my life in London. I spent more time with my mother than I had in many years, I made many good friends, and I became very familiar with a city that had enchanted me in so many books and movies all my life. Also, for the first time in my adult life, I had no career demanding my attention and no creative focus.

So I decided that I would finally take up Nell again, and present her life in a way that would do it justice, as a novel. I read biographies of Nell that had been published since I had first learned about her, reread the famous diaries of Samuel Pepys, which not only gave a vivid picture of daily life in London in the 1660s, but also preserved for posterity Sam's reviews of Nell performing some of her most famous roles as well as their occasional friendly encounters. I scouted out the sites of the old theatres where Nell had performed, and walked the streets that she had known.

My mother died on Mother's Day 2006, and I returned home to California in June. By that point I had written quite a lot of the first draft of my novel, and I was determined to complete it and sell it. I signed up for writing class at Vroman's, a local bookstore, taught by author Kerry Madden, which gave me not only the benefit of Kerry's teaching and weekly critique of material I submitted to her, but also the opportunity to get feedback from my classmates. They were encouraging, and I continued to work on the book.

I took Kerry's class a second time in the spring of 2007, and shortly after that attended the bi-annual Historical Novel Society conference, which was held that year in Albany, New York. The conference was valuable not only for the panel discussions and presentations, but because I met other aspiring and published authors, and began to feel like a writer myself.

That fall I attended another conference, and had the opportunity to get critique from an agent on the first 20 pages of my book. She liked it a lot, and asked to see the first 100 pages. She liked that, too, and passed it on to a colleague, who said she was very interested and was willing to work with me and guide me as I completed the novel.

The book went through four or five drafts, but finally, in July 2009, I thought it was ready, and sent it off to the agent who had given me so much support – Kevan Lyon of Marsal Lyon Literary Agency – who officially became my agent, and very quickly sold The Darling Strumpet to Berkley Publishing Group, a division of Penguin.

I know that I have had a much easier time than many writers in finding an agent and a publisher. But lest you think that it happened overnight, let me assure you that that's really not true. I had been thinking about Nell for more than 20 years when I began writing the novel, always picking up the odd bit of knowledge about her life and the times in which she lived. And the years I spent working in theatre gave me the perspective that enabled me to bring vividly to life the theatrical conditions and performances of Nell's time. Then too, the loves and heartbreaks I endured, as well as that amazing time living in London, which was both terribly difficult and also an opportunity for personal growth, contributed to my ability to tell Nell's story. I could not have written this book when I was 23; it had to wait. And I think that my joy is fuller, my satisfaction deeper, at this accomplishment that took so long, than anything I could have imagined so long ago when I first learned about dear Nell Gwynn.
A thrilling debut novel starring one of history's most famous and beloved courtesans.
From London's slums to its bawdy playhouses, The Darling Strumpet transports the reader to the tumultuous world of seventeenth-century England, charting the meteoric rise of the dazzling Nell Gwynn, who captivates the heart of King Charles II-and becomes one of the century's most famous courtesans.
Witty and beautiful, Nell was born into poverty but is drawn into the enthralling world of the theater, where her saucy humor and sensuous charm earn her a place in the King's Company. As one of the first actresses in the newly-opened playhouses, she catapults to fame, winning the affection of legions of fans-and the heart of the most powerful man in all of England, the King himself. Surrendering herself to Charles, Nell will be forced to maneuver the ruthless and shifting allegiances of the royal court-and discover a world of decadence and passion she never imagined possible.
Congratulations Gillian on your debut as well as all of the rave reviews (not to mention the cover quote by Diana Gabaldon)!
If you'd like to learn more about Gillian Bagwell and the books she writes you can find her at her website
www.gillianbagwell.com
,
Facebook
,
Twitter
, and
LibraryThing
. And don't miss out on my personal favorite "extra"....Gillian's
Nell Gwynn blog
that chronicles her quest to learn all about one of history's most infamous mistresses. Her next book about Jane Lane, titled The September Queen, will be released November 2011.
To celebrate the release of Gillian's debut novel,
The Darling Strumpet
, her publisher, Berkley/Penguin, would like to giveaway one copy of her book to one lucky Musings follower. Here's how you can enter to win...
Ways to earn entries:
Mandatory: Do you have any "Someday..." stories of your own to share, or things that are on hold until you find/make the time to pursue? AND please leave a meaningful comment or question for the author...she'd love to hear from you. (good for 1 entry)
Mandatory: You MUST be a Google Friend Connect (GFC) follower in order to be eligible to win (unfortunately an email subscriber, or subscription in Google reader, and a follower are not the same thing so make sure you are signed up as a follower if you'd like to win this book)
If you have a blog, or even if you don't, you can earn extra entries by telling your friends. If they successfully enter to win and mention that you sent them you can each earn extra entries. You can blog about it with a link to this post, post it on Facebook, Twitter, email...or even word of mouth (good for 5 entries for the referrer and the commenter for each friend) . Please note that to earn the points they must mention your GFC name so that I can match you.
Purchase any item from the Seductive Musings Amazon store by using this link, or the Amazon widget contained within this post and email a copy of your purchase receipt to me no later than the deadline to enter (email available in sidebar). Sorry purchases made prior to this date do not apply, and link contained in this post must be used. No faxes or snail mail copies are allowed. No purchases are necessary to win. (good for 25 entries, or 50 entries if a purchase is made from the featured author's available titles)
How to enter:
You can choose to enter as many different ways that you want, but please place all of your entries in ONE comment
Rules and disclaimers:
This contest is open to US & Canadian addresses only
You must be at least 18 years or older, or of legal age in your country
The contest will end on January 19th at 11:59 pm EST and winner will be posted after they have been selected
Winner(s) will be selected using Random.org
The winner(s) will have THREE days from the date they are posted to provide a mailing address. If you do not contact me within three days a replacement winner will be selected. NO EXCEPTIONS
The book(s) will be mailed directly from the publisher or author and no substitutions are allowed
Winners will be subject to one copy per household, which means that if you win the same title in two or more contests, that you will only receive one copy of the title in the mail
Seductive Musings is not responsible for prizes that are not honored, distributed in a timely manner, lost, stolen, or damaged during transit
All giveaways are subject to change/cancellation without prior written notice
Good Luck!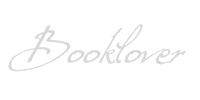 *I am an Amazon affiliate and receive a small (and I mean very small) referral fee for purchases made using a link on this blog. I don't use Amazon to earn money, I use it because the widgets are cool, easy to use, and serve my purposes to showcase books & such with minimal effort, but most importantly they have great prices and offer both new and used items. As a book addict I love that I can find just about anything I want in one place. If you are going to purchase a featured book anyway, and you know you won't pay more by using the links on this blog than you would by visiting Amazon on your own, I will be eternally grateful for supporting this blog by using the links, and don't forget that the referral fees from your purchases will sponsor the "Reader Rewards" giveaways :)