Tuesday, January 11
One of the things I loved the most when DVD's replaced VHS tapes was all of the "extras" that you got with them. I loved being able to view the deleted scenes, the alternate endings, and sometimes even the option to watch the "Director's Cut" version of the movie instead of the Studio version. Most of the time the deleted scenes didn't make much difference to my overall impression of the movie, but sometimes they would shed light on a scene that was enigmatic without it...other times after viewing the two different versions I walked away with a better appreciation for the director's original vision....before the business of Hollywood changed it.
Why am I talking about this today, and how does this relate to romance novels you may ask? Because I think the same holds true for the books I read. Publishing is a business, just like Hollywood, and the internet can bring readers the same kind of benefits that DVD's did. With authors being on the web today, readers can take advantage of the "extras" you may find on their websites...including deleted scenes, epilogues, and much more that make a story you love that much richer (at least IMO). I love "extras" and today I have a great "extra" for you! My guest today is Maggie Robinson who is with us to share her newest historical romance,
Mistress by Midnight
, as well as an exclusive look at a deleted scene. Read and enjoy!

On the Cutting Room Floor
Thanks for having me back at Seductive Musings to talk about and give away a copy of
Mistress by Midnight
, the second book in the
Courtesan Court Trilogy
. It may be published second, but it was actually the first book I wrote in the series, and a random line I wrote sparked the idea for the rest. Writing is funny that way—you never know where things will come from (or at least I don't—my mind is a mysterious place.*g*)
I had to rearrange the book quite a bit for my editor, and drop flashbacks in instead of have the book progress from the time Con and Laurette were teenagers to their steamy adult years. Inevitably, I had to lose some words from almost 100 pages, which is always painful. I recently watched one of my favorite movies,
Vanity Fair
with Reese Witherspoon. There was an alternate ending, where Becky Sharp reunites with her son, who's played by Robert Pattinson before he got all sparkly. The scene was never used in the movie, and the following snippet was an alternate beginning never used in Mistress by Midnight either:
"Hold still, miss," Sadie mumbled, pins stuck in her mouth. Laurette rather wished her maid would swallow them all and leave her alone. She loved Sadie, but she loved the Marquess of Conover more. And Con would be at the pavilion right now, wondering where she was. He wouldn't wait forever, now that he had responsibilities. His guardian had deemed him old enough to manage his own estates and was plaguing him daily with account books and ledgers. His Uncle Ryland was near to apoplexy every time Con thought to take a walk or dip his toe in the River Piddle. What his uncle would have done if he knew Con was kissing her senseless under the pavilion roof would not bear thinking about.




Well, it would. That prosy old windbag could just expire as far as Laurette was concerned. Drop face-first into his pudding or port. He'd made Con's boyhood quite miserable enough already. Now that Con had almost reached his majority, the old man still managed to suck the life out of him. It was as though Con thought he'd be caned all over again for some petty infraction.




But Lord Robert Ryland was too smart to raise his hand now. Con had grown a foot and several stone at Cambridge. He wasn't the same scrawny boy who escaped from his great-uncle's tyranny. Even though Con was never much of a student, he told Laurette he was grateful for the terms of his grandfather's will. A Cambridge education was Conover tradition. He'd been indifferently tutored at home by Ryland's choices, each man less distinguished and more vicious than the next. Ryland had claimed the money to pay these alleged scholars came from his own pocket, as Con's grandfather had been too absorbed with his travels and studies to pay attention to his finances. Con had already discovered things were in a shocking state, and had worried so one afternoon that Laurette had merely held his hand in sympathy instead of snaking it around her waist to draw him closer.




But holding his hand was almost enough. Almost. This was Con, the boy who taught her how to fish, how to dance, how to kiss. Who promised to marry her when she grew up. Well, she was seventeen now, being fitted for the miserly come-out ball she would share with two other girls. Just a country party above the village inn's taproom, no London season in sight. Which suited her to the ground. How could she find anyone to match the marquess next door?




"Are you finished?" Laurette asked impatiently.




Sadie spat the pins into her hand. "You'll not be goin' off with Master Desmond?"




Laurette tossed her hair. Con loved her hair loose, wove it into plaits and tucked daisies into it. Twirled the coils around his fingers and watched them spring up. Whispered words of endearment against them he touched her in the most private of places.




"He hasn't been Master Desmond for ages."




How she had wanted to giggle when he'd looked at her earnestly at the age of eleven and said, "You must call me Conover now." His grandfather had died somewhere far away. Laurette knew all about death. Her little brothers kept dying, too. Her mama barely left her room and her papa was always cross, until Charlie came.




Sadie had said her old friend has risen in consequence and that she should behave when next she saw him. "A marquess won't have time for the likes of you," Sadie had sniffed in a vain attempt to make her charge see the light of ladylike ways. Sadie had been wrong. Conover was just as kind as Desmond had been, even if he was sad that his grandpapa had died and his uncle had come to live at Ryland Grove. Their friendship stayed as strong as ever, until a few years ago. But Laurette had prevailed through that bump in the road, and this spring had been splendid.




More than splendid. She didn't have a precise word for what was transpiring with Con, but she knew she wanted more. Much more. And after her party she would get it.
As children, Desmond Ryland, Marquess of Conover, and Laurette Vincent were inseparable. As young adults, their friendship blossomed into love. But then fate intervened, sending them down different paths. Years later, Con still can't forget his beautiful Laurette. Now he's determined to make her his forever. There's just one problem. Laurette keeps refusing his marriage proposals. Throwing honor to the wind, Con decides that the only way Laurette will wed him is if he thoroughly seduces her…
Then comes marriage…
Laurette's pulse still quickens every time she thinks of Con and the scorching passion they once shared. She aches to taste the pleasure Con offers her. But she knows she can't. For so much has happened since they were last lovers. But how long can she resist the consuming desire that demands to be obeyed?
Thank you so much Maggie for being my guest today and congratulations on having such a fantastic year! There's a reason why we love your books so much :) If you'd like to learn more about Maggie Robinson you can find her at her website
www.maggierobinson.net
, where you can find her
blog
, as well as a link to her alter ego
Margaret Rowe
. She's also on
Facebook
,
Twitter
, and
Myspace
.
To celebrate the release of the second book in the
Courtesan Court Trilogy
,
Mistress by Midnight
, Maggie would like to giveaway both
Mistress by Midnight
AND the book that started it all,
Mistress by Mistake
, to one very lucky Musings follower. Here's how you can enter to win...
Ways to earn entries:
Mandatory: Finish this sentence: After the party, Con and Laurette..... AND leave a meaningful comment or question for the author. (good for 1 entry)
Mandatory: You MUST be a Google Friend Connect (GFC) follower in order to be eligible to win (unfortunately an email subscriber, or subscription in Google reader, and a follower are not the same thing so make sure you are signed up as a follower if you'd like to win this book)
If you have a blog, or even if you don't, you can earn extra entries by telling your friends. If they successfully enter to win and mention that you sent them you can each earn extra entries. You can blog about it with a link to this post, post it on Facebook, Twitter, email...or even word of mouth (good for 5 entries for the referrer and the commenter for each friend) . Please note that to earn the points they must mention your GFC name so that I can match you.
Purchase any item from the Seductive Musings Amazon store by using this link, or the Amazon widget contained within this post and email a copy of your purchase receipt to me no later than the deadline to enter (email available in sidebar). Sorry purchases made prior to this date do not apply, and link contained in this post must be used. No faxes or snail mail copies are allowed. No purchases are necessary to win. (good for 25 entries, or 50 entries if a purchase is made from the featured author's available titles)
How to enter:
You can choose to enter as many different ways that you want, but please place all of your entries in ONE comment
Rules and disclaimers:
This contest is open to US & International addresses
You must be at least 18 years or older, or of legal age in your country
The contest will end on January 15th at 11:59 pm EST and winner will be posted after they have been selected
Winner(s) will be selected using Random.org
The winner(s) will have THREE days from the date they are posted to provide a mailing address. If you do not contact me within three days a replacement winner will be selected. NO EXCEPTIONS
The book(s) will be mailed directly from the publisher or author and no substitutions are allowed
Winners will be subject to one copy per household, which means that if you win the same title in two or more contests, that you will only receive one copy of the title in the mail
Seductive Musings is not responsible for prizes that are not honored, distributed in a timely manner, lost, stolen, or damaged during transit
All giveaways are subject to change/cancellation without prior written notice
Good Luck!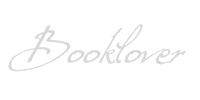 *I am an Amazon affiliate and receive a small (and I mean very small) referral fee for purchases made using a link on this blog. I don't use Amazon to earn money, I use it because the widgets are cool, easy to use, and serve my purposes to showcase books & such with minimal effort, but most importantly they have great prices and offer both new and used items. As a book addict I love that I can find just about anything I want in one place. If you are going to purchase a featured book anyway, and you know you won't pay more by using the links on this blog than you would by visiting Amazon on your own, I will be eternally grateful for supporting this blog by using the links, and don't forget that the referral fees from your purchases will sponsor the "Reader Rewards" giveaways :)