Monday, January 3
Sorry, but the image containing the Monday's Muse has been removed from this blog so as not to violate any copyright issues. Thanks for your understanding!
Happy New Year! I hope you all had a safe and joyous holiday! I'm still a little bit shocked that it's 2011, where did 2010 go?
Over the weekend as I was thinking about what I was going to do on the blog this week I realized that I didn't have my Muse of the Year voting contest the last few weeks like I did last year. Eeks! Time really got away from me, but then I was looking at the stats for the blog....kind of thinking about my bloggy new year resolutions, and found that you all had been voting all along by looking at one Muse more than any other during 2010. This weeks Muse was viewed and downloaded more than any other Muse that graced Seductive Musings in 2010....and I can completely understand why he was so popular, can't you? I don't know if he was my absolute favorite, but I have to admit we had some pretty amazing Muses this last year so it would have been hard to choose. I also have to admit that the Muse of the Year for 2010 is one that is most memorable for me...it's kinda naughty but every time I look at him, I can't help but think of the events that may have led to him being so sweaty and lickably yummy! There are times when I am so glad that I have an active imagination :)
This week on the blog is going to be some catch up. I'l l be posting the latest Outlander winner, taking care of some emails, posting my reads for 2010 along with star ratings, as well as my favorites from 2010. I'll also be posting my blog new year's resolutions and hopefully get your input on some dilemmas...and hopefully at least two reviews. Keeping my fingers crossed :) Other than that I hope you have a great Monday and hope you will join me and share your thoughts in this week's discussions.
Happy Monday!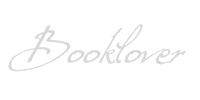 *I am an Amazon affiliate and receive a small (and I mean very small) referral fee for purchases made using a link on this blog. I don't use Amazon to earn money, I use it because the widgets are cool, easy to use, and serve my purposes to showcase books & such with minimal effort, but most importantly they have great prices and offer both new and used items. As a book addict I love that I can find just about anything I want in one place. If you are going to purchase a featured book anyway, and you know you won't pay more by using the links on this blog than you would by visiting Amazon on your own, I will be eternally grateful for supporting this blog by using the links, and don't forget that the referral fees from your purchases will sponsor the "Reader Rewards" giveaways :)