Monday, January 10
Sorry, but the image containing the Monday's Muse has been removed from this blog so as not to violate any copyright issues. Thanks for your understanding!
I was actually going to feature a different Muse this week based on Lauren Dane's newest book in the
Brown family series
,
Inside Out
, but then I saw him :) My heart did a little pitter patter when I saw our Muse and I thought "oh yeah" he's definitely a great way to start out the New Year....kind of a take on the "I'll show you mine, if you show me yours" that I proposed with my list of favorite reads from 2010. He's got the whole package goin' on don't you think?
This week at Seductive Musings:
Tuesday: Author Maggie Robinson will be my guest to celebrate her newest novel in her Courtesan Court trilogy, Mistress by Midnight.
Thursday: Author Vicky Drieling will be here to talk about her historical romance How to Marry a Duke
Friday: To end out the week, we have one more historical novel. Author Gillian Bagwell will be here with her novel about one of the most famous courtesans of the 17th century, Nell Gwynn, in her novel The Darling Strumpet.
I also found a few minutes to do a few minor updates:
I updated the Newest Temptations in Print feature...and can I just say that there are so many great books coming out on March 1st that I have a feeling that I will be spending every single penny of gift cards that I got for Christmas on books :)
I added the information for the TBR challenge that I will be participating in. I haven't chosen the book I will be reading this month yet, but I'm looking forward to it.
Finally I added a new book trailer, actually two for the same book. It's almost like a mini movie, and I was loving them so I thought I'd share with you. I thought they were fitting since several books that are being featured this week at Seductive Musings deal with courtesans and mistresses. These seductive trailers are for Victoria Alexander's new historical romance, The Perfect Mistress.
I think that is just about all I have for you on this fine, but very cold and snowy winter Monday morning. How was your weekend? Read anything good?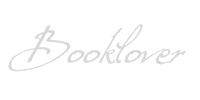 *I am an Amazon affiliate and receive a small (and I mean very small) referral fee for purchases made using a link on this blog. I don't use Amazon to earn money, I use it because the widgets are cool, easy to use, and serve my purposes to showcase books & such with minimal effort, but most importantly they have great prices and offer both new and used items. As a book addict I love that I can find just about anything I want in one place. If you are going to purchase a featured book anyway, and you know you won't pay more by using the links on this blog than you would by visiting Amazon on your own, I will be eternally grateful for supporting this blog by using the links, and don't forget that the referral fees from your purchases will sponsor the "Reader Rewards" giveaways :)