Monday, January 17
Sorry, but the image containing the Monday's Muse has been removed from this blog so as not to violate any copyright issues. Thanks for your understanding!
I can't believe it's Monday ALREADY! But I guess that is a good thing because that means we get to have a new Muse..woo hoo!
I know our Muse this week has been around the block a few times, but I never get tired of him and I do have a good reason for selecting him this week. Over the weekend I read the ARC I was sent for Marie Force's upcoming release
Everyone Loves a Hero...and that's the problem
and LOVED it so much! Really. It will have the honor of receiving my first 5 star review for 2011 (more to come in the official review within the next week or so).
It was the first book that I had read by the author and once I was done I wasn't ready to let it go. Lucky for me, squee, I knew I had one of her books in my TBR! Yes, you guessed it I pulled it off the TBR shelf and devoured
Line of Scrimmage
in one day. She's become a favorite of mine in one weekend. I know I'm going to go through withdrawal because I have so many other books that I need to review for February that I won't have time to pick up any of the others until March or so...but I guess that gives me something to look forward to. I just wish I had time to go back and re-read Everyone Loves a Hero again...sigh. It was full of romance, and love, a hero to die for, and a heroine that I wanted to be...which brings me back to why I choose our Muse this week, and that's because our hero in Marie's novel is a pilot (former military, now commercial)...hence the Muse :)
So, not only did I read two great books this weekend, but I also eliminated one book from my TBR *smile*. I'm very happy about that!
This is what's going to be going on at Seductive Musings this week:
I'll have several giveaway winners to announce one day this week, not really sure which day...I guess whenever I can fit it in
Tuesday I will have a new giveaway for Carolyn Jewel's newest paranormal romance My Immortal Assassin
Then on Friday, author Delaney Diamond's will be my guest with her story The Arrangement
Sunday I'll be introducing two new guest reviewers to Seductive Musings
Finally, I have a new Tempting Trailer in Beverley Kendall's newest historical romance A Taste of Desire
Somewhere in there I NEED to post several reviews. You might also be interested in Monica Burns's
"Pleasure Me with Romance"
blog event that begins this week. She's going to have a TON of guest authors with daily giveaways and a grand prize. I know I'm going to make a stop over there every day if I can find the time. I've posted more details about her event on the "Contests & Giveaways" tab at the top of the blog if you are interested in learning more. Other than that I think that's about all I have for you.
p.s. when working on some things for the blog this weekend I noticed that it was loading MUCH slower than usual. Have you had this problem or is it just me?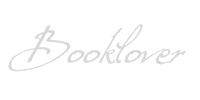 *I am an Amazon affiliate and receive a small (and I mean very small) referral fee for purchases made using a link on this blog. I don't use Amazon to earn money, I use it because the widgets are cool, easy to use, and serve my purposes to showcase books & such with minimal effort, but most importantly they have great prices and offer both new and used items. As a book addict I love that I can find just about anything I want in one place. If you are going to purchase a featured book anyway, and you know you won't pay more by using the links on this blog than you would by visiting Amazon on your own, I will be eternally grateful for supporting this blog by using the links, and don't forget that the referral fees from your purchases will sponsor the "Reader Rewards" giveaways :)