Tuesday, January 4
Well after looking at the books that I read last year, it seems that I read fewer book in 2010 than I did in 2009. Here's a recap (in case you are at all interested.
I read a total of 135 romance books in 2010, they are broken down into the following sub-genres:
Category Romance 5%
Contemporary Romance 13%
Erotic Romance 25%
Fantasy Romance less than 1%
Historical Fiction 2%
Historical Romance 43%
Paranormal Romance 7%
Romantic Suspense 3%
Women's Fiction less than 1%
So, it just confirms what I already kinda knew....I'm still really into Historical and Erotic Romances, and still not really craving the Paranormals :) For a complete list of the books that I read and their overall ratings,
click here
. I'll be adding this spreadsheet information to the "Review" link for future reference sometime this week (again in case you might be interested).
Unlike last year where I listed my top books of the year. I've decided to list my favorites by subgenre. I'll be taking into account not only the star rating, but also my emotional attachments to decide which books will make my "Best of 2010" list. I hope to be able to post that on Wednesday.
How about you? Did you read more or less in 2010, and did you find yourself gravitating more towards any specific types of romances?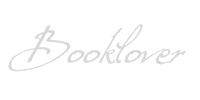 *I am an Amazon affiliate and receive a small (and I mean very small) referral fee for purchases made using a link on this blog. I don't use Amazon to earn money, I use it because the widgets are cool, easy to use, and serve my purposes to showcase books & such with minimal effort, but most importantly they have great prices and offer both new and used items. As a book addict I love that I can find just about anything I want in one place. If you are going to purchase a featured book anyway, and you know you won't pay more by using the links on this blog than you would by visiting Amazon on your own, I will be eternally grateful for supporting this blog by using the links, and don't forget that the referral fees from your purchases will sponsor the "Reader Rewards" giveaways :)